The Cousins by Karen McManus
The Storys are the envy of their neighbours: owners of the largest property on their East Coast island, they are rich, beautiful, and close. Until it all falls apart. The four children are suddenly dropped by their mother with a single sentence:You know what you did. They never hear from her again. Years later, when 18-year-old cousins Aubrey, Milly and Jonah Story receive a mysterious invitation to spend the summer at their grandmother's resort, they have no choice but to follow their curiosity and meet the woman who's been such an enigma their entire lives. This entire family is built on secrets, right? It's the Story legacy. This summer, the teenagers are determined to discover the truth at the heart of their family. But some secrets are better left alone.
---
Paper Avalanche by Lisa Williamson
Bonnie.
Never Mum or Mummy or Mother. Just Bonnie...
When it comes to flying under the radar, Ro Snow is an expert.
No friends. No boys. No parties. And strictly NO VISITORS.
It may be lonely, but at least this way the truth remains where it should - hidden.
Then Tanvi Shah, the girl who almost died, comes tumbling back into her life, and Ro finds herself losing control of her carefully constructed lies. But if Ro's walls come crumbling down, who's going to take care of Bonnie...
---
Pet by Akwaeke Emezi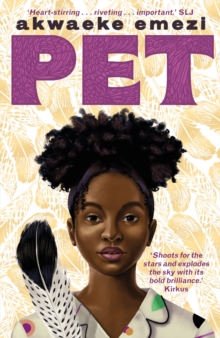 How do you save the world from monsters if no one will admit they exist?She stumbled backwards, her eyes wide, as the figure started coming out of the canvas... She tried to be brave. Well, she said, her hands only a little shaky, at least tell me what I should call you. ... Well, little girl, it replied, I suppose you can call me Pet. There are no more monsters anymore, or so the children in the city of Lucille are taught. With doting parents and a best friend named Redemption, Jam has grown up with this lesson all her life. But when she meets Pet, a creature made of horns and colours and claws, who emerges from one of her mother's paintings and a drop of Jam's blood, she must reconsider what she's been told. Pet has come to hunt a monster, and the shadow of something grim lurks in Redemption's house. Jam must fight not only to protect her best friend, but also to uncover the truth. In their riveting and timely young adult debut, acclaimed novelist Akwaeke Emezi asks difficult questions about what choices a young person can make when the adults around them are in denial.
---
Deeplight by Frances Hardinge
The gods of The Myriad were as real as the coastlines and currents, and as merciless as the winds and whirlpools.
Now the gods are dead, but their remains are stirring beneath the waves . . . On the streets of the Island of Lady's Crave live 14-year-old street urchins Hark and his best friend Jelt. They are scavengers: diving for relics of the gods, desperate for anything they can sell.
But there is something dangerous in the deep waters of the undersea, calling to someone brave enough to retrieve it.
When the waves try to claim Jelt, Hark will do anything to save him. Even if it means compromising not just who Jelt is, but what he is . . .
---
The Secret Commonwealth by Philip Pullman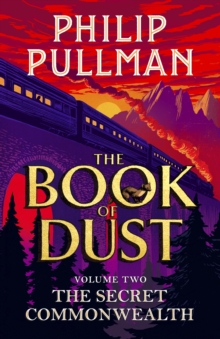 It is twenty years since the events of La Belle Sauvage: The Book of Dust Volume One unfolded and saw the baby Lyra Belacqua begin her life-changing journey. It is almost ten years since readers left Lyra and the love of her young life, Will Parry, on a park bench in Oxford's Botanic Gardens at the end of the ground-breaking, bestselling His Dark Materials sequence. Now, in The Secret Commonwealth, we meet Lyra Silvertongue. And she is no longer a child . . . The second volume of Philip Pullman's The Book of Dust sees Lyra, now twenty years old, and her daemon Pantalaimon, forced to navigate their relationship in a way they could never have imagined, and drawn into the complex and dangerous factions of a world that they had no idea existed. Pulled along on his own journey too is Malcolm; once a boy with a boat and a mission to save a baby from the flood, now a man with a strong sense of duty and a desire to do what is right. Theirs is a world at once familiar and extraordinary, and they must travel far beyond the edges of Oxford, across Europe and into Asia, in search for what is lost - a city haunted by daemons, a secret at the heart of a desert, and the mystery of the elusive Dust.
---
The Liars by Jennifer Mathieu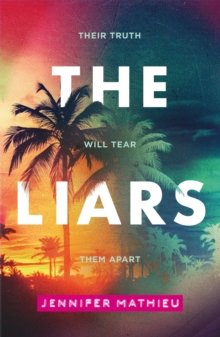 From the author of Moxie, soon to be a major Netflix production The highly anticipated new novel from Jennifer Mathieu.
Two siblings wrestle with the secrets and lies that threaten to destroy their future. Perfect for fans of We Were Liars. How can one family have so many secrets?
It's the summer of 1986. Joaquin and Elena, two teenage siblings live in a toxic environment with their alcoholic mother on an island off the Texas Gulf Coast. Elena falls for a new boy who has just arrived from California. Joaquin must wrestle with his decision to stay on Mariposa Island to protect his sister or flee from his mother's abuse. As both teenagers struggle to figure out who they are and want to be, they are caught in a web of family dysfunction and secrets from their mother's past. Can fierce love save them, or will their truth tear them apar
---
How to be Luminous by Harriet Reuter Hapgood
How to be Luminous is a lyrical and engrossing story about the aftermath of tragedy and the power of self-belief and love. Harriet Reuter Hapgood's beautiful writing radiates with colour. When seventeen-year-old Minnie Sloe's mother disappears, so does her ability to see colour. How can young artist Minnie create when all she sees is black-and-white? Will her mysterious ailment - and grief - stop her from following in her mother's footsteps and becoming a famous artist?Middle child Minnie and her two sisters have always been able to get through anything together - growing up without fathers, living the eccentric artist lifestyle, and riding out their mother's mental highs and lows. But losing their mother irrevocably breaks them, and Minnie wonders if she could lose everything: her family, her future, her first love . . . and maybe even her mind.
---
My Secret Lies with You by Faye Bird
Three close friends...
Two unforgettable summers...
One girl's deepest secret...
Alys appeared last summer, and then she vanished without a trace. Ifan fell in love with her.
Hannah hated her.
And Marko regrets what they did.
This summer Cait is new in town, and a girl has been reported missing. Cait needs to uncover the truth.
What happened last summer? And who is Alys?
---
The Safest Lies by Megan Miranda
From the New York Times bestselling author of All the Missing Girls and The Perfect Stranger comes a captivating psychological thriller about a girl who must face her darkest fears - but can she outrun the past?Kelsey has lived most of her life in a shadow of suspicion, raised to see danger everywhere. Her mother hasn't set foot outside their front door in seventeen years, since she escaped from her kidnappers. Kelsey knows she's supposed to keep a low profile and stay off the grid for their protection, but that plan is shattered when her dramatic car accident and rescue by volunteer firefighter and classmate Ryan Baker sparks media coverage. A few days later, she arrives home to find her mother missing. Now, to have a chance at a future, Kelsey will have to face her darkest fears. Because someone is coming for her. And the truth about the past may end up being the most dangerous thing of all.
---
My Messed-Up Life by Susan Nielsen
Violet is not impressed with her TV director dad: he's decided to abandon his family in Vancouver to start over with a new younger wife in LA.
To Violet, it's like he's traded his old life for a better one - complete with new and improved children.
To make matters worse, her mom has taken up with a dorky new man called Dudley Wiener.
Violet decides to take control.
She needs a new stepfather who is perfect, charming and will show Dad what he's missing: she needs George Clooney, Hollywood superstar.
---
The Colour of the Sun by David Almond
This is a moving, funny, inspirational and magical novel from the bestselling author of Skellig. "The day is long, the world is wide, you're young and free."One hot summer morning, Davie steps boldly out of his front door. The world he enters is very familiar - the little Tyneside town that has always been his home - but as the day passes, it becomes ever more mysterious. A boy has been killed, and Davie thinks he might know who is responsible. He turns away from the gossip and excitement and sets off roaming towards the sunlit hills above the town. As the day goes on, the real and the imaginary start to merge, and Davie knows that neither he nor his world will ever be the same again.
This an outstanding novel full of warmth and light, from a multi-award-winning author. David Almond says: 'I guess it embodies my constant astonishment at being alive in this beautiful, weird, extraordinary world.'
---
The Truth and Lies of Ella Black by Emily Barr
Ella Black seems to live the life most other seventeen-year-olds would kill for . . .
Until one day, telling her nothing, her parents whisk her off to Rio de Janeiro.
Determined to find out why, Ella takes her chance and searches through their things. And realises her life has been a lie. Her mother and father aren't hers at all.
Unable to comprehend the truth, Ella runs away, to the one place they'll never think to look - the favelas.
But there she learns a terrible secret - the truth about her real parents and their past.
And the truth about a mother, desperate for a daughter taken from her seventeen years ago . . .
---
La Belle Sauvage: The Book of Dust Volume 1 by Philip Pullman
Eleven-year-old Malcolm Polstead and his daemon, Asta, live with his parents at the Trout Inn near Oxford.
Across the River Thames (which Malcolm navigates often using his beloved canoe, a boat by the name of La Belle Sauvage) is the Godstow Priory where the nuns live.
Malcolm learns they have a guest with them; a baby by the name of Lyra Belacqua .
---
A Skinful of Shadows by Francis Hardinge
When a creature dies, its spirit can go looking for somewhere to hide.
Some people have space inside them, perfect for hiding.
Makepeace, a courageous girl with a mysterious past, defends herself nightly from the ghosts which try to possess her. Then a dreadful event causes her to drop her guard for a moment.
And now there's a ghost inside her.
The spirit is wild, brutish and strong, but it may be her only defence in a time of dark suspicion and fear. As the English Civil War erupts, Makepeace must decide which is worse: possession - or death.
---
Turtles all the Way Down by John Green
Sixteen-year-old Aza never intended to pursue the mystery of fugitive billionaire Russell Pickett, but there's a hundred thousand dollar reward at stake and her Best and Most Fearless Friend, Daisy, is eager to investigate.
So together, they navigate the short distance and broad divides that separate them from Russell Pickett's son, Davis.Aza is trying. She is trying to be a good daughter, a good friend, a good student, and maybe even a good detective, while also living within the ever-tightening spiral of her own thoughts.
In his long-awaited return, John Green, the acclaimed, award-winning author of Looking for Alaska and The Fault in Our Stars, shares Aza's story with shattering, unflinching clarity in this brilliant novel of love, resilience, and the power of lifelong friendship.
---
Things a Bright Girl can Do by Sally Nicholls
Through rallies and marches, in polite drawing rooms and freezing prison cells and the poverty-stricken slums of the East End, three courageous young women join the fight for the vote. Evelyn is seventeen, and though she is rich and clever, she may never be allowed to follow her older brother to university. Enraged that she is expected to marry her childhood sweetheart rather than be educated, she joins the Suffragettes, and vows to pay the ultimate price for women's freedom. May is fifteen, and already sworn to the cause, though she and her fellow Suffragists refuse violence. When she meets Nell, a girl who's grown up in hardship, she sees a kindred spirit. Together and in love, the two girls start to dream of a world where all kinds of women have their place. But the fight for freedom will challenge Evelyn, May and Nell more than they ever could believe. As war looms, just how much are they willing to sacrifice?
---
Wolf Children by Paul Dowswell
It is July 1945, Hitler's Third Reich has fallen, and Berlin is in ruins. Living on the edge of survival in the cellar of an abandoned hospital, Otto and his ragtag gang of kids have banded together in the desperate, bombed-out city.
The war may be over, but danger lurks in the shadows of the wreckage as Otto and his friends find themselves caught between invading armies, ruthless rival gangs and a strange Nazi war criminal who stalks them ...
A climactic story of truth, friendship and survival against the odds, Wolf Children will thrill readers of Michael Morpurgo and John Boyne.
---
My Second Life by Faye Bird
'The first time I was born, I was born Emma Trees. I had everything to live for. But I died. I was twenty-two.' Ana struggles to live a normal life, bombarded by memories of her previous life as Emma. The worst memories are of a little girl who drowned: was Emma responsible? Consumed by guilt, Ana will do anything to uncover the past.
We love this book, written by lovely local author, Faye Bird, and also recommend her latest paperback, 'What I Couldn't Tell You' -  just out.