Three Tigers,One Mountain by Michael Booth
Two tigers cannot share the same mountain - Chinese proverb.
Despite geographical proximity, cultural similarities, and shared status as highly powerful nations, China, Korea and Japan love to hate each other. Why?In search of an answer, Michael Booth journeys across East Asia to explore the mutual animosity that frequently threatens to draw the world into all-out war. From misjudged cake decorations to electoral meddling, contradictory origin myths to territorial disputes, this deeply researched and hugely entertaining book shows that no conflict is too small to keep the fires of neighbourly hostility burning.
---
The Way Through the Woods by Long Litt Woon
One woman's journey to overcome grief by delving into nature.
After losing her husband of 32 years, Long Litt Woon is utterly bereft. For a time, she is disoriented, aimless, lost.
It is only when she wanders deep into the woods and attunes herself to Nature's chorus that she learns how the wild might restore us to hope, and to life after death.
---
Beginners by Tom Vanderbilt
For many of us, the last time we learned a new skill was during childhood. We live in an age which reveres expertise but looks down on the beginner. Upon entering adulthood and middle age, we begin to shy away from trying new things, instead preferring to stay nestled firmly in our comfort zones. Beginners asks the question: why are children the only ones allowed to experience the inherent fun of facing daily challenges? And could we benefit from embracing new skills, even if we're initially hopeless? Bestselling author Tom Vanderbilt sets out to find the answer, tasking himself with acquiring several new skills under the tutelage of professionals, including drawing, juggling, surfing and much more. Witty and often surprisingly profound, Beginners is an uplifting exploration of the science of brain plasticity and how we can learn how to learn anew.
---
Cooking Alone by Kathleen Le Riche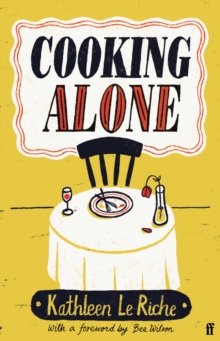 The Career Woman (who buys a chicken as a treat)The Bedsitter (who experiments with newfangled gadgets)The Old Lady (who feeds her menagerie of pets)The Schoolboy Moocher (who makes toffee and wallows in grapes) The Bachelor (who learns to stockpile food)Meet the experts in cooking alone . . . 'Every servantless man and woman should read her.' Truth Supper for one? Cooking Alone (1954) is a delicious miniature compendium of tales inspired by a cast of eccentric solitary characters. Brimming with entertaining anecdotes, recipes (rabbit with aubergine and prunes, anyone?) and top tips (ever wondered how to store ice cream in a bedsit?), Kathleen Le Riche is a witty, charming guide to the single life. Reissued with a new foreword by Bee Wilson, this vintage delight is a hymn to the pleasures of dining solo.
---
The Fourfold Remedy: Epicurus and the Art of Happiness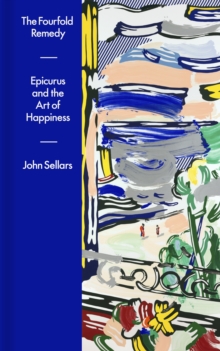 What do we really need in order to live a happy life? Over two thousand years ago the Greek philosopher Epicurus offered a seemingly simple answer: pleasure. All we really want is pleasure. Today we tend to associate the word 'Epicurean' with the enjoyment of fine food and wine and decadent self-indulgence. But, as philosopher John Sellars shows, these things are a world away from the vision of a pleasant life developed by Epicurus and his followers who were more concerned with mental pleasures and avoiding pain. Their goal, in short, was a life of tranquillity. In this uplifting and elegant book, Sellars walks us through the history of Epicureanism from a private garden on the edge of ancient Athens to the streets of Rome, showing us how it can help us think anew about joy, friendship, nature and being alive in the world.
---
The OMG Effect by Rev Chris Lee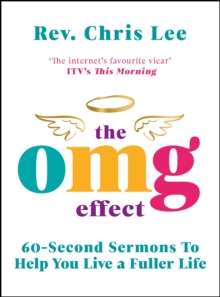 Reverend Christopher Lee is a young vicar who has taken the internet by storm. With more Instagram followers than the Arch Bishop of Canterbury and the Church of England put together, Rev Chris helps and inspires hundreds of thousands of his followers everyday with his sixty-second sermons, full of bite-sized wisdom for busy people. From family to faith, career to community, self-care to self-worth, The OMG Effect encapsulates Rev Chris Lee's uplifting message of positivity and inclusivity, which has inspired millions of people globally regardless of their religious beliefs (or lack thereof) and, throughout the Covid-19 pandemic, Rev. Chris Lee has been live-streaming prayer and faith sessions for those under lock-down, quarantine, or in self-isolation to help fight loneliness, give hope, and bring people together.
---
Sapiens: A Graphic History Part 1 by Yuval Noah Harari
The first volume of the graphic adaptation of Yuval Noah Harari's global phenomenon and smash Sunday Times #1 bestseller, with gorgeous full-colour illustrations and a beautiful package - the perfect gift for the curious beings in your life. One hundred thousand years ago, at least six different species of humans inhabited Earth. Yet today there is only one-homo sapiens. What happened to the others? And what may happen to us?In this first volume of the full-colour illustrated adaptation of his groundbreaking book, renowned historian Yuval Harari tells the story of humankind's creation and evolution, exploring the ways in which biology and history have defined us and enhanced our understanding of what it means to be "human". From examining the role evolving humans have played in the global ecosystem to charting the rise of empires, Sapiens challenges us to reconsider accepted beliefs, connect past developments with contemporary concerns, and view specific events within the context of larger ideas. Featuring 256 pages of full-colour illustrations and easy-to-understand text covering the first part of the full-length original edition, this adaptation of the mind-expanding book furthers the ongoing conversation as it introduces Harari's ideas to a wider new readership.
---
The Moth and the Mountain by Ed Caesar
The untold story of Britain's most mysterious mountaineering legend - Maurice Wilson - and his heroic attempt to climb Everest. Alone. In the 1930s, as official government expeditions set their sights on conquering Everest, a little-known World War I veteran named Maurice Wilson conceived his own crazy, beautiful plan: he would fly a Gipsy Moth aeroplane from England to Everest, crash land on its lower slopes, then become the first person to reach its summit - all utterly alone. Wilson didn't know how to climb. He barely knew how to fly. But he had pluck, daring and a vision - he wanted to be the first man to stand on top of the world. Traumatised by his wartime experiences and leaving behind a trail of broken hearts, Wilson believed that Everest could redeem him. This is the tale of an adventurer unlike any you have ever encountered: an unforgettable story about the power of the human spirit in the face of adversity. Maurice Wilson is a man written out of the history books - dismissed as an eccentric and a charlatan by many, but held in the highest regard by renowned mountaineers such as Reinhold Messner. The Moth and the Mountain restores him to his rightful place in the annals of Everest and in doing so attempts to answer that perennial question - why do we climb mountains?
---
There are Places in the World where Rules are Less Important than Kindness by Carlo Rovelli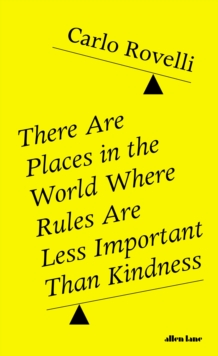 One of the most inspiring and counter-intuitive thinkers of our age, the bestselling author of Seven Brief Lessons on Physics, transforms the way we think about the world with his reflections on science, history and humanityIn this collection of writings, the logbook of an intelligence always on the move, Carlo Rovelli follows his curiosity and invites us on a voyage through science, history, philosophy and politics. Written with his usual clarity and wit, these pieces range widely across time and space: from Newton's alchemy to Einstein's mistakes, from Nabokov's butterflies to Dante's cosmology, from travels in Africa to the consciousness of an octopus, from mind-altering psychedelic substances to the meaning of atheism. Charming, pithy and elegant, this book is the perfect gateway to the universe of one of the most influential scientists of our age.
---
Diary of an MP's Wife by Sasha Swire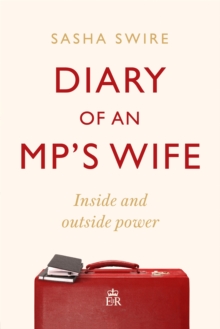 What is it like to be a wife of a politician in modern-day Britain? Sasha Swire finally lifts the lid. For more than twenty years she has kept a secret diary detailing the trials and tribulations of being a political plus-one, and gives us a ringside seat at the seismic political events of the last decade. A professional partner and loyal spouse, Swire has strong political opinions herself - sometimes more 'No, Minister' than 'Yes'. She detonates the stereotype of the dutiful wife. From shenanigans in Budleigh Salterton to state banquets at Buckingham Palace, gun-toting terrorist busters in pizza restaurants to dinners in Downing Street sitting next to Boris Johnson, Devon hedges to partying with City hedgies, she observes the great and the not-so-great at the closest of quarters. The results are painfully revealing and often hilariously funny. Here are the friendships and the fall-outs, the general elections and the leadership contests, the scandals and the rivalries. Swire showed up, shored up and rarely shut up. She also wrote it all down. Diary of an MP's Wife is a searingly honest, wildly indiscreet and often uproarious account of what life is like in the thick of it.
---
My Garden World by Monty Don
From a very early age I loved the countryside as much as any garden and was fascinated by the life that I saw all around me from trees, wildflowers, birds, insects and mammals. In a sense this book has been over sixty years in gestation. I have kept notebooks and journals ever since I could write and I have drawn upon these as well as the events of the past year.'My Garden World by Monty Don is a celebration of every living creature that we all share. This year has given us the enforced opportunity to learn more about the fascinating natural world around us. Whether you live in the countryside or the town, Monty's observations and insights are relevant to each and every one of us. My Garden World is Monty Don's personal journey through the natural year, month by month, season by season, observed from the immediate world around him. 'Wildlife is not something that we watch happening in remote and exotic parts of the world on our screens, but right here in our own back yards and the more that we encourage it and learn to live with it, the more rewarding it becomes. If, in our own modest back yards, we can help preserve and treasure our natural world then we will make the world a better place -- not just for ourselves but for every living creature.'
---
The Lost Spells by Robert Macfarlane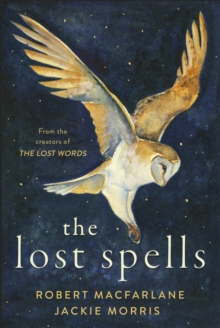 Dazzlingly beautiful and wonderfully inventive, discover the magical new book from the creators of bestselling, critically acclaimed literary phenomenon, The Lost Words . . . Kindred in spirit to The Lost Words but fresh in its form, The Lost Spells is a pocket-sized treasure that introduces a beautiful new set of natural spell-poems and artwork by beloved creative duo Robert Macfarlane and Jackie Morris. Each "spell" conjures an animal, bird, tree or flower -- from Barn Owl to Red Fox, Grey Seal to Silver Birch, Jay to Jackdaw -- with which we share our lives and landscapes. Moving, joyful and funny, The Lost Spells above all celebrates a sense of wonder, bearing witness to nature's power to amaze, console and bring joy. Written to be read aloud, painted in brushstrokes that call to the forest, field, riverbank and also to the heart, The Lost Spells summons back what is often lost from sight and care, teaching the names of everyday species, and inspiring its readers to attention, love and care.
---
A Life on our Planet by David Attenborough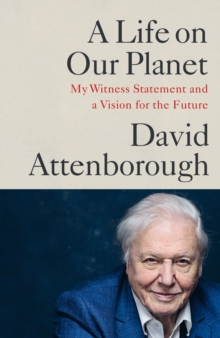 See the world. Then make it better. 'I am 93. I've had an extraordinary life. It's only now that I appreciate how extraordinary. As a young man, I felt I was out there in the wild, experiencing the untouched natural world - but it was an illusion. The tragedy of our time has been happening all around us, barely noticeable from day to day - the loss of our planet's wild places, its biodiversity. I have been witness to this decline. A Life on Our Planet is my witness statement, and my vision for the future. It is the story of how we came to make this, our greatest mistake - and how, if we act now, we can yet put it right. We have one final chance to create the perfect home for ourselves and restore the wonderful world we inherited.'All we need is the will do so.
---
Dead Doubles by Trevor Barnes
The Portland Spy Ring was one of the most infamous espionage cases from the Cold War. People the world over were shocked when its exposure revealed the shadowy world of deep cover KGB 'illegals' - spies operating under false identities stolen from the dead. The CIA's revelation to MI5 in 1960 that a KGB agent was stealing crucial secrets from the world-leading submarine research base at Portland in Dorset looked initially like a dangerous but contained lapse of security by a British man and his mistress. But the couple were tailed by MI5 'watchers' to a covert meeting with a Canadian businessman, Gordon Lonsdale. The unsuspecting Lonsdale in turn led MI5's spycatchers to an innocent-looking couple in suburban Ruislip called the Krogers. But within weeks the CIA rang the alarm - their critical source of intelligence was to defect within hours - and MI5 was forced to act immediately. The Krogers were exposed as two of the most important Russian 'illegals' ever, whom the Americans had been hunting for years. And Lonsdale was no Canadian, but a senior KGB controller. This astonishing but true story of MI5's spyhunt is straight from the world of John le Carre and is told here for the first time using hitherto secret MI5 and FBI files, private family archives and original interviews. Its tentacles stretch around the world - from America, to the USSR, Canada, New Zealand, Europe and the UK. Dead Doubles is a gripping episode of Cold War history, and a case that fully justified the West's paranoia about infiltration and treachery.
---
Entangled Life by Merlin Sheldrake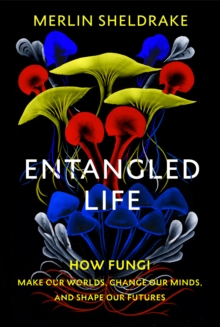 The more we learn about fungi, the less makes sense without them. Neither plant nor animal, they are found throughout the earth, the air and our bodies. They can be microscopic, yet also account for the largest organisms ever recorded. They enabled the first life on land, can survive unprotected in space and thrive amidst nuclear radiation. In fact, nearly all life relies in some way on fungi. These endlessly surprising organisms have no brain but can solve problems and manipulate animal behaviour with devastating precision. In giving us bread, alcohol and life-saving medicines, fungi have shaped human history, and their psychedelic properties have recently been shown to alleviate a number of mental illnesses. Their ability to digest plastic, explosives, pesticides and crude oil is being harnessed in break-through technologies, and the discovery that they connect plants in underground networks, the 'Wood Wide Web', is transforming the way we understand ecosystems. Yet over ninety percent of their species remain undocumented. Entangled Life is a mind-altering journey into a spectacular and neglected world, and shows that fungi provide a key to understanding both the planet on which we live, and life itself.
---
Agent Sonya by Ben MacIntyre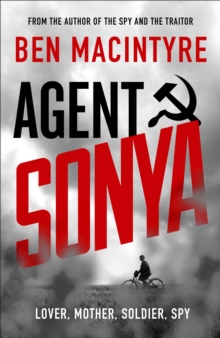 The incredible story of the greatest female spy in history, from one of Britain's most acclaimed historians - available for pre-order nowIn a quiet English village in 1942, an elegant housewife emerged from her cottage to go on her usual bike ride. A devoted wife and mother-of-three, the woman known to her neighbours as Mrs Burton seemed to epitomise rural British domesticity. However, rather than pedalling towards the shops with her ration book, she was racing through the Oxfordshire countryside to gather scientific intelligence from one of the country's most brilliant nuclear physicists. Secrets that she would transmit to Soviet intelligence headquarters via the radio transmitter she was hiding in her outdoor privy. Far from a British housewife, 'Mrs Burton' - born Ursula Kuczynski, and codenamed 'Sonya' - was a German Jew, a dedicated communist, a colonel in Russia's Red Army, and a highly-trained spy. From planning an assassination attempt on Hitler in Switzerland, to spying on the Japanese in Manchuria, and helping the Soviet Union build the atom bomb, Sonya conducted some of the most dangerous espionage operations of the twentieth century. Her story has never been told - until now. Agent Sonya is the exhilarating account of one woman's life; a life that encompasses the rise and fall of communism itself, and altered the course of history. 'Macintyre does true-life espionage better than anyone else' John Preston
---
The Wild Silence by Raynor Winn
Nature holds the answers for Raynor and her husband Moth. After walking 630 homeless miles along The Salt Path, living on the windswept and wild English coastline; the cliffs, the sky and the chalky earth now feel like their home. Moth has a terminal diagnosis, but against all medical odds, he seems revitalized in nature. Together on the wild coastal path, with their feet firmly rooted outdoors, they discover that anything is possible. Now, life beyond The Salt Path awaits and they come back to four walls, but the sense of home is illusive and returning to normality is proving difficult - until an incredible gesture by someone who reads their story changes everything. A chance to breathe life back into a beautiful farmhouse nestled deep in the Cornish hills; rewilding the land and returning nature to its hedgerows becomes their saving grace and their new path to follow. The Wild Silence is a story of hope triumphing over despair, of lifelong love prevailing over everything. It is a luminous account of the human spirit's instinctive connection to nature, and how vital it is for us all.
---
Ottolenghi Flavour
Flavour-forward, vegetable-based recipes are at the heart of Yotam Ottolenghi's food. In this stunning new cookbook Yotam and co-writer Ixta Belfrage break down the three factors that create flavour and offer innovative vegetable dishes that deliver brand-new ingredient combinations to excite and inspire. Ottolenghi FLAVOUR combines simple recipes for weeknights, low-effort high-impact dishes, and standout meals for the relaxed cook. Packed with signature colourful photography, FLAVOUR not only inspires us with what to cook, but how flavour is dialled up and why it works. The book is broken down into three parts, which reveal how to tap into the potential of ordinary vegetables to create extraordinary food:Process explains cooking methods that elevate veg to great heights; Pairing identifies four basic pairings that are fundamental to great flavour; Produce offers impactful vegetables that do the work for you. With surefire hits, such as Aubergine Dumplings alla Parmigiana, Hasselback Beetroot with Lime Leaf Butter, Miso Butter Onions, Spicy Mushroom Lasagne and Romano Pepper Schnitzels, plus mouthwatering photographs of nearly every one of the more than 100 recipes, Ottolenghi FLAVOUR is the impactful, next-level approach to vegetable cooking that Ottolenghi fans and vegetable lovers everywhere have been craving.
---
English Pastoral by James Rebanks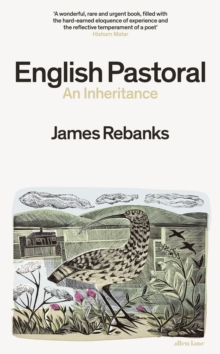 James Rebanks was taught by his grandfather to work the land the old way. Their family farm in the Lake District hills was part of an ancient agricultural landscape: a patchwork of crops and meadows, of pastures grazed with livestock, and hedgerows teeming with wildlife. And yet, by the time James inherited the farm, that landscape had profoundly changed. The men and women had vanished from the fields; the old stone barns had crumbled; the skies had emptied of birds and their wind-blown song. English Pastoral is the story of an inheritance: one that affects us all. It tells of how rural landscapes around the world were brought close to collapse, and how the age-old rhythms of work, weather, community and wild things were lost. But this elegy from the northern fells is also a song of hope: of how, guided by the past, one farmer began to salvage a tiny corner of England that was now his, doing his best to restore the life that had vanished and to leave a legacy for the future. This is a book about what it means to have love and pride in a place, and how, against the odds, it may still be possible to build a new pastoral: not a utopia, but somewhere decent for us all.
---
Fake Law by The Secret Barrister
Could the courts really order the death of your innocent baby? Was there an illegal immigrant who couldn't be deported because he had a pet cat? Are unelected judges truly enemies of the people? Most of us think the law is only relevant to criminals, if we even think of it at all. But the law touches every area of our lives: from intimate family matters to the biggest issues in our society. Our unfamiliarity is dangerous because it makes us vulnerable to media spin, political lies and the kind of misinformation that frequently comes from loud-mouthed amateurs and those with vested interests. This 'fake law' allows the powerful and the ignorant to corrupt justice without our knowledge - worse, we risk letting them make us complicit. Thankfully, the Secret Barrister is back to reveal the stupidity, malice and incompetence behind many of the biggest legal stories of recent years. In Fake Law, the Secret Barrister debunks the lies and builds an hilarious, alarming and eye-opening defence against the abuse of our law, our rights and our democracy.
---
Sicily '43 by James Holland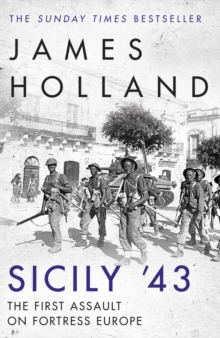 This is the story of the biggest seaborne landing in history. Codenamed Operation HUSKY, the Allied assault on Sicily on 10 July 1943 remains the largest amphibious invasion ever mounted in world history, landing more men in a single day than at any other time. That day, over 160,000 British, American and Canadian troops were dropped from the sky or came ashore, more than on D-Day just under a year later. It was also preceded by an air campaign that marked a new direction and dominance of the skies by Allies. The subsequent thirty-eight-day Battle for Sicily was one of the most dramatic of the entire Second World War, involving daring raids by special forces, deals with the Mafia, attacks across mosquito-infested plains and perilous assaults up almost sheer faces of rock and scree. It was a brutal campaign - the violence was extreme, the heat unbearable, the stench of rotting corpses intense and all-pervasive, the problems of malaria, dysentery and other diseases a constant plague. And all while trying to fight a way across an island of limited infrastructure and unforgiving landscape, and against a German foe who would not give up. It also signalled the beginning of the end of the War in the West. From here on, Italy ceased to participate in the war, the noose began to close around the neck of Nazi Germany, and the coalition between the United States and Britain came of age. Most crucially, it would be a critical learning exercise before Operation OVERLORD, the Allied invasion of Normandy, in June 1944. Based on his own battlefield studies in Sicily and on much new research over the past thirty years, James Holland's SICILY '43 offers a vital new perspective on a major turning point in World War II. It is a timely, powerful and dramatic account by a master military historian and will fill a major gap in the narrative history of the Second World War.
---
A Claxton Diary by Mark Cocker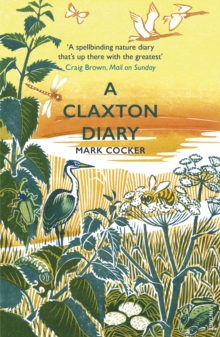 For seventeen years, as part of his daily writerly routine, the author and naturalist Mark Cocker has taken a two-mile walk down to the river from his cottage on the edge of the Norfolk Broads National Park. Over the course of those 10,000 daily paces he has learnt the art of patience to observe a butterfly, a bird, flower, bee, deer, otter or fly and to take pleasure in all the other inhabitants of his parish, no matter how seemingly insignificant. In turn these encounters have then been converted into literary epiphanies that are now a widely celebrated part of his work. In A Claxton Diary he has gathered some of the finest short essays that he has ever written on wildlife. They range over almost everything he can see, touch or smell, from the minute to the cosmic, from a strange micromoth called yellow-barred longhorn to that fiercest of winter storms the so-called 'Beast from the East'. From the marvellous to the macabre, Cocker tries to capture nature without flinching and in its entirety. In so doing he provides us with a vision of an English country parish that for intimacy and precise detail is comparable with Gilbert White's diary on Selbourne. Above all he reminds us that we are all just members of one miraculous family, fashioned from sunlight and the dust from old stars.
---
Invisible Women by Caroline Criado Perez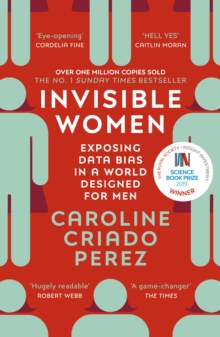 Imagine a world where... * Your phone is too big for your hand* Your doctor prescribes a drug that is wrong for your body* In a car accident you are 47% more likely to be injured. If any of that sounds familiar, chances are you're a woman. From government policy and medical research, to technology, workplaces, and the media. Invisible Women reveals how in a world built for and by men we are systematically ignoring half of the population, often with disastrous consequences. Caroline Criado Perez brings together for the first time an impressive range of case studies, stories and new research from across the world that illustrate the hidden ways in which women are forgotten, and the profound impact this has on us all. Discover the shocking gender bias that affects our everyday lives.
---
The Oak Papers by James Canton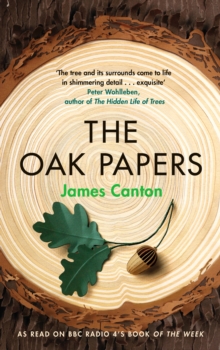 James Canton spent two years sitting with and studying the Honywood Oak. A colossus of a tree, it would have been a sapling when Magna Carta was signed. Inevitably he needs to slow down in order to appreciate it fully, to tune in to its slower time frame, to connect with the ecosystem that lives around it, inside it and beneath it. He examines our long-standing dependency on oak trees, and how that has developed and morphed into myth and legend. We no longer build our houses and boats from them or grind their acorns into flour in times of famine; physically we don't need them in the same way now. Or do we? The Oak Papers is a stunning, meditative and healing book about the lessons we can learn from the natural world, if only we slow down enough to listen.
---
Falastin: A Cookbook
Falastin is a love letter to Palestine, the land and its people; an evocative collection of over 110 unforgettable recipes and stories from the co-authors of Jerusalem and Ottolenghi: The Cookbook, and Ottolenghi SIMPLE. Travelling through Bethlehem, East Jerusalem, Nablus, Haifa, Akka, Nazareth, Galilee and the West Bank, Sami and Tara invite you to experience and enjoy unparalleled access to Sami's homeland. As each region has its own distinct identity and tale to tell, there are endless new flavour combinations to discover. The food is the perfect mix of traditional and contemporary, with recipes that have been handed down through the generations and reworked for a modern home kitchen, alongside dishes that have been inspired by Sami and Tara's collaborations with producers and farmers throughout Palestine. With stunning food and travel photography plus stories from unheard Palestinian voices, this innovative cookbook will transport you to this rich and complex land. So get ready to laden your table with the most delicious of foods - from abundant salads, soups and wholesome grains to fluffy breads, easy one-pot dishes and perfumed sweet treats - here are simple feasts to be shared and everyday meals to be enjoyed. These are stunning Palestinian-inspired dishes that you will want to cook, eat, fall in love with and make your own.
---
Fast Asleep by Dr Michael Mosley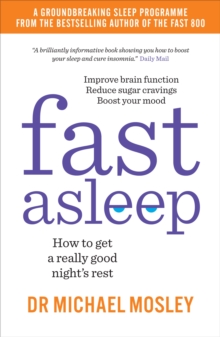 Groundbreaking sleep science from the bestselling author of The 5:2 Fast Diet and The Fast 800There is something you can do which is enjoyable, will improve your mood, cut your risk of depression, help you fight chronic disease, keep you slim and even improve your memory. Yes, getting a good night's sleep can give us all these things and more; so why is it that so many of us struggle to get the necessary 7-8 hours a night? In Fast Asleep, Dr Michael Mosley brings together the latest science to explain exactly what happens to us when we sleep and why it is so important that we get enough of it. Prone to insomnia, he has taken part in numerous sleep experiments and tested every sleep remedy going. He explains why so many of us struggle with sleep, what works and what doesn't and shares his own myth-busting programme to help you achieve a good night's rest. Along with fascinating case studies, 50 delicious, sleep-promoting recipes and menu plans by his wife Dr Clare Bailey, this book explores the science of dreaming, explains why gut health and meal times matter, and reveals tips and tricks to help you not just to sleep better but to reduce stress levels and feel happier and healthier in general.
---
Morality by Jonathan Sacks
We are living through a period of cultural climate change. We have outsourced morality to the markets on the one hand, and the state on the other. The markets have brought wealth to many, and the state has done much to contain the worst excesses of inequality, but neither is capable of bearing the moral weight of showing us how to live. This has had a profound impact on society and the way in which we interact with each other. Traditional values no longer hold, yet recent political swings show that modern ideals of tolerance have left many feeling rudderless and adrift. In this environment we see things fall apart in unexpected ways - toxic public discourse makes true societal progress almost unattainable, a more divisive society is fuelled by identity politics and extremism, and the rise of a victimhood mentality calls for 'safe spaces' but stifles debate. The influence of social media seems all-pervading and the breakdown of the family is only one result of the loss of social capital. Many fear what the future may hold. Delivering a devastatingly insightful critique of our modern condition, and assessing its roots and causes from the ancient Greeks through the Reformation and Enlightenment to the present day, Sacks argues that there is no liberty without morality, and no freedom without responsibility. If we care about the future of western civilisation, all of us must play our part in rebuilding our common moral foundation. Then we will discover afresh the life-transforming and counterintuitive truths that a nation is strong when it cares for the weak, and rich when it cares for the poor. Here is an inspiring vision of a world in which we can all find our place, and face the future without fear.
---
Through the Leopard's Gaze by Njambi McGrath
Beaten to pulp and left for dead, 13 year old Njambi found the courage to escape, fearing her assailant would return to finish her. She walked all night risking wild animals, robbers and murderers in the Kenyan countryside, before being picked up by two shabbily dressed men.
She spent her life burying memories of that fateful day and night, ending up in London with a British husband and children.
She had moved on, or so she thought until one day a simple unassuming wedding invitation card arrived in her mailbox causing her house of matchsticks to come crashing down.
---
The Five by Hallie Rubenhold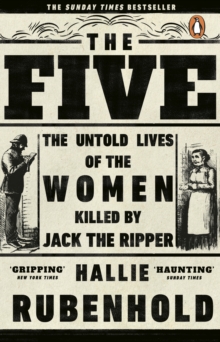 Polly, Annie, Elizabeth, Catherine and Mary-Jane are famous for the same thing, though they never met.
They came from Fleet Street, Knightsbridge, Wolverhampton, Sweden and Wales.
They wrote ballads, ran coffee houses, lived on country estates, they breathed ink-dust from printing presses and escaped people-traffickers.
What they had in common was the year of their murders: 1888. Their murderer was never identified, but the name created for him by the press has become far more famous than any of these five women.
Now, in this devastating narrative of five lives, historian Hallie Rubenhold finally sets the record straight, and gives these women back their stories.
---
Dear Life by Rachel Clarke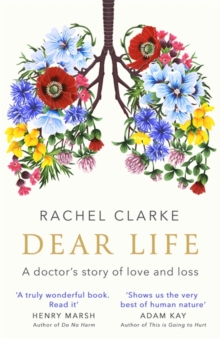 From the Sunday Times bestselling author of Your Life in My Hands comes this vibrant, tender and deeply personal memoir that finds light and love in the darkest of places. As a specialist in palliative medicine, Dr Rachel Clarke chooses to inhabit a place many people would find too tragic to contemplate. Every day she tries to bring care and comfort to those reaching the end of their lives and to help make dying more bearable. Rachel's training was put to the test in 2017 when her beloved GP father was diagnosed with terminal cancer. She learned that nothing - even the best palliative care - can sugar-coat the pain of losing someone you love. And yet, she argues, in a hospice there is more of what matters in life - more love, more strength, more kindness, more joy, more tenderness, more grace, more compassion - than you could ever imagine. For if there is a difference between people who know they are dying and the rest of us, it is simply this: that the terminally ill know their time is running out, while we live as though we have all the time in the world. Dear Life is a book about the vital importance of human connection, by the doctor we would all want by our sides at a time of crisis. It is a love letter - to a father, to a profession, to life itself.
---
War Doctor by David Nott
For more than twenty-five years, David Nott has taken unpaid leave from his job as a general and vascular surgeon with the NHS to volunteer in some of the world's most dangerous war zones. From Sarajevo under siege in 1993, to clandestine hospitals in rebel-held eastern Aleppo, he has carried out life-saving operations and field surgery in the most challenging conditions, and with none of the resources of a major London teaching hospital. The conflicts he has worked in form a chronology of twenty-first-century combat: Afghanistan, Sierra Leone, Liberia, Darfur, Congo, Iraq, Yemen, Libya, Gaza and Syria. But he has also volunteered in areas blighted by natural disasters, such as the earthquakes in Haiti and Nepal. Driven both by compassion and passion, the desire to help others and the thrill of extreme personal danger, he is now widely acknowledged to be the most experienced trauma surgeon in the world. But as time went on, David Nott began to realize that flying into a catastrophe - whether war or natural disaster - was not enough. Doctors on the ground needed to learn how to treat the appalling injuries that war inflicts upon its victims. Since 2015, the foundation he set up with his wife, Elly, has disseminated the knowledge he has gained, training other doctors in the art of saving lives threatened by bombs and bullets. War Doctor is his extraordinary story.
---
Lady in Waiting by Anne Glenconner
Anne Glenconner has written a remarkable memoir - containing, at last, a genuine portrait of Princess Margaret from one who knew her well. But this book is poignant too, and through the pages shine her courage and good-humoured acceptance of her demons and tragedies.'HUGO VICKERS~The remarkable life of Lady in Waiting to Princess Margaret who was also a Maid of Honour at the Queen's Coronation - and is a character in The Crown this autumn. Anne Glenconner reveals the real events behind The Crown as well as her own life of drama, tragedy and courage, with the wonderful wit and extraordinary resilience which define her. Anne Glenconner has been close to the Royal Family since childhood. Eldest child of the 5th Earl of Leicester, she was, as a daughter, described as 'the greatest disappointment' by her family as she was unable to inherit. Her childhood home Holkham Hall is one of the grandest estates in England. Bordering Sandringham the Princesses Elizabeth and Margaret were frequent playmates. From Maid of Honour at the Queen's Coronation to Lady in Waiting to Princess Margaret, Lady Glenconner is a unique witness to royal history, as well as an extraordinary survivor of a generation of aristocratic women trapped without inheritance and burdened with social expectations. She married the charismatic but highly volatile Colin Tennant, Lord Glenconner, who became the owner of Mustique. Together they turned the island into a paradise for the rich and famous, including Mick Jagger and David Bowie, and it became a favourite retreat for Princess Margaret. But beneath the glitz and glamour there has also lurked tragedy. On Lord Glenconner's death in 2010 he left his fortune to a former employee. And of their five children, two grown-up sons died, while a third son had to be nursed back from a coma by Anne, after having suffered a near fatal accident. Anne Glenconner writes with extraordinary wit, generosity and courage and she exposes what life was like in her gilded cage, revealing the role of her great friendship with Princess Margaret, and the freedom she can now finally enjoy in later life. She will appear as a character in the new series of The Crown this autumn.
---
The Body by Bill Bryson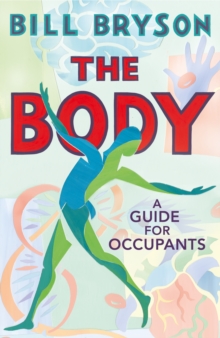 'We spend our whole lives in one body and yet most of us have practically no idea how it works and what goes on inside it. The idea of the book is simply to try to understand the extraordinary contraption that is us.'Bill Bryson sets off to explore the human body, how it functions and its remarkable ability to heal itself. Full of extraordinary facts and astonishing stories The Body: A Guide for Occupants is a brilliant, often very funny attempt to understand the miracle of our physical and neurological make up. A wonderful successor to A Short History of Nearly Everything, this new book is an instant classic. It will have you marvelling at the form you occupy, and celebrating the genius of your existence, time and time again. 'What I learned is that we are infinitely more complex and wondrous, and often more mysterious, than I had ever suspected. There really is no story more amazing than the story of us.' Bill Bryson
---
A Short History of London by Simon Jenkins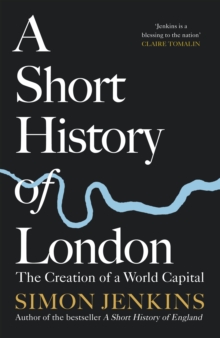 LONDON: a settlement founded by the Romans, occupied by the Saxons, conquered by the Danes and ruled by the Normans. This unremarkable place - not even included in the Domesday Book - became a medieval maze of alleys and courtyards, later to be chequered with grand estates of Georgian splendour. It swelled with industry and became the centre of the largest empire in history. And rising from the rubble of the Blitz, it is now one of the greatest cities in the world. From the prehistoric occupants of the Thames Valley to the preoccupied commuters of today, Simon Jenkins brings together the key events, individuals and trends in London's history to create a matchless portrait of the capital. He masterfully explains the battles behind the way London was conceived and built - and especially the perennial conflict between money and power. Based in part on his experiences of and involvement in the events that shaped the post-war city, and with his trademark colour and authority, he shows above all how London has taken shape over more than two thousand years. Fascinating for locals and visitors alike, this is narrative history at its finest, from the most ardent protector of our heritage.
---
Bosch! How to Live Vegan by Henry Firth & Ian Theasby
BOSH!, the pioneers of simple, easy and delicious plant-based cooking, are here to make a sustainable and ethical lifestyle accessible to everyone. BOSH! How to Live Vegan will help you make a few positive changes that will have a huge impact on the world around you. It covers all aspects of vegan living, everything from food to toiletries to travel. Should you be eating avocados? Is it still ok to wear an old leather belt? What do you tell your friends when they offer you a glass of non-vegan wine? Henry and Ian will answer these questions and more in this fully-comprehensive guide to the how and the why of a plant-based lifestyle. Henry and Ian answer all the questions and more, with easy tips and simple hacks to help you live a more sustainable life. Whether you're already vegan or just about to start on your vegan journey, this is all the inspiration you need.
---
My Name is Why by Lemn Sissay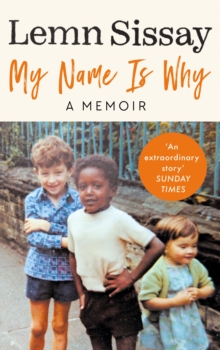 At the age of seventeen, after a childhood in a foster family followed by six years in care homes, Norman Greenwood was given his birth certificate. He learned that his real name was not Norman. It was Lemn Sissay. He was British and Ethiopian. And he learned that his mother had been pleading for his safe return to her since his birth. This is Lemn's story; a story of neglect and determination, misfortune and hope, cruelty and triumph. Sissay reflects on a childhood in care, self-expression and Britishness, and in doing so explores the institutional care system, race, family and the meaning of home. Written with all the lyricism and power you would expect from one of the nation's best-loved poets, this moving, frank and timely memoir is the result of a life spent asking questions, and a celebration of the redemptive power of creativity.
---
Wilding by Isabella Tree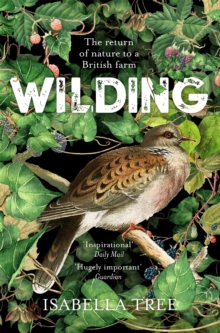 In Wilding, Isabella Tree tells the story of the `Knepp experiment', a pioneering rewilding project in West Sussex, using free-roaming grazing animals to create new habitats for wildlife. Part gripping memoir, part fascinating account of the ecology of our countryside, Wilding is, above all, an inspiring story of hope. Forced to accept that intensive farming on the heavy clay of their land at Knepp was economically unsustainable, Isabella Tree and her husband Charlie Burrell made a spectacular leap of faith: they decided to step back and let nature take over. Thanks to the introduction of free-roaming cattle, ponies, pigs and deer - proxies of the large animals that once roamed Britain - the 3,500 acre project has seen extraordinary increases in wildlife numbers and diversity in little over a decade. Extremely rare species, including turtle doves, nightingales, peregrine falcons, lesser spotted woodpeckers and purple emperor butterflies, are now breeding at Knepp, and populations of other species are rocketing. The Burrells' degraded agricultural land has become a functioning ecosystem again, heaving with life - all by itself. Personal and inspirational, Wilding is an astonishing account of the beauty and strength of nature, when it is given as much freedom as possible.
---
The Salt Path by Raynor Winn
Just days after Raynor learns that Moth, her husband of 32 years, is terminally ill, their home is taken away and they lose their livelihood. With nothing left and little time, they make the brave and impulsive decision to walk the 630 miles of the sea-swept South West Coast Path, from Somerset to Dorset, via Devon and Cornwall. Carrying only the essentials for survival on their backs, they live wild in the ancient, weathered landscape of cliffs, sea and sky. Yet through every step, every encounter and every test along the way, their walk becomes a remarkable journey.
The Salt Path is an honest and life-affirming true story of coming to terms with grief and the healing power of the natural world.
Ultimately, it is a portrayal of home, and how it can be lost, rebuilt and rediscovered in the most unexpected ways.
---
Educated by Tara Westover
Tara Westover and her family grew up preparing for the End of Days but, according to the government, she didn't exist.
She hadn't been registered for a birth certificate.
She had no school records because she'd never set foot in a classroom, and no medical records because her father didn't believe in hospitals. As she grew older, her father became more radical and her brother more violent.
At sixteen, Tara knew she had to leave home. In doing so she discovered both the transformative power of education, and the price she had to pay for it.
---