If you would like to pre-order any of these forthcoming titles, please send us a message.
The Fifth Risk by Michael Lewis
Publication Date: 5 December
Price: £9.99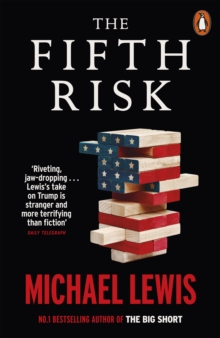 The morning after Trump was elected president, the people who ran the US Department of Energy - an agency that deals with some of the most powerful risks facing humanity - waited to welcome the incoming administration's transition team. Nobody appeared. Across the US government, the same thing happened: nothing. People don't notice when stuff goes right. That is the stuff government does. It manages everything that underpins our lives from funding free school meals, to policing rogue nuclear activity, to predicting extreme weather events. It steps in where private investment fears to tread, innovates and creates knowledge, assesses extreme long-term risk. And now, government is under attack. By its own leaders. In The Fifth Risk, Michael Lewis reveals the combustible cocktail of wilful ignorance and venality that is fuelling the destruction of a country's fabric. All of this, Lewis shows, exposes America and the world to the biggest risk of all. It is what you never learned that might have saved you.
---
Dog Man: Fetch 22 by Dav Pilkey
Publication Date: 10 December
Price: £10.99
Howl with laughter with the EIGHTH book in the hilarious full-colour, illustrated series, Dog Man, from the creator of Captain Underpants! Petey the Cat is out of jail, and he has a brand-new lease on life.
While Petey's reevaluated what matters most, Li'l Petey is struggling to find the good in the world. Can Petey and Dog Man stop fighting like cats and dogs long enough to put their paws together and work as a team? They need each other now more than ever -- Li'l Petey (and the world) is counting on them!
Dav Pilkey's wildly popular Dog Man series appeals to readers of all ages and explores universally positive themes, including: empathy, kindness, persistence, and the importance of being true to one's self.
---
The Silent Patient by Alex Michaelides
Publication Date: 12 December
Price: £8.99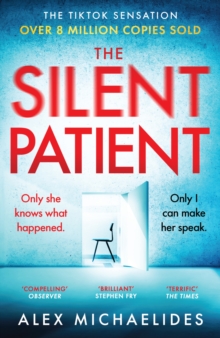 I love him so totally, completely, sometimes it threatens to overwhelm me. Sometimes I think . . . No. I won't write about that. ALICIAAlicia Berenson writes a diary as a release, an outlet - and to prove to her beloved husband that everything is fine. She can't bear the thought of worrying Gabriel, or causing him pain. Until, late one evening, Alicia shoots Gabriel five times and then never speaks another word. THEOForensic psychotherapist Theo Faber is convinced he can successfully treat Alicia, where all others have failed. Obsessed with investigating her crime, his discoveries suggest Alicia's silence goes far deeper than he first thought. And if she speaks, would he want to hear the truth?The Silent Patient is a heart-stopping debut thriller about a woman's brutal and random act of violence against her husband - and the man obsessed with discovering why.
---
Feel Better in 5 by Dr Rangan Chattergee
Publication Date: 26 December
Price: £16.99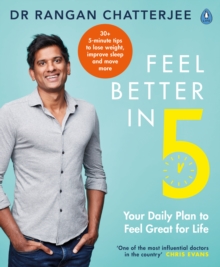 Trying to be healthy can be overwhelming - what if all it took to make a real difference was 5 minutes of your day? Ditch the pills, beat the sleepless nights and banish the yo-yo diets. In just a few minutes, Feel Better in 5 will kick-start your health and happiness by showing you how to incorporate Dr Chatterjee's simple daily plan into your current routine. Top tips include: - Gut boosting foods that lift the brain fog- Creative activities to feel more energised- Strength workouts you can do anywhere Drawing on Dr Chatterjee's twenty years of experience and real-life case studies from his GP practice, this easy-to-follow book shows how small changes can make a big difference. Feel Better in 5 is the only lifestyle plan you need. Feeling healthier has never been easier.
---
365 Things to Do with Lego Bricks
Publication Date: 2 January
Price: £16.99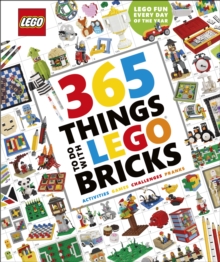 This superb LEGO (R) building book inspires you to look at your LEGO bricks in new and exciting ways and enjoy LEGO fun every day of the year. Featuring imaginative play and building ideas, from LEGO games that take just a few minutes and require a handful of bricks, to inspirational build ideas and activities to keep you occupied for hours. 365 Things to Do with LEGO (R) Bricks is packed with fun and quirky activities, such as: build your own LEGO pet; challenge your friends to make the tallest LEGO tower against the clock; and learn how to make a stop-motion LEGO movie.
---
My First Vegetarian Cookbook
Publication Date: 2 January
Price: £9.99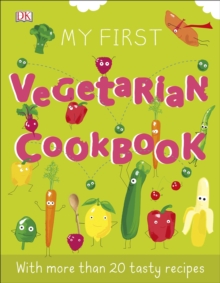 Cook up a storm with this first vegetarian cookbook for children!Get kids busy in the kitchen and making delicious veggie dishes including quesadillas, smoothies, soups, and stir-fries as well as treats such as muffins and cheesecakes. 25 fresh, tasty vegetarian recipes sit alongside important information about food and nutrition. You'll learn about vitamins, minerals and all the amazing things that fruit and veg do for your body. Discover whether carrots really can help you see in the dark and why peppers boost your immune system. These delicious, healthy meals and nutritional facts are enough to satisfy any hungry young appetite, so grab your ingredients and whip up a vegetarian feast!
---
Eat Green by Melissa Hemsley
Publication Date: 9 January
Price: £20
Eat Green is a cookbook for everyone who wants to enjoy tasty food which is good for you, simple to make, affordable to cook every day and to reduce their impact on the planet. Bestselling author and home cook, Melissa Hemsley gives you over 100 recipes that focus on UK-grown, easy-to-buy ingredients, cutting down on food waste and putting flavour first. These veg-packed and veg-centric recipes celebrate the very best of the seasons with simple swaps meaning that meat and fish can be added in or taken away, so everyone can enjoy a delicious meal, whether they are an omnivore, vegetarian or something in between. Melissa's down-to-earth approach to joyful eating encourages us to cook healthy food from scratch while being mindful of life's pressures and time constraints and Eat Green includes plenty of:- easy swaps to use up food you have to hand and reinvent your leftovers- batch cooking advice and meals to stock up your freezer- quick 30 minute midweek dinners and one pot meals- make-ahead packed lunches for work or weekend trips - family-friendly dishes and healthy spins on comfort food favourites- plus an A-Z of full of creative ideas for using up odds and ends that you might usually throw awayRecognising that zero waste is not yet achievable for many of us, Eat Green is a helping hand towards the first steps to a more sustainable way of eating. But more importantly it celebrates the pleasure of really good food anyone can cook and everyone can savour.
---
Minimal: How to Simplify your Life and Live Sustainably by Madeleine Olivia
Publication Date: 9 January
Price: £12.99
Love yourself. Love the planet. We are facing an urgent climate crisis and we must all take action now. However, it can be difficult to know where to start when bombarded with overwhelming facts and statistics every day. We all want to make a difference, but what can we do? Minimal makes simple and sustainable living attainable for everyone, using practical tips for all areas of everyday life to reduce your impact on the earth. Environmental influencer, Madeleine Olivia shares her insights on how to care for yourself in a more eco-friendly way, including how to declutter your life, reduce your waste and consumption, recipes for eating seasonally and making your own natural beauty and cleaning products, as well as how to introduce a mindful approach to your habits. Learn how to minimise the areas that aren't giving you anything back and discover a happier and more fulfilled life, while looking after the Earth we share.
---
Last Stop Auschwitz: My Story of Survival by Eddy de Wind
Publication Date: 9 January
Price: £14.99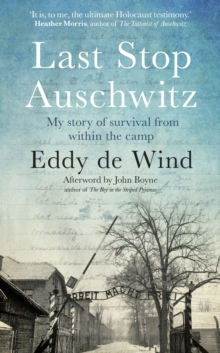 Eddy de Wind, a Dutch doctor and psychiatrist, was shipped to Auschwitz with his wife Friedel, whom he had met and married at the Westerbork labour camp in the Netherlands. At Auschwitz, they made it through the brutal selection process and were put to work. Each day, each hour became a battle for survival. For Eddy, this meant negotiating with the volatile guards in the medical barracks. For Friedel, it meant avoiding the Nazis' barbaric medical experiments. As the end of the war approached and the Russian Army drew closer, the last Nazis fled, taking many prisoners with them, including Friedel. Eddy hid under a pile of old clothes and stayed behind. Finding a notebook and pencil, he began to write with furious energy about his experiences. Last Stop Auschwitz is an extraordinary account of life as a prisoner, a near real-time record of the daily struggle to survive but also of the flickering moments of joy Eddy and Friedel found in each other - passing notes through the fence, sometimes stealing a brief embrace. Documenting the best and the worst of humanity, it is a unique and timeless story that reminds us of what we as humans are capable of, but that there is hope, even in Hell. Thought to be the only complete book written within Auschwitz itself, it will linger with you long after the final page has been turned.
---
Miss Austen by Gill Hornby
Publication Date: 23 January
Price: £12.99
A wonderfully original, emotionally complex novel that delves into why Cassandra burned a treasure trove of letters written by her sister, Jane Austen - an act of destruction that has troubled academics for centuries. 1840: twenty three years after the death of her famous sister Jane, Cassandra Austen returns to the village of Kintbury, and the home of her family's friends, the Fowles. She knows that, in some dusty corner of the sprawling vicarage, there is a cache of family letters which hold secrets she is desperate should not be revealed. As Cassandra recalls her youth and her relationship with her brilliant yet complex sister, she pieces together buried truths about Jane's history, and her own. And she faces a stark choice: should she act to protect Jane's reputation? Or leave the contents of the letters to go unguarded into posterity ... Based on a literary mystery that has long puzzled biographers and academics, Miss Austen is a wonderfully original and emotionally complex novel about the loves and lives of Cassandra and Jane Austen.
---
Amour: How the French Talk about Love by Stefania Rouselle
Publication Date: 23 January
Price: £12.99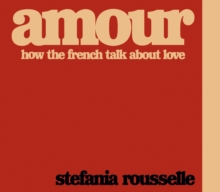 A timeless, universal meditation on the meaning of love, based on the author's travels through France, accompanied by stunning full-colour photographsAward-winning journalist and documentary maker Stefania Rousselle had stopped believing in love. She had covered a series of bleak assignments, from terrorist attacks to the rise of the far right. Her relationship had fallen apart. Her faith in humanity was shaken. She decided to set out alone on a road trip across France, sleeping in strangers' homes, asking ordinary men and women the one question everyone wants to know the answer to: What is love? From a baker in Normandy to a shepherd in the Pyrenees, from a gay couple estranged from their families to a widow who found love again at 70, Amour is a treasure trove of poignant and profound stories about love, accompanied by beautiful photographs.
---
Winners Take All by Anand Giridharadas
Publication Date: 30 January
Price: £9.99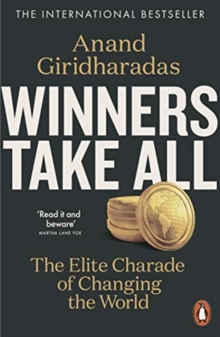 What explains the spreading backlash against the global elite? In this revelatory investigation, Anand Giridharadas takes us into the inner sanctums of a new gilded age, showing how the elite follow a 'win-win' logic, fighting for equality and justice any way they can - except ways that threaten their position at the top. But why should our gravest problems be solved by consultancies, technology companies and corporate-sponsored charities instead of public institutions and elected officials?
Why should we rely on scraps from the winners?
Trenchant and gripping, this is an indispensable guide and call to action for elites and citizens alike.
---
These Silent Mansions by Jean Sprackland
Publication Date: 6 February
Price: £16.99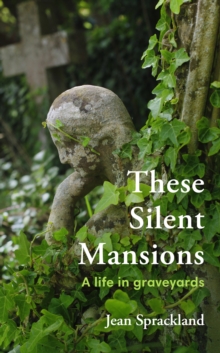 Graveyards are oases: places of escape, of peace and reflection. Each is a garden or nature reserve, but also a site of commemoration, where the past is close enough to touch: a liminal place, at the border of the living world. Jean Sprackland's prize-winning book, Strands, brought to life the histories of objects found on a beach. These Silent Mansions is also an uncovering of individual stories: vivid, touching and intimately told. Sprackland travels back through her own life, revisiting graveyards in the ordinary towns and cities she has called home, seeking out others who lived, died and are remembered or forgotten there. With her poet's eye, she makes chance discoveries among the stones and inscriptions: a notorious smuggler tucked up in a sleepy churchyard; ancient coins unearthed on a secret burial ground; a slow-worm basking in the sun. These Silent Mansions is an elegant, exhilarating meditation on the relationship between the living and the dead, the nature of time and loss, and how - in this restless, accelerated world - we can connect the here with the elsewhere, the present with the past.
---
Dresden by Sinclair McKay
Publication Date: 6 February
Price: £20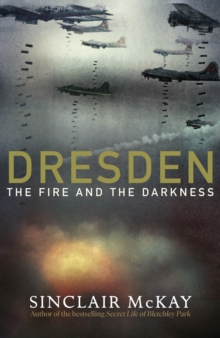 In February 1945 the Allies obliterated Dresden, the 'Florence of the Elbe'. Explosive bombs weighing over 1,000 lbs fell every seven and a half seconds and an estimated 25,000 people were killed. Was Dresden a legitimate military target or was the bombing a last act of atavistic mass murder in a war already won?From the history of the city to the attack itself, conveyed in a minute-by-minute account from the first of the flares to the flames reaching almost a mile high - the wind so searingly hot that the lungs of those in its path were instantly scorched - through the eerie period of reconstruction, bestselling author Sinclair McKay creates a vast canvas and brings it alive with touching human detail. Along the way we encounter, for example, a Jewish woman who thought the English bombs had been sent from heaven, novelist Kurt Vonnegut who wrote that the smouldering landscape was like walking on the surface of the moon, and 15-year-old Winfried Bielss, who, having spent the evening ushering refugees, wanted to get home to his stamp collection. He was not to know that there was not enough time. Impeccably researched and deeply moving, McKay uses never-before-seen sources to relate the untold stories of civilians and vividly conveys the texture of life in a decimated city. Dresden is invoked as a byword for the illimitable cruelties of war, but with the ever-lengthening distance of time, it is now possible to approach this subject with a much clearer gaze, less occluded with the weight of prejudice in either direction, and with a keener interest in the sorts of lives that ordinary people lived and lost, or tried to rebuild. From general and individual morality in war to the raw, primal instinct for survival, through the seemingly unstoppable gravity of mass destruction and the manipulation of memory, this is a master historian at work.
---
My Coney Island Baby by Billy O'Callaghan
Publication Date: 6 February
Price: £8.99
On a bitterly cold winter's afternoon, Michael and Caitlin escape their unhappy marriages to keep an illicit rendezvous.
Once a month, for the past quarter of a century, Coney Island has been their haven; these precious, hidden hours their only nourishment.
But now, amid the howling of an angry snowstorm, the shut-down, out-of-season resort feels like the edge of the world.
And their lives, suddenly, are on the brink - with news of serious illness on one side, and a move to the Midwest on the other.
---
The Bat Book
Publication Date: 6 February
Price: £12.99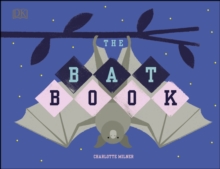 Take an amazing journey through the upside-down world of bats with Charlotte Milner's The Bat Book. Bright, bold, and beautiful illustrations accompany fascinating facts about these furry flying mammals and their importance to the world we live in. From the way they fly, to how they communicate with each other, how they hunt, and why they sleep upside-down, each of the world's 1,300 types of bat is unique and utterly fascinating. Bats are also incredibly important to the environment. As well as gobbling up pests, and spreading seeds through the forests, they also pollinate over 500 different species of plants throughout the world, including some of our favourite fruits such as mangoes and bananas. Following on from The Bee Book and The Sea Book, Charlotte Milner continues to highlight important ecological issues faced by our planet to children, this time focusing on the world's only flying mammals. The Bat Book is perfect to teach little animal-lovers all about these clever creatures who do so much for our planet. Discover how much they matter, why they are declining, and what we can do to help. This charming celebration of bats shows children just how extraordinary these animals are, and is a reminder that it is up to us to care for our planet and its creatures.
---
Late in the Day by Tessa Hadley
Publication Date: 13 February
Price: £8.99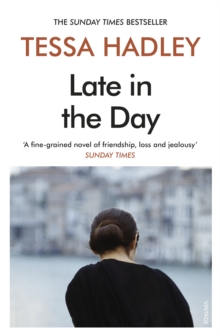 Alexandr and Christine and Zachary and Lydia have been close friends since they first met in their twenties. Thirty years later Alex and Christine are spending a leisurely summer evening at home when they receive a call from a distraught Lydia. Zach is dead. In the wake of this profound loss, the three friends find themselves unmoored; all agree that Zach was the sanest and kindest of them all, the irreplaceable one they couldn't afford to lose. Inconsolable, Lydia moves in with Alex and Christine. But instead of loss bringing them closer, the three of them find over the following months that it warps their relationships, as old entanglements and grievances rise from the past, and love and sorrow give way to anger and bitterness. Late in the Day explores the tangled webs at the centre of our most intimate relationships, to expose how beneath the seemingly dependable arrangements we make for our lives lie infinite alternate configurations.
---
Who Killed my Father by Edouard Louis
Publication Date: 20 February
Price: £8.99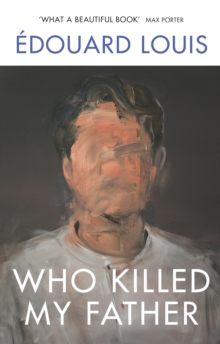 Who Killed My Father is the story of a tough guy - the story of the little boy I never was. The story of my father. In Who Killed My Father, Edouard Louis explores key moments in his father's life, and the tenderness and disconnects in their relationship. Told with the fire of a writer determined on social justice, and with the compassion of a loving son, the book urgently and brilliantly engages with issues surrounding masculinity, class, homophobia, shame and social poverty. It unflinchingly takes aim at systems that disadvantage those they seek to exclude - those who have their expectations, hopes and passions crushed by a society which gives them little thought.
---
Little Friends by Jane Shemilt
Publication Date: 20 February
Price: £7.99
Their children are friends first. They hit it off immediately, as kids do. And so the parents are forced to get to know each other. Three wildly different couples. Three marriages, floundering. There are barbecues, dinner parties, a holiday in Greece. An affair begins, resentments flare, and despite it all the three women become closer. Unnoticed their children run wild. The couples are so busy watching each other that they forget to watch their children. Until tragedy strikes. But the summer wont be over until our story twists, and twists again, while three families search desperately for answers. Because while they have been looking the other way, evil has crept into their safe little world and every parent's biggest nightmare is about to come true...
---
When I Grow Up: Sports Heroes
Publication Date: 27 February
Price: £5.99
How do little kids become sporting superstars? Find out in this inspiring board book for little ones. Everyone, from Usain Bolt to Simone Biles, was once a small child learning about the world. Read how a diverse array of sporty kids found what they loved to do, worked hard, and followed their passions all the way into adulthood. With adorable illustrations of top sports stars as typical young kids, then as superstar adults, sporting greats will seem like friends to your little one, and kids will see that sporting greatness is achievable. Meet Lionel Messi when he was a small child learning to play football, Usain Bolt before he became a super sprinter, Ellie Simmonds as she developed a love of water, and figure skater Yuzuru Hanyu when he joined his sister on the ice and became a figure skater. Let your child turn the pages and see that, like their heroes, the experiences and passions they have now can lead to incredible achievements.