If you would like to pre-order any of these forthcoming titles, please email us at This email address is being protected from spambots. You need JavaScript enabled to view it.
The Cousins by Karen McManus
Publication Date: 3 December
Price: £7.99
The Storys are the envy of their neighbours: owners of the largest property on their East Coast island, they are rich, beautiful, and close. Until it all falls apart. The four children are suddenly dropped by their mother with a single sentence:You know what you did. They never hear from her again. Years later, when 18-year-old cousins Aubrey, Milly and Jonah Story receive a mysterious invitation to spend the summer at their grandmother's resort, they have no choice but to follow their curiosity and meet the woman who's been such an enigma their entire lives. This entire family is built on secrets, right? It's the Story legacy. This summer, the teenagers are determined to discover the truth at the heart of their family. But some secrets are better left alone.
---
The Glass House by Eve Chase
Publication Date: 10 December
Price: £7.99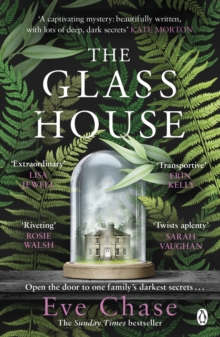 When the Harrington family discovers an abandoned baby deep in the woods, they decide to keep her a secret and raise her as their own.
But within days a body is found in the grounds of their house and their perfect new family implodes.
Years later, Sylvie, seeking answers to nagging questions about her life, is drawn into the wild beautiful woods where nothing is quite what it seems.
Will she unearth the truth?
And dare she reveal it?
---
The Push by Ashley Audrain
Publication Date: 7 January
Price: £12.99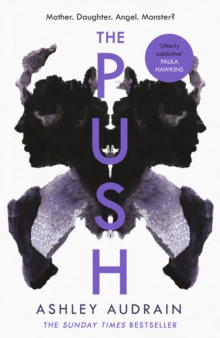 What if your experience of motherhood was nothing like what you hoped for - but everything you always feared? 'The women in this family, we're different . . .' The arrival of baby Violet was meant to be the happiest day of my life. A fresh start. But as soon as I held her in my arms, I knew something wasn't right. I have always known that the women in my family weren't meant to be mothers. My husband Fox says I'm imagining it, but she's different with me. Something feels very wrong. Is it her? Or is it me? Is she the monster? Or am I? The Push is an addictive, gripping and compulsive read asking what happens when women are not believed - and challenging everything we think we know about motherhood.
---
Beginners by Tom Vanderbilt
Publication Date: 7 January
Price: £16.99
For many of us, the last time we learned a new skill was during childhood. We live in an age which reveres expertise but looks down on the beginner. Upon entering adulthood and middle age, we begin to shy away from trying new things, instead preferring to stay nestled firmly in our comfort zones. Beginners asks the question: why are children the only ones allowed to experience the inherent fun of facing daily challenges? And could we benefit from embracing new skills, even if we're initially hopeless? Bestselling author Tom Vanderbilt sets out to find the answer, tasking himself with acquiring several new skills under the tutelage of professionals, including drawing, juggling, surfing and much more. Witty and often surprisingly profound, Beginners is an uplifting exploration of the science of brain plasticity and how we can learn how to learn anew.
---
Cooking Alone by Kathleen Le Riche
Publication Date: 7 January
Price: £10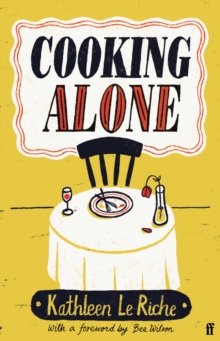 The Career Woman (who buys a chicken as a treat)The Bedsitter (who experiments with newfangled gadgets)The Old Lady (who feeds her menagerie of pets)The Schoolboy Moocher (who makes toffee and wallows in grapes) The Bachelor (who learns to stockpile food)Meet the experts in cooking alone . . . 'Every servantless man and woman should read her.' Truth Supper for one? Cooking Alone (1954) is a delicious miniature compendium of tales inspired by a cast of eccentric solitary characters. Brimming with entertaining anecdotes, recipes (rabbit with aubergine and prunes, anyone?) and top tips (ever wondered how to store ice cream in a bedsit?), Kathleen Le Riche is a witty, charming guide to the single life. Reissued with a new foreword by Bee Wilson, this vintage delight is a hymn to the pleasures of dining solo.
---
The Death of Francis Bacon by Max Porter
Publication Date: 7 January
Price: £6.99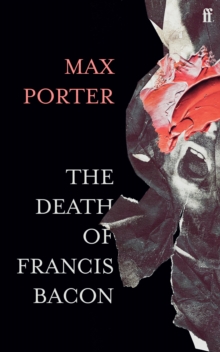 A bold and brilliant short work by the author of Grief is the Thing with Feathers and Lanny.
Madrid.
Unfinished.
Man Dying.
A great painter lies on his deathbed.
Max Porter translates into seven extraordinary written pictures the explosive final workings of the artist's mind.
---
The Fourfold Remedy: Epicurus and the Art of Happiness
Publication Date: 7 January
Price: £9.99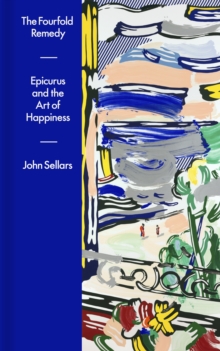 What do we really need in order to live a happy life? Over two thousand years ago the Greek philosopher Epicurus offered a seemingly simple answer: pleasure. All we really want is pleasure. Today we tend to associate the word 'Epicurean' with the enjoyment of fine food and wine and decadent self-indulgence. But, as philosopher John Sellars shows, these things are a world away from the vision of a pleasant life developed by Epicurus and his followers who were more concerned with mental pleasures and avoiding pain. Their goal, in short, was a life of tranquillity. In this uplifting and elegant book, Sellars walks us through the history of Epicureanism from a private garden on the edge of ancient Athens to the streets of Rome, showing us how it can help us think anew about joy, friendship, nature and being alive in the world.
---
Mrs Mohr Goes Missing by Maryla Szymiczkowa and Antonia Lloyd-Jones
Publication Date: 14 January
Price: £9.99
Cracow, 1893. Desperate to relieve her boredom and improve her social standing, Zofia Turbotynska decides to organise a charity raffle. In a bid to recruit the patronage of elderly aristocratic ladies, she visits Helcel House, a retirement home run by nuns. But when two of the residents are found dead, Zofia discovers that her real talents lie in solving mysteries. Inspired by Agatha Christie and filled with period character and zesty charm, series opener Mrs Mohr Goes Missing vividly recreates life in turn-of-the-century Poland, confronting a range of issues from class prejudice to women's rights, and proves that everyone is capable of finding their passion in life, however unlikely that passion may seem.
---
The Way Through the Woods by Long Litt Woon
Publication Date: 14 January
Price: £9.99
One woman's journey to overcome grief by delving into nature.
After losing her husband of 32 years, Long Litt Woon is utterly bereft. For a time, she is disoriented, aimless, lost.
It is only when she wanders deep into the woods and attunes herself to Nature's chorus that she learns how the wild might restore us to hope, and to life after death.
---
The Worries by Jion Sheibani
Publication Date: 14 January
Price: £6.99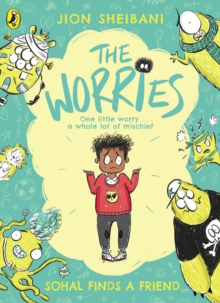 The Truth Pixie meets Pixar's Inside Out in this hilarious, heartfelt and highly illustrated new series, perfect for helping children gently work through their worries and concentrate on having fun. Everyone feels worried sometimes. But what if your worries came to life and started following you around? Sohal worries about a lot of things - the dark, mutant sheep, not having any friends - you name it, he worries about it! So one night he draws his worries to make himself feel better - and somehow they look a lot less worrying once he's scribbled them down . . . Imagine Sohal's surprise when he wakes up the next morning, and finds a set of funny furry friends at the end of his bed! His worries have come to life, and it's not long before Hurt, Fail, Anger, Big and Alone have turned his world upside down. Now it's up to Sohal to work out how to keep his worries under control - and have some serious fun while he's at it . . .
---
Three Tigers,One Mountain by Michael Booth
Publication Date: 14 January
Price: £9.99
Two tigers cannot share the same mountain - Chinese proverb.
Despite geographical proximity, cultural similarities, and shared status as highly powerful nations, China, Korea and Japan love to hate each other. Why?In search of an answer, Michael Booth journeys across East Asia to explore the mutual animosity that frequently threatens to draw the world into all-out war. From misjudged cake decorations to electoral meddling, contradictory origin myths to territorial disputes, this deeply researched and hugely entertaining book shows that no conflict is too small to keep the fires of neighbourly hostility burning.
---
The Consequences of Love by Gavanndra Hodge
Publication Date: 21 January
Price: £8.99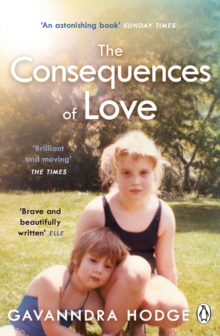 Two sisters. One shattered childhood . . . Seven-year-old Gavanndra Hodge's life is a precarious place. Her father is a hairdresser and drug dealer to Chelsea's most decadent inhabitants; her mother an alcoholic ex-model. So, it is up to Gavanndra to keep her little sister Candy safe. But when Candy dies suddenly on holiday aged nine, Gavanndra's family, already so fragile and damaged, implodes. Now a mother herself, and with only memories of Candy's awful final moments, Gavanndra embarks on a journey to write her way back to the little girl whose death tore her family apart. The Consequences of Love is a story of loss and recovery, trauma and memory. It is a joyous and compelling account of the strength of the love between sisters and how nothing is ever truly lost if we are brave enough to return to where we began.
---
What to Look for in Spring
Publication Date: 21 January
Price: £5.99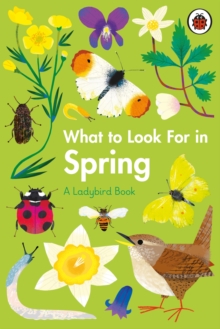 Explore the beauty of spring in this new edition of What to Look For in Spring.
The natural world wakes from the long winter's sleep. Buds, blossoms and butterflies appear, marking the arrival of the season of rebirth.
This book takes a closer look at bleating lambs, boxing hares, meteor showers and May Day celebrations as the secrets of the spring begin to appear in the world around us.