If you would like to pre-order any of these forthcoming titles, please send us a message.
What We Really Do All Day by Jonathan Gershuny and Oriel Sullivan
Publication Date: 27 June
Price: £8.99
Are we spending more time at work than we would have 50 years ago?
Are we sleeping less?
How has the Internet affected the way we use our spare time?
Everything we do happens in time and it feels like our lives are busier than ever before. Yet a detailed look at our daily activities reveals some surprising truths about the social and economic structure of the world we live in. This book delves into the unrivaled data collection and expertise of the Centre for Time Use Research to explore fifty-five years of change and what it means for us today.
---
Joe Country by Mick Herron
Publication Date: 20 June
Price: £14.99
'We're spies,' said Lamb. 'All kinds of outlandish shit goes on.'Like the ringing of a dead man's phone, or an unwelcome guest at a funeral . . .
In Slough House memories are stirring, all of them bad. Catherine Standish is buying booze again, Louisa Guy is raking over the ashes of lost love, and new recruit Lech Wicinski, whose sins make him outcast even among the slow horses, is determined to discover who destroyed his career, even if he tears his life apart in the process.
Meanwhile, in Regent's Park, Diana Taverner's tenure as First Desk is running into difficulties. If she's going to make the Service fit for purpose, she might have to make deals with a familiar old devil . . . And with winter taking its grip Jackson Lamb would sooner be left brooding in peace, but even he can't ignore the dried blood on his carpets.
So when the man responsible breaks cover at last, Lamb sends the slow horses out to even the score. This time, they're heading into joe country. And they're not all coming home.
---
The Lost Boys by Catherine Bailey
Publication Date: 27 June
Price: £20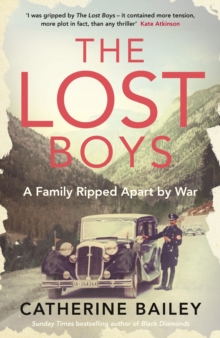 September 1944. Ulrich von Hassell, former ambassador to Italy and a key member of the German Resistance, is executed for his part in an assassination plot against Hitler. In response to the attack, Himmler, leader of the SS, orders the arrest of all the families of the plotters. In a remote castle in Italy, von Hassell's beloved daughter, Fey, is discovered just when she thought she had escaped the Nazi net.
She is arrested and her two sons, aged three and two are seized by the SS. Fey has no idea of her children's fate as she is dragged away on a terrifying journey to the darkest corners of a Europe savaged by war. Moving from a palazzo in the heart of the Italian countryside to the horrors of Buchenwald, Catherine Bailey tells an extraordinary story of resistance at the heart of the Second World War. The Lost Boys is an illuminating and devastating account of great personal sacrifice, of loss and, above all, of defiance.
---
The Waiter by Matias Faldbakken
Publication Date: 27 June
Price: £8.99
Welcome to The Hills, Oslo's most esteemed restaurant, an institution stewed in tradition and clinging to the faded grandeur of old Europe. A neurotic waiter tends to the desires of his regular - and irregular - clientele. Aristocrats and artistes, wealthy widows and roguish entrepreneurs, he observes all their dramas with a wit as sharp as a filleting knife. At table ten sits the impeccable Mr Graham, the most demanding of them all, impatiently awaiting a special guest. When at last she arrives - young, beautiful, mysterious - she will prove a challenging new flavour, throwing into disarray our waiter's nerves, and the delicately balanced ingredients of the room. Exquisitely observed and wickedly playful, The Waiter is a novel for lovers of food, wine, and of European sensibilities, but also for anyone who spends time in restaurants, on either side of the service.
---
The Volunteer by Jack Fairweather
Publication Date: 27 June
Price: £20
How do you keep fighting in the face of unimaginable horror?This is untold story of one of the greatest heroes of the Second World War. In the Summer of 1940, after the Nazi occupation of Poland, an underground operative called Witold Pilecki accepted a mission to uncover the fate of thousands of people being interred at a new concentration camp on the border of the Reich. His mission was to report on Nazi crimes and raise a secret army to stage an uprising. The name of the detention centre -- Auschwitz. It was only after arriving at the camp that he started to discover the Nazi's terrifying designs. Over the next two and half years, Witold forged an underground army that smuggled evidence of Nazi atrocities out of Auschwitz. His reports from the camp were to shape the Allies response to the Holocaust - yet his story was all but forgotten for decades. This is the first major account of his amazing journey, drawing on exclusive family papers and recently declassified files as well as unpublished accounts from the camp's fighters to show how he saved hundreds of thousands of lives. The result is a enthralling story of resistance and heroism against the most horrific circumstances, and one man's attempt to change the course of history.
---
How to be Luminous by Harriet Reuter Hapgood
Publication Date: 27 June
Price: £7.99
How to be Luminous is a lyrical and engrossing story about the aftermath of tragedy and the power of self-belief and love. Harriet Reuter Hapgood's beautiful writing radiates with colour. When seventeen-year-old Minnie Sloe's mother disappears, so does her ability to see colour. How can young artist Minnie create when all she sees is black-and-white? Will her mysterious ailment - and grief - stop her from following in her mother's footsteps and becoming a famous artist?Middle child Minnie and her two sisters have always been able to get through anything together - growing up without fathers, living the eccentric artist lifestyle, and riding out their mother's mental highs and lows. But losing their mother irrevocably breaks them, and Minnie wonders if she could lose everything: her family, her future, her first love . . . and maybe even her mind.
---
Range: How Generalists Triumph in a Specialized World by David Epstein
Publication Date: 27 June
Price: £20
Range is the ground-breaking and exhilarating exploration into how to be successful in the 21st Century, from David Epstein the acclaimed author of The Sports Gene. What if everything you have been taught about how to succeed in life was wrong? From the `10,000 hours rule' to the power of Tiger parenting, we have been taught that success in any field requires early specialization and many hours of deliberate practice. And, worse, that if you dabble or delay, you'll never catch up with those who got a head start. This is completely wrong. In this landmark book, David Epstein shows that the way to excel is by sampling widely, gaining a breadth of experiences, taking detours, experimenting relentlessly, juggling many interests - in other words, by developing range. Studying the world's most successful athletes, artists, musicians, inventors, and scientists Epstein discovered that in most fields - especially those that are complex and unpredictable - generalists, not specialists, are primed to excel. They are also more creative, more agile, and able to make connections their more specialized peers can't see. Range proves that by spreading your knowledge across multiple domains is the key to success rather than deepening their knowledge in a single area. Provocative, rigorous, and engrossing, Range explains how to maintain the benefits of breadth, diverse experience and interdisciplinary thinking in a world that increasingly demands, hyper-specialization.
---
Provence the Cookbook
Publication Date: 27 June
Price: £22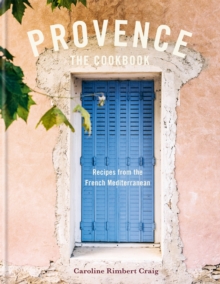 Provence is the fruit and vegetable garden of France, where much of its most beautiful produce is grown. These ingredients combined with Provence's unique identity, position and history have resulted in a cuisine full of heart, balance and soul, a cuisine that showcases its peoples' reverence for the produce, the changing seasons and the land. Caroline Rimbert Craig's maternal family hail from the southern foothills of Mont Ventoux, where the sun beats hard and dry, but aromatic herbs, vines and fruit trees prosper. This is her guide to cooking the Provencal way, for those who want to eat simply but well, who love to cook dishes that rhyme with the seasons, and who want to recreate the flavours of the Mediterranean at home, wherever that may be.
---
Existentialism and Excess by Gary Cox
Publication Date: 27 June
Price: £12.99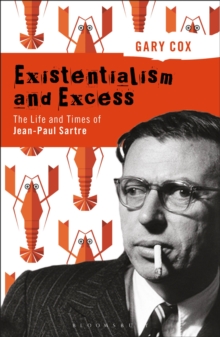 Jean-Paul Sartre is an undisputed giant of twentieth-century philosophy. His intellectual writings popularizing existentialism combined with his creative and artistic flair have made him a legend of French thought. His tumultuous personal life - so inextricably bound up with his philosophical thinking - is a fascinating tale of love and lust, drug abuse, high profile fallings-out and political and cultural rebellion. This substantial and meticulously researched biography is accessible, fast-paced, often amusing and at times deeply moving. Existentialism and Excess covers all the main events of Sartre's remarkable seventy-five-year life from his early years as a precocious brat devouring his grandfather's library, through his time as a brilliant student in Paris, his wilderness years as a provincial teacher-writer experimenting with mescaline, his World War II adventures as a POW and member of the resistance, his post-war politicization, his immense amphetamine fueled feats of writing productivity, his harem of women, his many travels and his final decline into blindness and old age. Along the way there are countless intriguing anecdotes, some amusing, some tragic, some controversial: his loathing of crustaceans and his belief that he was being pursued by a giant lobster, his escape from a POW camp, the bombing of his apartment, his influence on the May 1968 uprising and his many love affairs. Cox deftly moves from these episodes to discussing his intellectual development, his famous feuds with Aron, Camus, and Merleau-Ponty, his encounters with other giant figures of his day: Roosevelt, Hemingway, Heidegger, John Huston, Mao, Castro, Che Guevara, Khrushchev and Tito, and, above all, his long, complex and creative relationship with Simone de Beauvoir. Existentialism and Excess also gives serious consideration to Sartre's ideas and many philosophical works, novels, stories, plays and biographies, revealing their intimate connection with his personal life. Cox has written an entertaining, thought-provoking and compulsive book, much like the man himself.
---
Our Friends in Berlin by Anthony Quinn
Publication Date: 4 July
Price: £8.99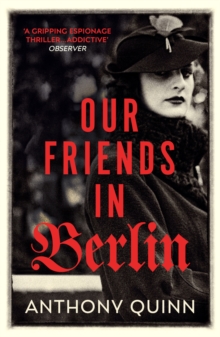 London, 1941.
The city is in blackout and an enemy is hiding in plain sight.
Jack Hoste has become entangled in a national treachery.
His mission: to locate the most dangerous Nazi agent in the country.
He soon receives a promising lead.
Amy Strallen whose life is a world away from the machinations of Nazi sympathisers.
But when Hoste pays a visit to Amy's office, the dangerous game he is playing becomes even more lethal.
`A gripping espionage thriller...gripping' Observer
---
Walks in the Wild by Peter Wohlleben
Publication Date: 4 July
Price: £14.99
Can you tell the difference between wolf and dog prints?Which trees are best to shelter under a storm?How do you tell a deciduous and coniferous tree apart?Bestselling author of The Hidden Life of trees, Peter Wohlleben, lets you in on the quintessentials of his forestry knowledge. He invites you on an atmospheric journey of discovery. Learn to find your way around the woods without a compass or GPS, which berries and mushrooms are good to eat, how to read animal tracks and what it's like to spend a night alone in a forest.
Walks in the Wild has everything you need to make a woodland walk - be it spring, summer, autumn or winter - into a very special experience.
---
The Last Englishmen by Deborah Baker
Publication Date: 4 July
Price: £10.99
An engrossing story that traces the end of empire and the stirring of a new world order.
John Auden was a pioneering geologist of the Himalayas. Michael Spender was the first to draw a detailed map of the North Face of Mount Everest. While their younger brothers - W. H. Auden and Stephen Spender - achieved literary fame, they vied for a place on an expedition that would finally conquer Everest. To this rivalry was added another: their shared love for a painter named Nancy Sharp. Her choice would determine each man's wartime loyalties. From Calcutta to pre-war London to Everest itself, The Last Englishmen tracks a generation obsessed with a romantic ideal. With a cast including writers, artists, political rogues and spies, this is an engrossing story of the end of empire and the stirring of a new world order.
---
The Repair Shop by Karen Farrington
Publication Date: 25 July
Price: £14.99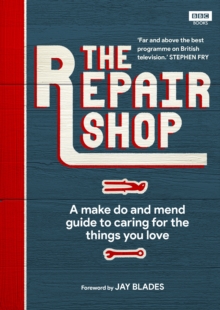 How do you replenish the stuffing in your favourite sofa seat or your child's beloved, tatty teddy bear? How do you remove a water mark left on your wooden table? What's the best way to prevent your leather from cracking? We all have items in our homes that sit about in a state of disrepair while we mull over how to fix them but never actually get round to it. Direct from the Repair Shop's 'Workshop of Dreams', this one-stop practical guide will help you care for those aging treasures and heirlooms around your house, stashed in the attic, or gathering dust in the garage. From furniture and toys to ceramics and clothing, the Repair Shop experts will give you their tips and advice on the art of restoring and conserving everyday items, so you can give new life to your most prized possessions. With clear step-by-step instructions and simple illustrations, find out how to clean, carry and maintain the articles that mean most to you, to safeguard your sentimental legacy for generations to come.
---
Belinda Brown by David McKee
Publication Date: 4 July
Price: £6.99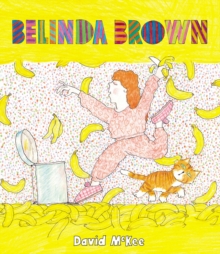 David McKee has created a new modern classic with the story of Belinda, a banana-obsessed young girl.
Her whole family thinks it's a phase, except for Grandma Brown: she worries, and worry is hard to keep down.
She asks Belinda to give up her favourite fruit before she gets a banana-shaped body, but Belinda has other ideas...
'What a joy; a new rhyming book from the Elmer and Mr Benn creator, David McKee... Fantastic illustrations' THE TIMES
---
Ten Arguments for Deleting Your Social Media Accounts Right Now by Jaron Lanier
Publication Date: 1 August
Price: £7.99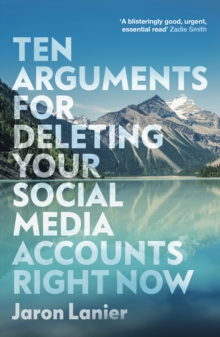 Lanier shows the tactical value of appealing to the conscience of the individual. In the face of his earnest argument, I felt a piercing shame about my own presence on Facebook. I heeded his plea and deleted my account' FRANKLIN FOER, NEW YORK TIMES BOOK REVIEW
Social media is supposed to bring us together - but it is tearing us apart. The evidence suggests it's making us sadder, angrier, less empathetic, more fearful, more isolated and more tribal.
Jaron Lanier is the world-famous Silicon Valley scientist-pioneer who first alerted us to the dangers of social media.
In this witty and urgent manifesto he explains why its toxic effects are at the heart of its design, and, in ten simple arguments, why liberating yourself from its hold will transform your life and the world for the better.
---
In Praise of Walking by Shane O'Mara
Publication Date: 1 August
Price: £16.99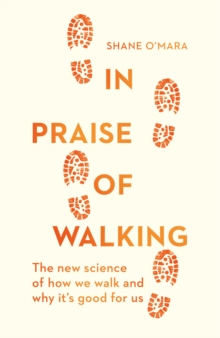 Walking upright on two feet is a uniquely human skill. It defines us as a species. It enabled us to walk out of Africa and to spread as far as Alaska and Australia. It freed our hands and freed our minds. We put one foot in front of the other without thinking - yet how many of us know how we do that, or appreciate the advantages it gives us? In this hymn to walking, neuroscientist Shane O'Mara invites us to marvel at the benefits it confers on our bodies and minds. In Praise of Walking celebrates this miraculous ability. Incredibly, it is a skill that has its evolutionary origins millions of years ago, under the sea. And the latest research is only now revealing how the brain and nervous system performs the mechanical magic of balancing, navigating a crowded city, or running our inner GPS system. Walking is good for our muscles and posture; it helps to protect and repair organs, and can slow or turn back the ageing of our brains. With our minds in motion we think more creatively, our mood improves and stress levels fall. Walking together to achieve a shared purpose is also a social glue that has contributed to our survival as a species. As our lives become increasingly sedentary, we risk all this. We must start walking again, whether it's up a mountain, down to the park, or simply to school and work. We, and our societies, will be better for it.