If you would like to pre-order any of these forthcoming titles, please send us a message.
Late in the Day by Tessa Hadley
Publication Date: 13 February
Price: £8.99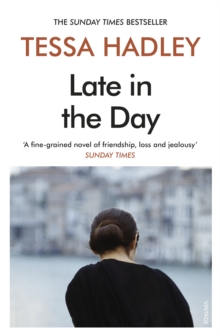 Alexandr and Christine and Zachary and Lydia have been close friends since they first met in their twenties. Thirty years later Alex and Christine are spending a leisurely summer evening at home when they receive a call from a distraught Lydia. Zach is dead. In the wake of this profound loss, the three friends find themselves unmoored; all agree that Zach was the sanest and kindest of them all, the irreplaceable one they couldn't afford to lose. Inconsolable, Lydia moves in with Alex and Christine. But instead of loss bringing them closer, the three of them find over the following months that it warps their relationships, as old entanglements and grievances rise from the past, and love and sorrow give way to anger and bitterness. Late in the Day explores the tangled webs at the centre of our most intimate relationships, to expose how beneath the seemingly dependable arrangements we make for our lives lie infinite alternate configurations.
---
Who Killed my Father by Edouard Louis
Publication Date: 20 February
Price: £8.99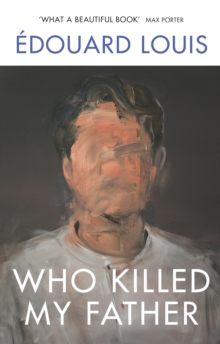 Who Killed My Father is the story of a tough guy - the story of the little boy I never was. The story of my father. In Who Killed My Father, Edouard Louis explores key moments in his father's life, and the tenderness and disconnects in their relationship. Told with the fire of a writer determined on social justice, and with the compassion of a loving son, the book urgently and brilliantly engages with issues surrounding masculinity, class, homophobia, shame and social poverty. It unflinchingly takes aim at systems that disadvantage those they seek to exclude - those who have their expectations, hopes and passions crushed by a society which gives them little thought.
---
Little Friends by Jane Shemilt
Publication Date: 20 February
Price: £7.99
Their children are friends first. They hit it off immediately, as kids do. And so the parents are forced to get to know each other. Three wildly different couples. Three marriages, floundering. There are barbecues, dinner parties, a holiday in Greece. An affair begins, resentments flare, and despite it all the three women become closer. Unnoticed their children run wild. The couples are so busy watching each other that they forget to watch their children. Until tragedy strikes. But the summer wont be over until our story twists, and twists again, while three families search desperately for answers. Because while they have been looking the other way, evil has crept into their safe little world and every parent's biggest nightmare is about to come true...
---
When I Grow Up: Sports Heroes
Publication Date: 27 February
Price: £5.99
How do little kids become sporting superstars? Find out in this inspiring board book for little ones. Everyone, from Usain Bolt to Simone Biles, was once a small child learning about the world. Read how a diverse array of sporty kids found what they loved to do, worked hard, and followed their passions all the way into adulthood. With adorable illustrations of top sports stars as typical young kids, then as superstar adults, sporting greats will seem like friends to your little one, and kids will see that sporting greatness is achievable. Meet Lionel Messi when he was a small child learning to play football, Usain Bolt before he became a super sprinter, Ellie Simmonds as she developed a love of water, and figure skater Yuzuru Hanyu when he joined his sister on the ice and became a figure skater. Let your child turn the pages and see that, like their heroes, the experiences and passions they have now can lead to incredible achievements.
---
The Good, The Bad and The Little Bit Stupid by Marina Lewycka
Publication Date: 5 March
Price: £14.99
The bestselling author of A Short History of Tractors in Ukrainian is in top form tackling money laundering and the state of Britain today in this vibrant, laugh-out-loud novel. George Pantis is in a pickle. After walking out on his wife Rosie on Referendum night 2016 to shack up with hairdresser 'Brexit Brenda' next door, he thinks he's got it made - especially when he wins millions on a Kosovan lottery he only vaguely remembers entering. Unfortunately, he's forgotten his password and can't get at his money. Which is a problem because he suddenly has to contend with lots of forceful new friends desperate to know his mother's maiden name. As things quickly get out of hand, George must make a mad dash from Sheffield to the Adriatic - and into the arms of organized crime gangs who specialize in illegal kidney transplants and heroin smuggling. George is in need of rescue - both from this pickle and from himself. But will his son Sensible Sid, Brenda and Rosie put aside their differences long enough to help?And might the journey bring this dysfunctional family back together?
---
The Recovery of Rose Gold by Stephanie Wrobel
Publication Date: 5 March
Price: £12.99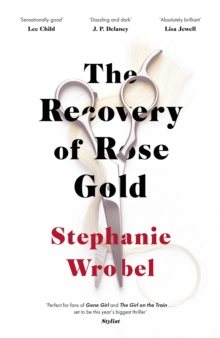 Rose Gold Watts believed she was sick for eighteen years. She thought she needed the feeding tube, the surgeries, the wheelchair . . .
Turns out her mother is a really good liar. After five years in prison, Patty Watts is finally free. All she wants is to put old grievances behind her, reconcile with her daughter - and care for her new infant grandson. When Rose Gold agrees to have Patty move in, it seems their relationship is truly on the mend.
But Rose Gold knows her mother. Patty won't rest until she has her daughter back under her thumb. Which is inconvenient because Rose Gold wants to be free of Patty. Forever. Only one Watts woman will get her way. Will it be Patty or Rose Gold? Mother or daughter?
---
The Mirror and the Light by Hilary Mantel
Publication Date: 5 March
Price: £25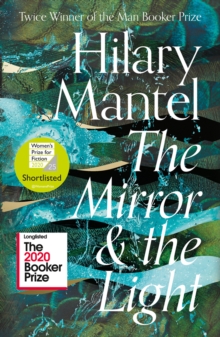 England, May 1536. Anne Boleyn is dead, decapitated in the space of a heartbeat by a hired French executioner. As her remains are bundled into oblivion, Thomas Cromwell breakfasts with the victors. The blacksmith's son from Putney emerges from the spring's bloodbath to continue his climb to power and wealth, while his formidable master, Henry VIII, settles to short-lived happiness with his third queen, Jane Seymour. Cromwell is a man with only his wits to rely on; he has no great family to back him, no private army. Despite rebellion at home, traitors plotting abroad and the threat of invasion testing Henry's regime to breaking point, Cromwell's robust imagination sees a new country in the mirror of the future. But can a nation, or a person, shed the past like a skin? Do the dead continually unbury themselves? What will you do, the Spanish ambassador asks Cromwell, when the king turns on you, as sooner or later he turns on everyone close to him? With The Mirror and the Light, Hilary Mantel brings to a triumphant close the trilogy she began with Wolf Hall and Bring Up the Bodies. She traces the final years of Thomas Cromwell, the boy from nowhere who climbs to the heights of power, offering a defining portrait of predator and prey, of a ferocious contest between present and past, between royal will and a common man's vision: of a modern nation making itself through conflict, passion and courage.
---
Ask Again, Yes by Mary Beth Keane
Publication Date: 5 March
Price: £8.99
A gripping and compassionate family drama set between neighbours in suburban New YorkGillam, upstate New York: a town of ordinary, big-lawned suburban houses. The Gleesons have recently moved there and soon welcome the Stanhopes as their new neighbours. Lonely Lena Gleeson wants a friend but Anne Stanhope - cold, elegant, unstable - wants to be left alone. It's left to their children - Lena's youngest, Kate, and Anne's only child, Peter - to find their way to one another. To form a friendship whose resilience and love will be almost broken by the fault line dividing both families, and by the terrible tragedy that will engulf them all. A tragedy whose true origins only become clear many years later . . .
---
Our House is on Fire by Malena and Beata Ernman & Svante and Great Thunberg
Publication Date: 5 March
Price: £16.99
This is the story of a family led to confront a crisis they had never foreseen. Aged eleven, their eldest daughter has stopped eating and speaking. Alongside diagnoses of autism and selective mutism, her parents slowly become aware of another source for her distress: her imperilled future on a rapidly heating planet. Steered by her determination to understand the truth, the family begins to see the deep connections between their own and the planet's suffering. Against forces that try to silence them, disparaging them for being different, they discover ways to strengthen, heal, and act in the world. And then one day, fifteen-year-old Greta decides to go on strike.
---
The Little Book of Planting Trees
Publication Date: 5 March
Price: £8.99
From the author of The Wisdom of Trees, an informative and practical guide to tree planting: including guidance on which trees to plant and where; how to plant, propagate and care for your trees; advice on the suitability and virtues of particular native trees (from oak to alder and from beech to blackthorn); amplified by details of how trees grow in nature and the stories of some famous tree planters.
A glossary of websites, nurseries, conservation and other organisations completes the volume.
---
Rebel Women by Rosalind Miles
Publication Date: 5 March
Price: £20
Rosalind Miles' The Women's History of the World was a Sunday Times and New York Times bestseller and translated into almost forty languages.Now it is time for a new women's history - for more famous, infamous and little-known rebels. We begin with the French Revolution when women took on the fraternite of man, then it's off to America to round up the rebels fighting side by side for freedom with their men, before heading back to Britain to witness the courage of the suffragettes. From Australia to Iceland, from India to China and from many other countries, we track women who - often at a very high cost to themselves - have stood up to age-old cruelties and injustices. Recording the important milestones in the long march of women towards equality through a colourful pageant of astonishing women, we chart the birth of modern womanhood. Women in sport, women in business, women in religion, women in politics and women in power - all female life is there. We end in the present day thrilled with what women have done - and can and will do. Rebel Women is as brave and as brilliant as its renegades, viragos and heroines.
---
Morality by Jonathan Sacks
Publication Date: 5 March
Price: £20
We are living through a period of cultural climate change. We have outsourced morality to the markets on the one hand, and the state on the other. The markets have brought wealth to many, and the state has done much to contain the worst excesses of inequality, but neither is capable of bearing the moral weight of showing us how to live. This has had a profound impact on society and the way in which we interact with each other. Traditional values no longer hold, yet recent political swings show that modern ideals of tolerance have left many feeling rudderless and adrift. In this environment we see things fall apart in unexpected ways - toxic public discourse makes true societal progress almost unattainable, a more divisive society is fuelled by identity politics and extremism, and the rise of a victimhood mentality calls for 'safe spaces' but stifles debate. The influence of social media seems all-pervading and the breakdown of the family is only one result of the loss of social capital. Many fear what the future may hold. Delivering a devastatingly insightful critique of our modern condition, and assessing its roots and causes from the ancient Greeks through the Reformation and Enlightenment to the present day, Sacks argues that there is no liberty without morality, and no freedom without responsibility. If we care about the future of western civilisation, all of us must play our part in rebuilding our common moral foundation. Then we will discover afresh the life-transforming and counterintuitive truths that a nation is strong when it cares for the weak, and rich when it cares for the poor. Here is an inspiring vision of a world in which we can all find our place, and face the future without fear.
---
The Nanny State Made Me by Stuart Maconie
Publication Date: 5 March
Price: £20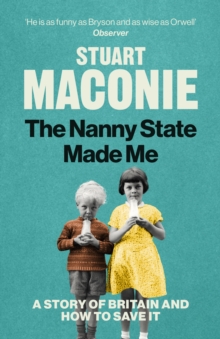 It was the spirit of our finest hour, the backbone of our post-war greatness, and it promoted some of the boldest and most brilliant schemes this isle has ever produced: it was the Welfare State, and it made you and I. But now it's under threat, and we need to save it. In this timely and provocative book, Stuart Maconie tells Britain's Welfare State story through his own history of growing up as a northern working class boy. What was so bad about properly funded hospitals, decent working conditions and affordable houses? And what was so wrong about student grants, free eye tests and council houses? And where did it all go so wrong? Stuart looks toward Britain's future, making an emotional case for believing in more than profit and loss; and championing a just, fairer society.
---
The Pear Affair by Judith Eagle
Publication Date: 5 March
Price: £7.99
When Penelope Magnificent's awful parents tell her they're taking a trip to Paris, she surprises them by begging to go along. Nell is usually content to avoid her money-obsessed father and her fashion-focussed mother, but Paris holds something very dear to her... her old au pair Perrine - Pear - lives there. Pear used to write to Nell every week promising to come to her rescue but recently the letters have stopped... Arriving at her parent's posh hotel, Nell is determined to find Pear... but no one has seen her at her last known address, and no one seems to want to tell her anything about Pear's whereabouts. Luckily she befriends the hotel bellboy who introduces her to the world of tunnels underneath the city, and together they set out to find Pear, whilst uncovering an extraordinary mystery of their own... Black and white chapterhead illustrations bring this story to life.
---
Liquid Gold by Roger Morgan-Grenville
Publication Date: 5 March
Price: £12.99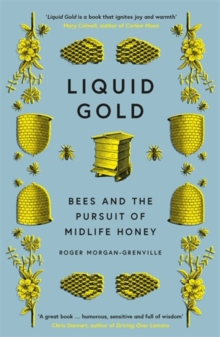 Beekeeping builds from lark to revelation in this carefully observed story of midlife friendship. Filled with humour and surprising insight, Liquid Gold is as richly rewarding as its namesake. Highly recommended.' - Thor Hanson, author of Buzz: The Nature and Necessity of Bees After a chance meeting in the pub, Roger Morgan-Grenville and his friend Duncan decide to take up beekeeping. Their enthusiasm matched only by their ignorance, they are pitched into an arcane world of unexpected challenges. Coping with many setbacks along the way, they manage to create a colony of beehives, finishing two years later with more honey than anyone knows what to do with. By standing back from their normal lives and working with the cycle of the seasons, they emerge with a new-found understanding of nature and a respect for the honeybee and the threats it faces. Wryly humorous and surprisingly moving, Liquid Gold is the story of a friendship between two unlikely men at very different stages of their lives. It is also an uplifting account of the author's own midlife journey: coming to terms with an empty nest, getting older, looking for something new.
---
Fast Asleep by Dr Michael Mosley
Publication Date: 5 March
Price: £9.99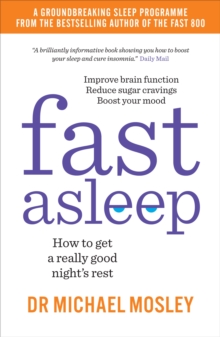 Groundbreaking sleep science from the bestselling author of The 5:2 Fast Diet and The Fast 800There is something you can do which is enjoyable, will improve your mood, cut your risk of depression, help you fight chronic disease, keep you slim and even improve your memory. Yes, getting a good night's sleep can give us all these things and more; so why is it that so many of us struggle to get the necessary 7-8 hours a night? In Fast Asleep, Dr Michael Mosley brings together the latest science to explain exactly what happens to us when we sleep and why it is so important that we get enough of it. Prone to insomnia, he has taken part in numerous sleep experiments and tested every sleep remedy going. He explains why so many of us struggle with sleep, what works and what doesn't and shares his own myth-busting programme to help you achieve a good night's rest. Along with fascinating case studies, 50 delicious, sleep-promoting recipes and menu plans by his wife Dr Clare Bailey, this book explores the science of dreaming, explains why gut health and meal times matter, and reveals tips and tricks to help you not just to sleep better but to reduce stress levels and feel happier and healthier in general.
---
The Runaways by Fatima Bhutto
Publication Date: 19 March
Price: £8.99
On the cusp of adulthood, three young people are about to make the most momentous decision of their lives. Anita lives in Karachi's slums - fearful that her fate is to serve the rich, until an elderly neighbour offers her an escape into another world . . . Monty belongs to Karachi's elite - his future is mapped out, until he meets a beautiful, rebellious girl . . . Sonny is a Portsmouth teenager - he is suffocated by the love and expectation of his father, until his charismatic cousin shows him a way to be his own man . . . These three paths are about to collide. And when they do, Anita, Monty and Sunny will find themselves at the mercy of powers beyond their control, and faced with a choice that will change them forever.
---
Sunfall by Jim Al-Khalili
Publication Date: 19 March
Price: £8.99
From renowned theoretical physicist, broadcaster and author Jim Al-Khalili, comes this thrilling debut novel drawing on cutting-edge science and set in a near-future full of dazzling technologies. 2041 and the world as we know it grinds to a halt. Our planet seems to be turning against itself - it would appear that the magnetic field, that protects life on Earth from deadly radiation from space, is failing . . . Desperate to quell the mass hysteria that would surely follow, world governments have concealed this rapidly emerging Armageddon. But a young Iranian hacktivist stumbles across the truth, and it becomes a race against time to reactivate the earth's core using beams of dark matter. As a small team of brave and brilliant scientists battle to find a way of transforming theory into practice, they face a fanatical group intent on pursuing their own endgame agenda: for they believe mankind to be a plague upon this earth and will do anything, commit any crime, to ensure that the project fails . . . And so bring about humanity's end.
---
The Secret Garden retold by Claire Freedman
Publication Date: 19 March
Price: £7.99
Rediscover the magical story of Mary Lennox, who arrives in the wild and windswept Yorkshire a sickly and miserable girl - until she discovers a forgotten, Secret Garden.
As Mary works hard to bring the garden back to life, its magic begins to work on her too . . .
This classic and beloved story has been beautifully retold by Claire Freedman and brought to glorious visual life by new illustration talent Shaw Davidson
---
The Secrets we Kept by Lara Prescott
Publication Date: 19 March
Price: £8.99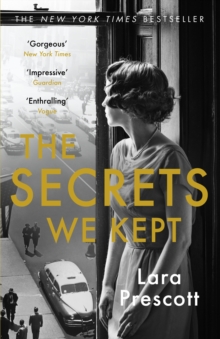 1956. A celebrated Russian author is writing a book, Doctor Zhivago, which could spark dissent in the Soviet Union. The Soviets, afraid of its subversive power, ban it. But in the rest of the world it's fast becoming a sensation. In Washington DC, the CIA is planning to use the book to tip the Cold War in its favour. Their agents are not the usual spies, however. Two typists - the charming, experienced Sally and the talented novice Irina - are charged with the mission of a lifetime: to smuggle Doctor Zhivago back into Russia by any means necessary. It will not be easy. There are people prepared to die for this book - and agents willing to kill for it. But they cannot fail - as this book has the power to change history. Sold in twenty-five countries and poised to become a global literary sensation, Lara Prescott's dazzling first novel is a sweeping page turner and the most hotly anticipated debut of the year.
---
The Lives of Houses by Hermione Lee
Publication Date: 24 March
Price: £20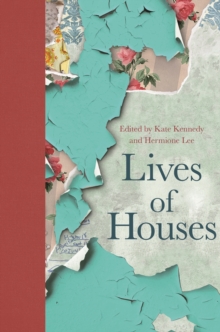 A group of notable writers-including UK poet laureate Simon Armitage, Julian Barnes, Margaret MacMillan, and Jenny Uglow-celebrate our fascination with the houses of famous literary figures, artists, composers, and politicians of the pastWhat can a house tell us about the person who lives there? Do we shape the buildings we live in, or are we formed by the places we call home? And why are we especially fascinated by the houses of the famous and often long-dead? In Lives of Houses, a group of notable biographers, historians, critics, and poets explores these questions and more through fascinating essays on the houses of great writers, artists, composers, and politicians of the past. Editors Kate Kennedy and Hermione Lee are joined by wide-ranging contributors, including Simon Armitage, Julian Barnes, David Cannadine, Roy Foster, Alexandra Harris, Daisy Hay, Margaret MacMillan, Alexander Masters, and Jenny Uglow. We encounter W. H. Auden, living in joyful squalor in New York's St. Mark's Place, and W. B. Yeats in his flood-prone tower in the windswept West of Ireland. We meet Benjamin Disraeli, struggling to keep up appearances, and track the lost houses of Virginia Woolf and Elizabeth Bowen among many others.
---
Recycle and Remake
Publication Date: 26 March
Price: £8.99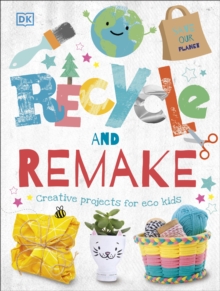 Kids are on a mission to save the Earth! Recycle and Remake is the hands-on, practical guide you need to get started. This gentle, but empowering book is full of creative making activities, information, and ideas that give young eco-warriors (like you!) the know-how to really help the environment. With Recycle and Remake, you will soon be saving trees by making your own seeded recycled paper from junk mail, cleaning up the oceans by turning old carrier bags into kites, friendship bracelets, and colourful weaved baskets, and repurposing a cardboard box into a periscope. You'll also learn about sustainable energies by creating a simple solar oven, cutting down on cling-film by making a food wrap from scrap cotton and beeswax, and turning an old tshirt into a reusable tote bag so you never need to buy a plastic carrier bag again. You can even grow new plants to clean the air in your own upcycled milk bottle planters and using homemade compost. As you make and create, you will learn kid-friendly facts about the big issues our planet is facing. Each of the activities directly relates to an environmental hot topic, such as plastic pollution, food waste, or deforestation. Budding environmentalists all over the world are feeling inspired to do their bit for our unique planet. This future-friendly book is here to guide you with all the information, ideas, tips, and tools you need to be part of the solution.
---
Can You Hear the Trees Talking? by Peter Wohlleben
Publication Date: 26 March
Price: £14.99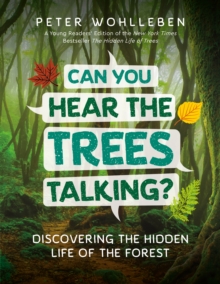 A walk in the park will never be the same after kids discover this awe-inspiring book. Meet Peter Wohlleben-but you can call him Peter the Forester!With his groundbreaking, internationally bestselling book The Hidden Life of Trees, Peter Wohlleben established himself as a global advocate for forests and our relationship with trees. Now, Peter shares his famous imagination and storytelling style with children, asking surprising questions about trees with exciting quizzes, photographs, and hands-on activities to help even the most reluctant learners discover the answers. Did you know that trees have parents, and tree grandparents with wrinkles? That tree kids go to school for hundreds of years? That there is such a thing as the forest internet? And that trees make us healthy and strong. Sometimes, even trees get sick, but we can help them heal. Can You Hear the Trees Talking? shares the mysteries and magic of the forest in language kids will love and understand.
---
Falastin: A Cookbook
Publication Date: 26 March
Price: £28
Falastin is a love letter to Palestine, the land and its people; an evocative collection of over 110 unforgettable recipes and stories from the co-authors of Jerusalem and Ottolenghi: The Cookbook, and Ottolenghi SIMPLE. Travelling through Bethlehem, East Jerusalem, Nablus, Haifa, Akka, Nazareth, Galilee and the West Bank, Sami and Tara invite you to experience and enjoy unparalleled access to Sami's homeland. As each region has its own distinct identity and tale to tell, there are endless new flavour combinations to discover. The food is the perfect mix of traditional and contemporary, with recipes that have been handed down through the generations and reworked for a modern home kitchen, alongside dishes that have been inspired by Sami and Tara's collaborations with producers and farmers throughout Palestine. With stunning food and travel photography plus stories from unheard Palestinian voices, this innovative cookbook will transport you to this rich and complex land. So get ready to laden your table with the most delicious of foods - from abundant salads, soups and wholesome grains to fluffy breads, easy one-pot dishes and perfumed sweet treats - here are simple feasts to be shared and everyday meals to be enjoyed. These are stunning Palestinian-inspired dishes that you will want to cook, eat, fall in love with and make your own.
---
The Wild Silence by Raynor Winn
Publication Date: 30 April
Price: £14.99
Following the hugely successful Sunday Times Bestseller, Wainwright Golden Beer Book Prize nominee and Costa shortlisted, The Salt Path, Raynor Winn returns with her second brilliant book. This time the narrative explores the difficulties surrounding the return to mainstream life after a period of homelessness. Recovering self-esteem and trust, in herself and in others, is harder than she expected. Raynor and her husband Moth continue to face his debilitating illness, until an incredible gesture by someone who read The Salt Path changes everything. This book is about readjusting to life after homelessness, but also about recovering trust and self-belief after a traumatic event - feelings that can translate to many episodes in the life of any of us.
---
Cities in Layers by Philip Steele
Publication Date: 14 May
Price: £15.99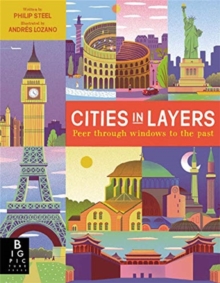 Walk around any famous city and layers of history start to emerge.
In London, Roman walls stand shoulder to shoulder with modern architecture.
In Rome, ancient treasures like the Colosseum stand shoulder to shoulder with buildings from the Renaissance.
In New York, skyscrapers from the 1920s and 1930s have been upstaged by enormous glass towers.
In Cities in Layers, six famous world cities will be shown at different stages of their history. A clever die-cut element allows readers to really feel like they are peeling back time.