If you would like to pre-order any of these forthcoming titles, please send us a message.
The Mermaid and Mrs Hancock by Imogen Hermes Gowar
Publication Date: 24 January
Price: £8.99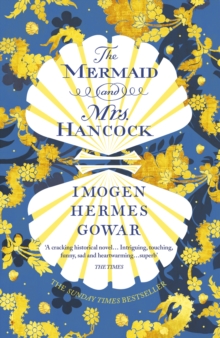 One September evening in 1785, the merchant Jonah Hancock finds one of his captains waiting eagerly on his doorstep. He has sold Jonah's ship for what appears to be a mermaid. As gossip spreads through the docks, coffee shops, parlours and brothels, everyone wants to see Mr Hancock's marvel. Its arrival spins him out of his ordinary existence and through the doors of high society, where he meets Angelica Neal, the most desirable woman he has ever laid eyes on... and a courtesan of great accomplishment. This meeting will steer both their lives onto a dangerous new course. What will be the cost of their ambitions? And will they be able to escape the legendary destructive power a mermaid is said to possess?
---
Mad Blood Stirring by Simon Mayo
Publication Date: 7 February
Price: £7.99
1815: The war is over but for the inmates at Dartmoor Prison, peace - like home - is still a long way away.
Inspired by a true story, 'Mad Blood Stirring' tells of a few frantic months in the suffocating atmosphere of a prison awaiting liberation.
It is a story of hope and freedom, of loss and suffering.
It is a story about how sometimes, in our darkest hour, it can be the most unlikely of things that see us through.
The first adult novel from one of Britain's best-loved and well-known radio presenters.
---
A Spy Named Orphan by Roland Philipps
Publication Date: 7 February
Price: £9.99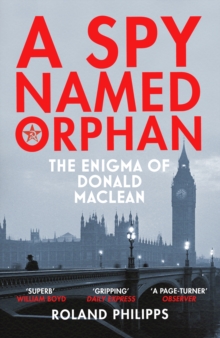 Donald Maclean was a star diplomat, an establishment insider and a keeper of some of the West's greatest secrets. He was also a Russian spy... Codenamed `Orphan' by his Russian recruiter, Maclean was Britain's most gifted traitor. But as he leaked huge amounts of top-secret intelligence, an international code-breaking operation was rapidly closing in on him. Moments before he was unmasked, Maclean escaped to Moscow. Drawing on a wealth of previously classified material, A Spy Named Orphan now tells this story for the first time in full, revealing the character and devastating impact of perhaps the most dangerous Soviet agent of the twentieth century.
---
On the Origin of the Species by Sabina Radeva
Publication Date: 7 February
Price: £12.99
The first ever picture-book retelling of Charles Darwin's On The Origin of Species; this accessible work brings evolution to the younger generation through stylish illustrations and a simple, easy-to-understand text. On The Origin of Species has been the definitive explanation of the theory of evolution since it was first published in 1859. Now molecular biologist and illustrator Sabina Radeva unites her two passions to create a 48-page retelling of this seminal text. Pulling together Darwin's observations from his travels around the world and his groundbreaking - and controversial - explanation of how species form, develop and change over hundreds of thousands of years, On The Origin of Species is as relevant and important now as it ever was.
---
The Sea Book by Charlotte Milner
Publication Date: 7 February
Price: £12.99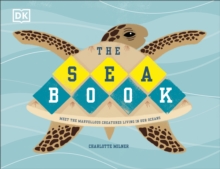 Featuring fascinating fishy facts accompanied by bright, bold, and beautiful illustrations, this book takes children on a journey through the sea and all its zones. Touching on mammals, fish, invertebrates, and reptiles, The Sea Book explores a wealth of incredible marine animals and their habitats, from up on the ice, down to colourful coral reefs, underwater forests, and right down to the deepest darkest depths where the weird and wonderful lurk. Following on from The Bee Book, Charlotte Milner continues to highlight to children important ecological issues faced by our planet, this time with a focus on marine life and the damaging effects humans are having on our seas. Children will discover what they can do to help, and there are tips on how to live plastic-free. Children will even get to craft their own recycled shopping bag! This charming celebration of the sea shows children just how extraordinary our oceans are, and is a reminder that it is up to us to keep it that way.
---
Directorate S by Steve Coll
Publication Date: 7 February
Price: £12.99
In the wake of the terrible shock of 9/11, the C.I.A. scrambled to work out how to destroy Bin Laden and his associates. Superficially the invasion was quick and efficient, but Bin Laden's successful escape, together with that of much of the Taliban leadership, and a catastrophic failure to define the limits of NATO's mission in a tough, impoverished country the size of Texas, created a quagmire which has now lasted many years. At the heart of the problem lay 'Directorate S', a highly secretive arm of the Pakistan state which had its own views on the Taliban and Afghanistan's place in a wider competition for influence between Pakistan, India and China, and which assumed that the U.S.A. and its allies would soon be leaving. Steve Coll's remarkable new book tells a powerful, bitter story of just how badly foreign policy decisions can go wrong and of many lives lost.
---
The Adulterants by Joe Dunthorne
Publication Date: 7 February
Price: £8.99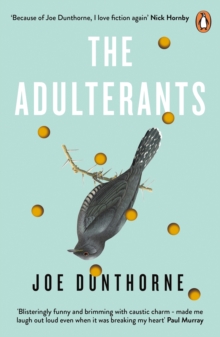 From the wickedly funny author of Submarine comes a hilarious new tragicomedy -- a screwball tale of millennial angst, pre-midlife crises and one man's valiant quest to come of age in his thirties. 'Blisteringly funny and brimming with caustic charm - a joyous diagnosis of our modern ills that made me laugh out loud even when it was breaking my heart' Paul Murray, author of Skippy Dies'Every lost generation needs its memorial and now at last we have The Adulterants. It's very sad and very funny and written with an innocence that in fact is diabolical' Adam Thirlwell, author of Lurid and CuteRay is not a bad guy. He mostly did not cheat on his heavily pregnant wife. He only sometimes despises every one of his friends. His career as a freelance tech journalist is dismal but he dreams of making a difference one day. But Ray is about to learn that his special talent is for making things worse. Brace yourself for an encounter with the modern everyman. Enter the world of ironic misanthropy and semi-ironic underachievement, of competitively sensitive men, catastrophic open marriages, and lots of Internet righteousness. With lacerating wit and wry affection, Joe Dunthorne dissects the urban millennial psyche of a man too old to be an actual millennial.
---
The Four Horsemen with a foreword by Stephen Fry
Publication Date: 21 February
Price: £9.99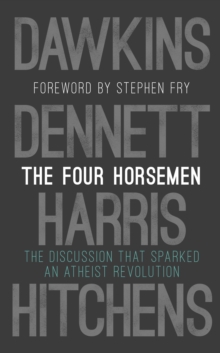 Known as the `four horsemen' of New Atheism, the four big thinkers - Richard Dawkins, Sam Harris, Daniel C Dennett and Christopher Hitchins - of the twenty-first century met only once. Their electrifying examination of ideas on this remarkable occasion was intense and wide-ranging. Everything that was said as they agreed and disagreed with one another, interrogated ideas and exchanged insights - about religion and atheism, science and sense - speaks with urgency to our present age. Questions they asked of each other included: `Is it ever possible to win a war of ideas? Is spirituality the preserve of the religious? Are there any truths you would rather not know? Would you want to see the end of faith?' The dialogue was recorded, and is now transcribed and presented here with new introductions from the surviving three horsemen. With a sparkling introduction from Stephen Fry, it makes essential reading for all their admirers and for anyone interested in exploring the tensions between faith and reason.
---
The Secretary by Renne Knight
Publication Date: 21 February
Price: £12.99
Look around you. Who holds the most power in the room? Is it the one who speaks loudest, who looks the part, who has the most money, who commands the most respect?Or perhaps it's someone like Christine Butcher: a meek, overlooked figure, who silently bears witness as information is shared and secrets are whispered. Someone who quietly, perhaps even unwittingly, gathers together knowledge of the people she's there to serve - the ones who don't notice her, the ones who consider themselves to be important.There's a fine line between loyalty and obsession.
And when someone like Christine Butcher is pushed to her limit, she might just become the most dangerous person in the room . . .
The eagerly anticipated new thriller from the No.1 bestselling author of Disclaimer.
---
State of Play by Michael Calvin
Publication Date: 21 February
Price: £9.99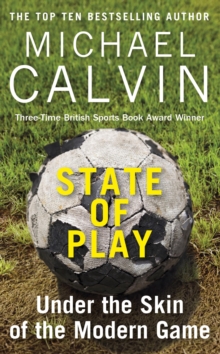 Award-winning author of The Nowhere Men, Living on the Volcano and No Hunger in Paradise returns with his magnum opus on the state of modern footballFirst he revealed the extraordinary lives of football scouts in The Nowhere Men. Next he unearthed the pressures on football managers in Living on the Volcano. Then he chronicled the hardships of young players striving to make it in No Hunger in Paradise. Now in State of Play, in what marks the pinnacle of a career investigating the human stories of football, award-winning writer Michael Calvin turns his eye to the biggest story of all - the game itself. From mental health to money, concussion to Champions league, fan-owners to oligarchs, women's football to world cups, Calvin gets under the skin of the beautiful game, and reveals why it is truly the game of our lives. Based on hundreds of hours of interviews with leading figures around the world, from Arsene Wenger to Steven Gerrard, Calvin reveals the winners, the losers, the politics, the pleasure, the hope, and the despair of the world's most popular sport.
---
F is for Feminism: An Alphabet Book of Empowerment
Publication Date: 28 February
Price: £6.99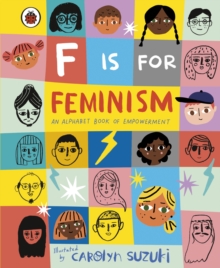 This bright and bold dictionary of twenty-six thought-provoking words from A-Z is perfect for equipping girls and boys with the words they need to empower themselves. Including:Activism: trying to change something important by making your voice heardBrainpower: your ability to come up with brilliant ideasCompassion: caring about other people's sufferingDiversity: including all kinds of different peopleEquality: when everyone is treated in the same way Feminism: fighting for equality between girls, boys and everyoneWith bright and inclusive artwork from illustrator Carolyn Suzuki, F is for Feminism is a great conversation starter, and will inspire and motivate activists of all ages.