If you would like to pre-order any of these forthcoming titles, please send us a message.
Autonomy by Lawrence Burns
Publication Date: 8 August
Price: £9.99
From the ultimate insider - a former General Motors executive and current advisor to the Google Self-Driving Car project - comes the definitive story of the race between Google, Tesla and Uber to create the driverless car. We stand on the brink of a technological revolution. In the near future, most of us will not own automobiles, but will travel instead in driverless electric vehicles summoned at the touch of an app. We will be liberated from driving, so that the time we spend in cars can be put to more productive use. We will prevent more than 90 percent of car crashes, provide freedom of mobility to the elderly and disabled and decrease our dependence on fossil fuels. Autonomy tells the story of the maverick engineers and computer experts who triggered the revolution. Lawrence Burns - long-time adviser to the Google self-driving car project (now Waymo) and former corporate vice president of research, development and planning at General Motors - provides the perfectly timed history of how we arrived at this point, in a character-driven and vivid account of the unlikely thinkers who accomplished what billion-dollar automakers never dared. Beginning at a 2004 off-road robot race across the Mojave Desert with a million-dollar purse and continuing up to the current stampede to develop driverless technology, Autonomy is a page-turning chronicle of the past, a diagnosis of the present and a prediction of the future - the ultimate guide to understanding the driverless car and to navigating the revolution it has sparked.
---
The 117-Storey Treehouse by Andy Griffiths
Publication Date: 22 August
Price: £6.99
The 117-Storey Treehouse is the ninth book in Andy Griffiths and Terry Denton's wacky treehouse adventure series, with the laugh-out-loud story told through a combination of text and fantastic cartoon-style illustrations.
Andy and Terry have added thirteen new levels of crazy fun to their fantastic ever growing treehouse.
So what are you waiting for?
Come on up!
---
The Man who Saw Everything by Deborah Levy
Publication Date: 29 August
Price: £14.99
Electrifying and audacious, an unmissable new novel about old and new Europe, old and new love, from the twice-Man Booker-shortlisted author of Hot Milk and Swimming Home'Hello, Saul. How's it going?''I'm trying to cross the road,' I replied. 'Yes,' she said, 'You've been trying to cross the road for thirty years but stuff happened on the way.'In 1989 Saul Adler (a narcissistic young historian) is hit by a car on the Abbey Road. He is apparently fine; he gets up and goes to see his art student girlfriend, Jennifer Moreau. They have sex then break up, but not before she has photographed Saul crossing the same Abbey Road. Saul leaves to study in communist East Berlin, two months before the Wall comes down. There he will encounter - significantly - both his assigned translator and his translator's sister, who swears she has seen a jaguar prowling the city. He will fall in love and brood upon his difficult, authoritarian father. And he will befriend a hippy, Rainer, who may or may not be a Stasi agent, but will certainly return to haunt him in middle age. In 2016, Saul Adler is hit by a car on the Abbey Road. He is rushed to hospital, where he spends the following days slipping in and out of consciousness, and in and out of memories of the past. A number of people gather at his bedside. One of them is Jennifer Moreau. But someone important is missing. Slipping slyly between time zones and leaving a spiralling trail, Deborah Levy's electrifying new novel examines what we see and what we fail to see, until we encounter the spectres of history - both the world's and our own.
---
My Name is Why by Lemn Sissay
Publication Date: 29 August
Price: £16.99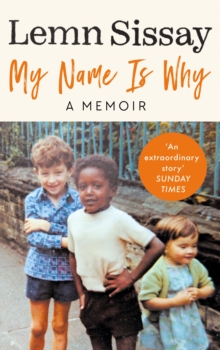 At the age of seventeen, after a childhood in a foster family followed by six years in care homes, Norman Greenwood was given his birth certificate. He learned that his real name was not Norman. It was Lemn Sissay. He was British and Ethiopian. And he learned that his mother had been pleading for his safe return to her since his birth. This is Lemn's story; a story of neglect and determination, misfortune and hope, cruelty and triumph. Sissay reflects on a childhood in care, self-expression and Britishness, and in doing so explores the institutional care system, race, family and the meaning of home. Written with all the lyricism and power you would expect from one of the nation's best-loved poets, this moving, frank and timely memoir is the result of a life spent asking questions, and a celebration of the redemptive power of creativity.
---
Quichotte by Salman Rushdie
Publication Date: 29 August
Price: £18.99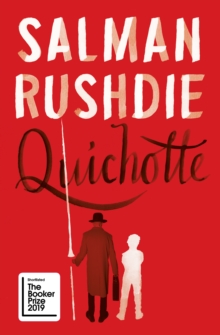 In a tour-de-force that is both an homage to an immortal work of literature and a modern masterpiece about the quest for love and family, Booker Prize-winning, internationally bestselling author Salman Rushdie has created a dazzling Don Quixote for the modern age. Inspired by the Cervantes classic, Sam DuChamp, mediocre writer of spy thrillers, creates Quichotte, a courtly, addled salesman obsessed with television, who falls in impossible love with a TV star. Together with his (imaginary) son Sancho, Quichotte sets off on a picaresque quest across America to prove worthy of her hand, gallantly braving the tragicomic perils of an age where "Anything-Can-Happen". Meanwhile his creator, in a midlife crisis, has equally urgent challenges of his own. Just as Cervantes wrote Don Quixote to satirise the culture of his time, Rushdie takes the reader on a wild ride through a country on the verge of moral and spiritual collapse. And with the kind of storytelling magic that is the hallmark of his work, the fully realised lives of DuChamp and Quichotte intertwine in a profoundly human quest for love and a wickedly entertaining portrait of an age in which fact is so often indiscernible from fiction.
---
A Cloud a Day by Gavin Pretor-Pinney
Publication Date: 5 September
Price: £20
The stresses of the digital world mean that it's no more important than ever to engage with the natural world. And no matter where you are, looking up at the clouds is good for the soul. The sky is the most dramatic and evocative aspect of nature. Ever-changing and ephemeral, clouds reflect the shifting moods of the atmosphere in limitless compositions and combinations. Gavin Pretor-Pinney started the Cloud Appreciation Society in 2005. Since then, he's been encouraging people to 'look up, marvel at the ephemeral beauty, and always remember to live life with your head in the clouds.' Membership to the Society now includes over 47,000 cloudspotters. Together, they capture and share the most remarkable skies, from sublime thunderstorms and perfect sunsets to hilarious clouds that look like things. A Cloud A Day is a beautifully illustrated book containing 365 skies selected by the Cloud Appreciation Society. There are photographs by sky enthusiasts around the world, satellite images and photographs of clouds in space, as well as skies depicted by great artists over the centuries. The clouds are accompanied by enlightening explanations, fascinating snippets of cloud science, poetry and uplifting quotations. The perfect dip-in-and-out book for anyone who wants to de-stress and reconnect with nature, A Cloud A Day will inspire you to open your eyes to the everyday beauty above and to spend a moment each day with your head in the clouds. RRP:£20.00
---
Dancing by the Light of the Moon by Gyles Brandreth
Publication Date: 5 September
Price: £14.99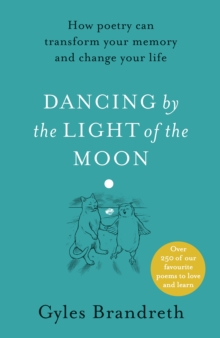 Following the recent success of the bestselling Have You Eaten Grandma? Gyles Brandreth is back with the ultimate collection of poetry. Gyles celebrates the finest uses of our English language by handpicking the ultimate anthology of poetry, from the classics, Auden, Wilde, Shakespeare to our all-time favourites, Milligan, McGough and Armitage, to even our most modern works by Rupi Kaur. With so many wonderful poets to choose from this beautiful compendium will become your definitive poetry book to treasure for years to come. He urges us to savour the perfect couplets, delicate words, and clever quips by learning these exquisite poems by heart. By appreciating, memorising and sharing these poems we can begin to increase literacy rates, improve our memories, all the while enriching our lives with the joy of language. Gyles writes emphatically about the beauty, diversity and ingenuity of the language used in these poems, and the way in which they can transform our lives.
---
Atlas of Amazing Birds by Matt Sewell
Publication Date: 5 September
Price: £12.99
Matt Sewell has made his personal selection of the most amazing birds from around the world and illustrated them in his dazzling style, accompanied by witty and informative descriptions and maps of every continent. Did you know that the bald eagle holds the record for the world's biggest nest - weighing more than two tons? When the elf owl gets into trouble, it plays dead rather than fighting? The Adelie penguin can hold its breath for six minutes and leap up to three metres out of the water? Discover these and many more fascinating facts in this fabulous book. Every bird chosen to appear in this book is amazing in its own individual way - birds that migrate thousands of miles, have strange and showy mating rituals, survive in extreme environments, are brilliant builders, are super-fast, super-brave or super-big!Sections on each continent - Europe, Asia, Africa, Australasia, North America, South America and Antarctica - include maps to pore over. Travel the world to see magnificent eagles, resilient penguins, tiny hummingbirds, towering ostriches, stunning peacocks and many more. Colourful, clever, song-filled, strange and stunning - this book is a celebration of bird life!
---
LEGO DUPLO On the Farm
Publication Date: 5 September
Price: £14.99
Introduce children to LEGO (R) DUPLO (R) and farmyard animals with this charming story book and bricks for a 'my first duck' LEGO DUPLO model. Meet the farmer, explore his farm and join the cows, pigs and sheep as they moo, oink and baa! Using the colourful LEGO DUPLO bricks included, have lots of fun together building the cute duck and bring the farm to life.
A perfect gift set for bedtime reading or storytime, children will delight in meeting the farmyard goats, cats, chickens, dogs, horses, rabbits and tractor! Then get creative and see how many different ducks you can build.
---
Once Upon a Wild Wood by Chris Riddell
Publication Date: 5 September
Price: £6.99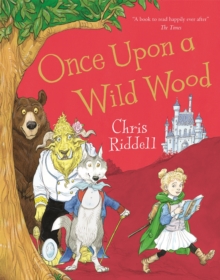 A fabulously funny fairy tale, full of warmth and wit, and delightful details to discover - this is Chris Riddell at his picture book best!Little Green Raincape is on her way to Rapunzel's party, deep in the wild woods. The way is long and dark, but Green is a smart girl. Smart enough to turn down apples offered by kindly old ladies, smart enough to turn down travel advice from helpful wolves, and above all, smart enough to solve a wealth of classic fairy tale problems - not least mend a lovelorn beast's broken heart. Once Upon a Wild Wood is a richly imagined story packed full of familiar fairy tale characters as you've never seen them before. Including Red Riding Hood, Thumbelina, Rapunzel, Beauty and the Beast, Cinderella, the three bears, the seven dwarfs and many more!
---
Icarus was Ridiculous by Pamela Butchart
Publication Date: 5 September
Price: £6.99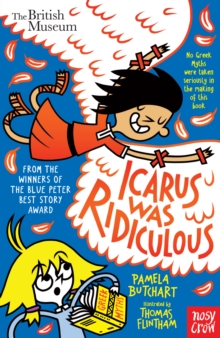 Izzy LOVES all the stories the Ancient Greeks told!
She can't wait to tell her friends about Icarus, who was a TOTAL NUMPTY, and the Trojan Horse, which ended a war and wasn't even REAL!
So pull up a plinth and enjoy all the DRAMA of the original Greek myths, as told by Pamela Butchart and Thomas Flintham, in collaboration with the British Museum.
Now with even more SANDALS!
---
Free by Sam Usher
Publication Date: 5 September
Price: £12.99
Boy and Grandad take care of a little bird.
When it gets better, Grandad puts it outside, but it keeps hopping back into the house, following Boy wherever he goes.
Boy wonders what kind of bird it is. An eagle? An ostrich? A bird of paradise, perhaps? He wants to keep it, but Grandad says it must return to its natural habitat in the wild where it can spread its wings and be free. And so begins an exhilarating journey into the rainforest!
The first in a new quartet of enchanting picture books where a boy and his beloved grandad discover the wonder of the natural world.
---
The Liars by Jennifer Mathieu
Publication Date: 5 September
Price: £7.99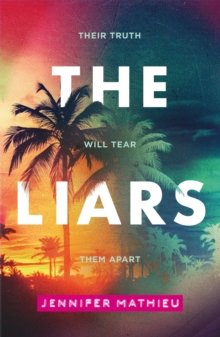 From the author of Moxie, soon to be a major Netflix production The highly anticipated new novel from Jennifer Mathieu.
Two siblings wrestle with the secrets and lies that threaten to destroy their future. Perfect for fans of We Were Liars. How can one family have so many secrets?
It's the summer of 1986. Joaquin and Elena, two teenage siblings live in a toxic environment with their alcoholic mother on an island off the Texas Gulf Coast. Elena falls for a new boy who has just arrived from California. Joaquin must wrestle with his decision to stay on Mariposa Island to protect his sister or flee from his mother's abuse. As both teenagers struggle to figure out who they are and want to be, they are caught in a web of family dysfunction and secrets from their mother's past. Can fierce love save them, or will their truth tear them apar
---
Nobody by Alice Oswald
Publication date: 5 September
Price: £10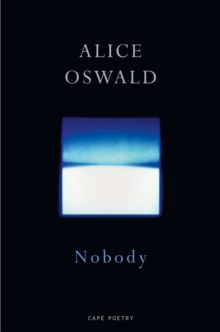 This is a book-length poem - a collage of water-stories, taken mostly from the Odyssey - about a minor character, abandoned on a stony island. It is not a translation, though, but a close inspection of the sea that surrounds him. There are several voices in the poem but no proper names, although its presiding spirit is Proteus, the shape-shifting sea-god. We recognise other mythical characters - Helios, Icarus, Alcyone, Philoctetes, Calypso, Clytemnestra, Orpheus, Poseidon, Hermes - who drift in and out of the poem, surfacing briefly before disappearing. Reading Nobody is like watching the ocean: a destabilising experience that becomes mesmeric, almost hallucinatory, as we slip our earthly moorings and follow the circling shoal of sea voices into a mesh of sound and light and water - fluid, abstract, and moving with the wash of waves. As with all of Alice Oswald's work, this is poetry that is made for the human voice, but this poem takes on the qualities of another element: dense, muscular and liquid. one person has the character of dustanother has an arrow for a soulbut their stories all end somewhere in the sea
---
Girl by Edna O'Brien
Publication Date: 5 September
Price: £16.99
Captured, abducted and married into Boko Haram, the narrator of this story witnesses and suffers the horrors of a community of men governed by a brutal code of violence. Barely more than a girl herself, she must soon learn how to survive as a woman with a child of her own. Just as the world around her seems entirely consumed by madness, bound for hell, she is offered an escape of sorts - but only into another landscape of trials and terrors amidst the unforgiving wilds of northeastern Nigeria, through the forest and beyond; a place where her traumas are met with the blinkered judgement of a society in denial. How do we love in a world that has lost its moorings? How can we comprehend the barbarism of our enemies, and learn forgiveness for atrocities committed in the name of ideology? Edna O'Brien's new novel pierces to the heart of these questions: and the result is her masterpiece.
---
A Single Thread by Tracy Chevalier
Publication Date: 5 September
Price: £14.99
It is 1932, and the losses of the First World War are still keenly felt. Violet Speedwell, mourning for both her fiance and her brother and regarded by society as a `surplus woman' unlikely to marry, resolves to escape her suffocating mother and strike out alone. A new life awaits her in Winchester. Yes, it is one of draughty boarding-houses and sidelong glances at her naked ring finger from younger colleagues; but it is also a life gleaming with independence and opportunity. Violet falls in with the broderers, a disparate group of women charged with embroidering kneelers for the Cathedral, and is soon entwined in their lives and their secrets. As the almost unthinkable threat of a second Great War appears on the horizon Violet collects a few secrets of her own that could just change everything... Warm, vivid and beautifully orchestrated, A Single Thread reveals one of our finest modern writers at the peak of her powers.
---
The End of the World Survivor's Club by Adrian J Walker
Publication Date: 5 September
Price: £8.99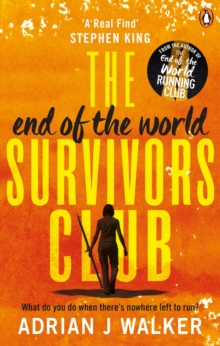 In 'The End of the World Running Club' Edgar Hill ran 550 miles after an apocalypse to try and find his family. He had it easy. This is his wife's story.
Beth Hill has survived the apocalypse with a baby and toddler in tow. And what's more she's done it alone - without her husband's help. He's never been any help. But when disaster strikes and someone steals her kids, she knows what she has to do. The new world might be very different: no government, no law, no infrastructure and a whole lot more ocean than there used to be.
But one thing hasn't changed - the lengths a mother will go to save her family...
---
Talking to Strangers by Malcolm Gladwell
Publication Date: 10 September
Price: £20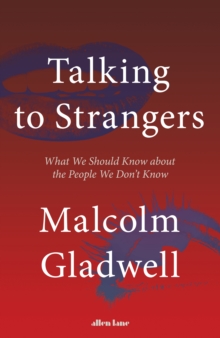 The highly anticipated new book from Malcolm Gladwell, No.1 international bestselling author of The Tipping Point, Blink, Outliers, What the Dog Saw and David and Goliath The routine traffic stop that ends in tragedy. The spy who spends years undetected at the highest levels of the Pentagon. The false conviction of Amanda Knox. Why do we so often get other people wrong? Why is it so hard to detect a lie, read a face or judge a stranger's motives?Through a series of encounters and misunderstandings - from history, psychology and infamous legal cases - Malcolm Gladwell takes us on an intellectual adventure into the darker side of human nature, where strangers are never simple and misreading them can have disastrous consequences. No one challenges our shared assumptions like Malcolm Gladwell. Here he uses stories of deceit and fatal errors to cast doubt on our strategies for dealing with the unknown, inviting us to rethink our thinking in these troubled times.
---
The Testaments by Margaret Atwood
Publication Date: 10 September
Price: £20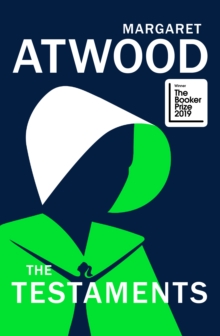 In this brilliant sequel to The Handmaid's Tale, acclaimed author Margaret Atwood answers the questions that have tantalised readers for decades. 
When the van door slammed on Offred's future at the end of The Handmaid's Tale, readers had no way of telling what lay ahead. With The Testaments, the wait is over. Margaret Atwood's sequel picks up the story 15 years after Offred stepped into the unknown, with the explosive testaments of three female narrators from Gilead.
`Dear Readers: Everything you've ever asked me about Gilead and its inner workings is the inspiration for this book. Well, almost everything! The other inspiration is the world we've been living in.' Margaret Atwood
---
Art London by Hettie Judah
Publication Date: 17 September
Price: £15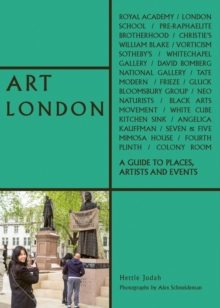 Prodigies, revolutionaries, defiers of the patriarchy; drunks, rebels and impassioned immigrants; queer pioneers, paint-spattered punks and proto-feminists: there have always been artists in London. Some were celebrated in their lifetime, others were out-of-step with the spirit of their age: too radical, too subversive, too modest, too female, too foreign. Art London is more than a guidebook. It will accompany you on a journey through this great city, telling stories, uncovering histories, sharing insights into those who have made, collected and influenced art past and present. Moving neighbourhood by neighbourhood, Art London travels the streets with you, revealing art in museums, galleries and beyond, from palace to pub to studio. Anish Kapoor, Grayson Perry, Mona Hatoum, John Akomfra, Rasheed Araeen, Sunil Gupta, Tracey Emin and Yinka Shonibare were among the artists who agreed to have their portraits taken for this book, while at work in their studios. Alex Schneiderman's exclusive photographs reveal the human element behind contemporary art, while pictures of streetside galleries place London's art scene within an ever-expanding cosmopolitan world. Fascinating, entertaining, full of anecdote and insights, Art London reflects the city itself: energetic, diverse, resilient, occasionally outrageous, and never short of fresh ideas.
---
Red Riding Hood by Beatrix Potter & Helen Oxenbury
Publication Date: 19 September
Price: £12.99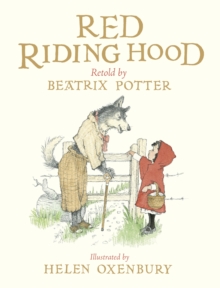 "Once upon a time there was a village child who was so pretty - so pretty as never was seen . . ."So begins Beatrix Potter's retelling of Red Riding Hood.
A darkly delicious adaptation of the classic tale, filled with trademark Potter wit and flourishes, little Red Riding Hood sets off to Granny's house with a very hungry wolf in tow. But nobody saw her pass.
Brilliantly brought to life with artwork by one of the world's greatest illustrators, Helen Oxenbury, this is the perfect gift for Beatrix Potter fans, big and small.
---
Behind Closed Doors by Gary Lineker and Danny Baker
Publication Date: 19 September
Price: £20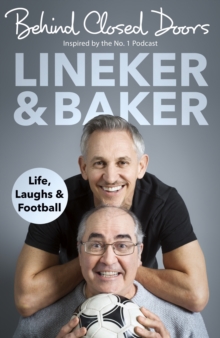 "This book is inspired by the stories Danny and I have shared with each other about what life in football is really like. Not the dull-as-dishwater post-match interviews you sometimes see on TV, but the secrets, the superstitions, the laughs and the personalities at the heart of it all. I've looked back at my playing days, prising open the dressing room door to reveal what actually happens in there, not to mention what happens in the tunnel and on the pitch and - with the appropriate pixellation - in the showers afterwards. Coming at football from the other end of the spectrum, Danny shares stories from a lifetime of following the game as a fan. Both of us reflect, too, from a fair amount of time we've spent broadcasting about it on Match of the Day and BBC Radio 5 Live - 606. From Messi to Millwall, from yellow cards to World Cup trophies (I've never been awarded either of them), from the warm-up to the jangling nerves of match day, you'll find it all here - everything you always wanted to know about football, but didn't realise that you did. Full of new and expanded stories, you'll find out about:* My real life playing for England, Leicester, Everton, Barcelona, Tottenham... and Nagoya Grampus Eight* Danny's adventures blagging his way to Italia '90* The best player I ever played with (and wish I had played with)* The identity of the true GOAT: Messi, Ronaldo, or Graeme Souness?* How you really feel after a motivational speech from Sir Bobby Robson* My greatest superstitions, and Danny's as a fan (not to mention Eileen Drewery's)* The trials of the penalty shoot-out* The pluses and minuses of open top bus parades* What nobody tells you about shirt-swapping* The last few things you didn't know about Leicester's miracle title win* And what it's actually like to share a bath with Paul GascoigneIs that enough for a team talk? Now go out there and enjoy yourself!Inspired by the No.1 podcast Behind Closed Doors" Gary Lineker
---
Wizards of Once: Knock Three Times by Cressida Cowell
Publication Date: 19 September
Price: £12.99
No.1 Bestselling Series from the Blue Peter Award winning author of How To Train Your Dragon.
Enter a land of wizards, warriors, mythical creatures and powerful magic in an exciting new fantasy adventure. Wish and Xar are now outlaws on the run, hunted by Warriors, Wizards and worst of all, by WITCHES ...
Can they find the ingredients for the Spell to Get Rid of Witches before the Kingwitch gets his talons on Magic-that-Works-on-Iron?
Their next Quest is the most terrifying and treacherous of all. ..
And someone is going to betray them ... are you ready to KNOCK THREE TIMES?
---
Before the Coffee Gets Cold by Toshikazu Kawaguchi
Publication Date: 19 September
Price: £8.99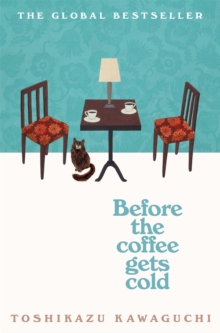 What would you change if you could go back in time?In a small back alley in Tokyo, there is a cafe which has been serving carefully brewed coffee for more than one hundred years. But this coffee shop offers its customers a unique experience: the chance to travel back in time. In Before the Coffee Gets Cold, we meet four visitors, each of whom is hoping to make use of the cafe's time-travelling offer, in order to: confront the man who left them, receive a letter from their husband whose memory has been taken by early onset Alzheimer's, to see their sister one last time, and to meet the daughter they never got the chance to know. But the journey into the past does not come without risks: customers must sit in a particular seat, they cannot leave the cafe, and finally, they must return to the present before the coffee gets cold . . . Toshikazu Kawaguchi's beautiful, moving story - translated from Japanese by Geoffrey Trousselot - explores the age-old question: what would you change if you could travel back in time? More importantly, who would you want to meet, maybe for one last time?
---
The Poetry Pharmacy Returns
Publication Date: 26 September
Price: £12.99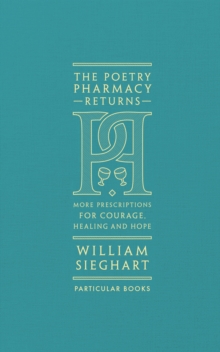 The Poetry Pharmacy is one of the best-selling (and most giftable) poetry anthologies of recent decades. Now, after huge demand for more prescriptions from readers and 'patients' alike, William Sieghart is back. This time, tried-and-true classics from his in-person pharmacies are joined by readers' favourite poems and the new conditions most requested by the public - all accompanied by his trademark meditations (warm, witty and understanding, with just a twist of the challenging) on the 58 spiritual ailments he seeks to cure. From ageing bodies and existential crises to long-distance relationships and embracing your slovenliness, The Poetry Pharmacy Returns caters to all-new conditions while drilling further down into the universals: this time, the challenges of family life, and of living as a person among others, receive a much closer look. Perfect for the treasured friends, barely tolerated siblings, beloved aunts and revered grandparents in your life.
---
Who Dares Wins: Britain, 1979-1982 by Dominic Sandbrook
Publication Date: 26 September
Price: £30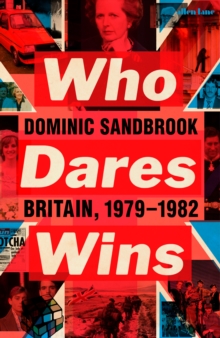 The acclaimed historian of modern Britain, Dominic Sandbrook, tells the story of the early 1980s: the most dramatic, colourful and controversial years in our recent history. Margaret Thatcher had come to power in 1979 with a daring plan to reverse Britain's decline into shabbiness and chaos. But as factories closed their doors, dole queues lengthened and the inner cities exploded in flames, would her radical medicine rescue the Sick Man of Europe - or kill it off?Vivid, surprising and gloriously entertaining, Dominic Sandbrook's new book recreates the decisive turning point in Britain's recent story. For some people this was an age of unparalleled opportunity, the heyday of computers and credit cards, snooker, Sloane Rangers and Spandau Ballet. Yet for others it was an era of shocking bitterness, as industries collapsed, working-class communities buckled and the Labour Party tore itself apart. And when Argentine forces seized the Falkland Islands, it seemed the final humiliation for a wounded, unhappy country, its fortunes now standing on a knife-edge. Here are the early 1980s in all their gaudy glory. This is the story of Tony Benn, Ian Botham and Princess Diana; Joy Division, Chariots of Fire, the Austin Metro and Juliet Bravo; wine bars, Cruise missiles, the ZX Spectrum and the battle for the Falklands. And towering above them all, the most divisive Prime Minister of modern times - the Iron Lady.
---
Bosch! How to Live Vegan by Henry Firth & Ian Theasby
Publication Date: 3 October
Price: £9.99
BOSH!, the pioneers of simple, easy and delicious plant-based cooking, are here to make a sustainable and ethical lifestyle accessible to everyone. BOSH! How to Live Vegan will help you make a few positive changes that will have a huge impact on the world around you. It covers all aspects of vegan living, everything from food to toiletries to travel. Should you be eating avocados? Is it still ok to wear an old leather belt? What do you tell your friends when they offer you a glass of non-vegan wine? Henry and Ian will answer these questions and more in this fully-comprehensive guide to the how and the why of a plant-based lifestyle. Henry and Ian answer all the questions and more, with easy tips and simple hacks to help you live a more sustainable life. Whether you're already vegan or just about to start on your vegan journey, this is all the inspiration you need.
---
Man on Ice by Humphrey Hawksley
Publication Date: 3 October
Price: £8.99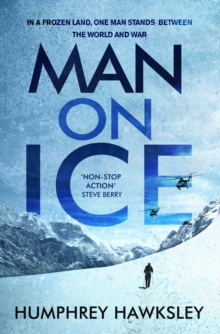 Special agent Captain Rake Ozenna watches as a fleet of Russian military helicopters heads straight for his home, a remote Alaskan island with a population of just eighty.
What he doesn't know yet is why.
Russia is playing a dangerous political game.
In a daring act of provocation, it reclaims the American island as its own. Caught in the crosshairs of sabre-rattling big powers, Rake is determined to save his people and his island, even if it costs him his life.
---
Who Am I, Again? by Lenny Henry
Publication Date: 3 October
Price: £20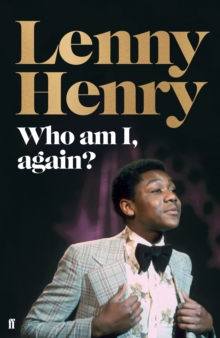 In 1975, a gangly black 16-year-old from Dudley, decked out in floppy bow tie and Frank Spencer beret, appeared on our TV screens for the first time. So began the transformation from apprentice factory worker to future national treasure of Sir Lenny Henry. In his long-awaited autobiography, Lenny tells the extraordinary story of his early years and sudden rise to fame. Born soon after his Jamaican parents had arrived in the Midlands, Lenny was raised as one of seven siblings in a boisterous, hilarious, complicated working household, and sent out into the world with his mum's mantra of 'H'integration! H'integration! H'integration!' echoing in his ears. A natural ability to make people laugh came in handy. At school it helped subdue the daily racist bullying. In the park, it led to lifelong friendships and occasional snogs. Soon, it would put him on stage at working men's clubs and Black Country discotheques. And then an invitation to audition for ITVs New Faces would change his life for ever. But those first years of show business, in a 1970s Britain of questionable variety shows, endless seaside summer seasons, casual chauvinism and blatant racism, were a bewildering experience for a lone black teenager. At every stage, he wondered: 'Am I good enough? Is this what they want? Who am I, again?'Riotous, warm-hearted and revealing, and told with Lenny's trademark energy - expect recipes, comic strips, and tips for aspiring comedians - Who Am I, Again? is the heart-breakingly honest and inspirational coming-of-age story of a man who holds a very special place in British hearts.
---
Letters from Tove by Tove Jansson
Publication date: 3 October
Price: £20
"I find myself talking to you about all the great joys, all the agonies, all my thoughts..." - Letter to Eva Konikova, 1946 Out of the thousands of letters Tove Jansson wrote a cache remains that she addressed to her family, her dearest confidantes, and her lovers, male and female. Into these she spilled her innermost thoughts, defended her ideals and revealed her heart. To read these letters is both an act of startling intimacy and a rare privilege. Penned with grace and humour, Letters from Tove offers an almost seamless commentary on Tove Jansson's life as it unfolds within Helsinki's bohemian circles and her island home. Spanning fifty years between her art studies and the height of Moomin fame, we share with her the bleakness of war; the hopes for love that were dashed and renewed, and her determined attempts to establish herself as an artist. Vivid, inspiring and shining with integrity, Letters from Tove shows precisely how an aspiring and courageous young artist can evolve into a very great one.
---
The Benefit of Hindsight by Susan Hill
Publication Date: 3 October
Price: £18.99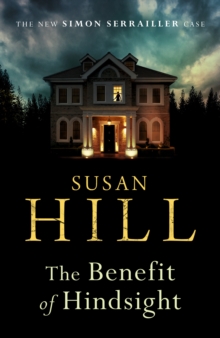 In this, the tenth Simon Serrailler crime novel, Simon must engage with his own demons as Lafferton struggles to cope with a series of crimes that threaten the sanctity of hearth and home. On the face of it DC Simon Serrailler has had time to recuperate after the violent incident that cost him his arm, and nearly his life. He is back in harness at Lafferton CID, but is spending his spare time high up in the cathedral roof, making drawings of the medieval angels which are being restored. Lafferton is going through a quiet patch, so far as crime is concerned, until one rainy night two local men open their front door to a couple seeking shelter. A serious error of judgement in the investigation puts Simon's reputation on the line and calls into question how full his recovery has really been. In her new role as a private GP, Simon's sister Cat's medical and counselling skills are tested by terrible and unexpected events at the homes of two very different Lafferton women. Simon and Cat's unreliable father, Richard, has returned to live nearby, in a luxury apartment for the well-heeled over 60s. He's soon up to his usual tricks. In this, the tenth Simon Serrailler crime novel, Simon must battle his own demons as Lafferton struggles to cope with a series of crimes that threaten the very sanctity of hearth and home.
---
Waters of the World by Sarah Dry
Publication Date: 10 October
Price: £25
How did we come to see the earth as having a global climate? What role do the complex interactions of ice, ocean and atmosphere play in sustaining life on planet earth? And who are the scientists who figured all these intricate processes out?Waters of the World is a tour through 150 years of the history of a significant but underappreciated idea: that the Earth has a global climate system made up of interconnected parts, constantly changing on all scales of both time and space. A prerequisite for the discovery of global warming and climate change, this idea was forged by scientists studying water in its myriad forms. This is their story. Linking the history of the planet with the lives of those who studied it, Sarah Dry follows the remarkable scientists who ascended volcanic peaks to peer through an atmosphere's worth of water vapour, cored mile-thick ice sheets to uncover the Earth's ancient climate history, and flew inside storm clouds to understand how small changes in energy can produce both massive storms and the general circulation of the Earth's atmosphere. Each toiled on his or her own corner of the planetary puzzle. Gradually, their cumulative discoveries coalesced into a unified working theory of our planet's climate. We now call this field climate science, and in recent years it has provoked great passions, anxieties, and warnings. But no less than the object of its study, the science of water and climate is - and always has been - evolving. By revealing the complexity of this history, Waters of the World delivers a better understanding of our planet's climate at a time when we need it the most.
---
Big Sister, Little Sister, Red Sister by Jung Chang
Publication Date: 17 October
Price: £25
They were the most famous sisters in China. As the country battled through a hundred years of wars, revolutions and seismic transformations, the three Soong sisters from Shanghai were at the centre of power, and each of them left an indelible mark on history. Red Sister, Ching-ling, married the `Father of China', Sun Yat-sen, and rose to be Mao's vice-chair. Little Sister, May-ling, became Madame Chiang Kai-shek, first lady of pre-Communist Nationalist China and a major political figure in her own right. Big Sister, Ei-ling, became Chiang's unofficial main adviser - and made herself one of China's richest women. All three sisters enjoyed tremendous privilege and glory, but also endured constant mortal danger. They showed great courage and experienced passionate love, as well as despair and heartbreak. They remained close emotionally, even when they embraced opposing political camps and Ching-ling dedicated herself to destroying her two sisters' worlds. Big Sister, Little Sister, Red Sister is a gripping story of love, war, intrigue, bravery, glamour and betrayal, which takes us on a sweeping journey from Canton to Hawaii to New York, from exiles' quarters in Japan and Berlin to secret meeting rooms in Moscow, and from the compounds of the Communist elite in Beijing to the corridors of power in democratic Taiwan. In a group biography that is by turns intimate and epic, Jung Chang reveals the lives of three extraordinary women who helped shape twentieth-century China.
---
Please Stop Touching Me and other Haikus by Cats
Publication date: 17 October
Price: £9.99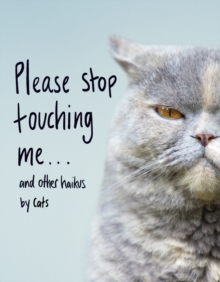 From the author of What I Lick Before Your Face comes this hilarious companion, Please Stop Touching Me ... and Other Haikus by Cats.
Jamie Coleman returns with this brilliant collection of feline flights of fancy.
His hilarious haikus take us inside the minds of our most popular pets revealing their inner-most secrets, their disdain for their owners and the poetry that is common to all cats.
Featuring over 50 haikus complete with glorious images, this is a hysterical gift for cat lovers, cat haters, and poetry enthusiasts alike.
---
All You Need is Love by Emma Chichester Clark
Publication Date: 31 October
Price: £11.99
Plum loves everyone. She loves her mummy and daddy and she especially loves her best friends, Rocket, Esther, Bean and Jakey.
Her favourite part of the day is when she chases her best friends around the park. But when new dogs try to join in, Plum isn't so sure. Do they really need new friends?
Especially ones as big as Otto, as old as Bounder, or as tiny as Milly?
In this heartwarming tale, Plum learns what it really means to be a friend and how much fun new ones can be - especially when you give them a chance.
---
She Speaks by Yvette Cooper
Publication Date: 7 November
Price: £10.99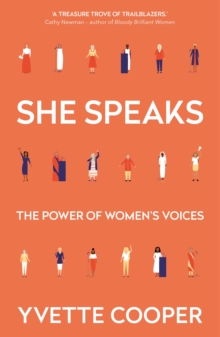 Looking at the greatest speeches of all time, you'd be forgiven for thinking that Elizabeth I and Boudica were about the only women to have dipped a toe into the pool of public oratory. But the truth is very different - countless brave and bold women have used their voices to inspire change, transform lives and radically alter history. In this timely and personal anthology, Yvette Cooper MP tells the story of 30 inspirational speeches given by women. From Boudica to Margaret Thatcher and from Malala to gun-control activist Emma Gonzalez, each speech will be reproduced in full and introduced by Yvette. This is not only a much-needed celebration of women's speeches throughout history, but also proof that powerful and persuasive oratory can be decidedly female.