If you would like to pre-order any of these forthcoming titles, please send us a message.
A Spy Named Orphan by Roland Philipps
Publication Date: 21 February
Price: £9.99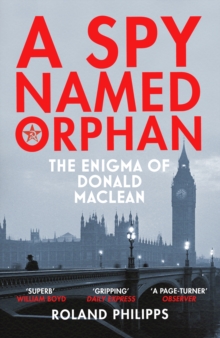 Donald Maclean was a star diplomat, an establishment insider and a keeper of some of the West's greatest secrets. He was also a Russian spy... Codenamed `Orphan' by his Russian recruiter, Maclean was Britain's most gifted traitor. But as he leaked huge amounts of top-secret intelligence, an international code-breaking operation was rapidly closing in on him. Moments before he was unmasked, Maclean escaped to Moscow. Drawing on a wealth of previously classified material, A Spy Named Orphan now tells this story for the first time in full, revealing the character and devastating impact of perhaps the most dangerous Soviet agent of the twentieth century.
---
The Four Horsemen with a foreword by Stephen Fry
Publication Date: 21 February
Price: £9.99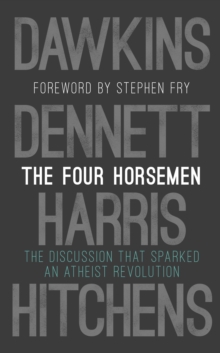 Known as the `four horsemen' of New Atheism, the four big thinkers - Richard Dawkins, Sam Harris, Daniel C Dennett and Christopher Hitchins - of the twenty-first century met only once. Their electrifying examination of ideas on this remarkable occasion was intense and wide-ranging. Everything that was said as they agreed and disagreed with one another, interrogated ideas and exchanged insights - about religion and atheism, science and sense - speaks with urgency to our present age. Questions they asked of each other included: `Is it ever possible to win a war of ideas? Is spirituality the preserve of the religious? Are there any truths you would rather not know? Would you want to see the end of faith?' The dialogue was recorded, and is now transcribed and presented here with new introductions from the surviving three horsemen. With a sparkling introduction from Stephen Fry, it makes essential reading for all their admirers and for anyone interested in exploring the tensions between faith and reason.
---
The Secretary by Renne Knight
Publication Date: 21 February
Price: £12.99
Look around you. Who holds the most power in the room? Is it the one who speaks loudest, who looks the part, who has the most money, who commands the most respect?Or perhaps it's someone like Christine Butcher: a meek, overlooked figure, who silently bears witness as information is shared and secrets are whispered. Someone who quietly, perhaps even unwittingly, gathers together knowledge of the people she's there to serve - the ones who don't notice her, the ones who consider themselves to be important.There's a fine line between loyalty and obsession.
And when someone like Christine Butcher is pushed to her limit, she might just become the most dangerous person in the room . . .
The eagerly anticipated new thriller from the No.1 bestselling author of Disclaimer.
---
State of Play by Michael Calvin
Publication Date: 21 February
Price: £9.99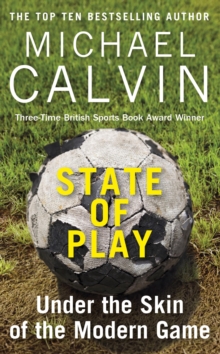 Award-winning author of The Nowhere Men, Living on the Volcano and No Hunger in Paradise returns with his magnum opus on the state of modern footballFirst he revealed the extraordinary lives of football scouts in The Nowhere Men. Next he unearthed the pressures on football managers in Living on the Volcano. Then he chronicled the hardships of young players striving to make it in No Hunger in Paradise. Now in State of Play, in what marks the pinnacle of a career investigating the human stories of football, award-winning writer Michael Calvin turns his eye to the biggest story of all - the game itself. From mental health to money, concussion to Champions league, fan-owners to oligarchs, women's football to world cups, Calvin gets under the skin of the beautiful game, and reveals why it is truly the game of our lives. Based on hundreds of hours of interviews with leading figures around the world, from Arsene Wenger to Steven Gerrard, Calvin reveals the winners, the losers, the politics, the pleasure, the hope, and the despair of the world's most popular sport.
---
F is for Feminism: An Alphabet Book of Empowerment
Publication Date: 28 February
Price: £6.99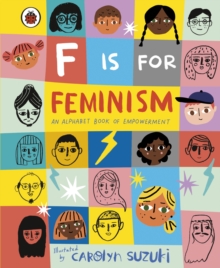 This bright and bold dictionary of twenty-six thought-provoking words from A-Z is perfect for equipping girls and boys with the words they need to empower themselves. Including:Activism: trying to change something important by making your voice heardBrainpower: your ability to come up with brilliant ideasCompassion: caring about other people's sufferingDiversity: including all kinds of different peopleEquality: when everyone is treated in the same way Feminism: fighting for equality between girls, boys and everyoneWith bright and inclusive artwork from illustrator Carolyn Suzuki, F is for Feminism is a great conversation starter, and will inspire and motivate activists of all ages.
---
White Houses by Amy Bloom
Publication date: 7 March
Price: £8.99
In 1933, President Franklin and Eleanor Roosevelt took up residence in the White House. With them went the celebrated journalist Lorena Hickok - Hick to friends - a straight-talking reporter from South Dakota, whose passionate relationship with the idealistic, patrician First Lady would shape the rest of their lives.
Told by the indomitable Hick, White Houses is the story of Eleanor and Hick's hidden love, and of Hick's unlikely journey from her dirt-poor childhood to the centre of privilege and power.
Filled with fascinating back-room politics, the secrets and scandals of the era, and exploring the potency of enduring love, it is an imaginative tour-de-force from a writer of extraordinary and exuberant talent.
---
The Man who was Saturday by Patrick Bishop
Publication Date: 7 March
Price: £20
Soldier, Escaper, Spymaster, Politician - Airey Neave was assassinated in the House of Commons car park in 1979. Forty years after his death, Patrick Bishop's lively, action-packed biography examines the life, heroic war and death of one of Britain's most remarkable 20th century figures. Airey Neave was one of the most extraordinary figures of his generation. Taken prisoner during WW2, he was the first British officer to escape from Colditz and using the code name `Saturday' became a key figure in the IS9 escape and evasion organisation which spirited hundreds of Allied airmen and soldiers out of Occupied Europe. A lawyer by training, he served the indictments on the Nazi leaders at the Nuremburg war trials. An ardent Cold War warrior, he was mixed up in several of the great spy scandals of the period. Most people might consider these achievements enough for a single career, but he went on to become the man who made Margaret Thatcher, mounting a brilliantly manipulative campaign in the 1975 Tory leadership to bring her to power. And yet his death is as fascinating as his remarkable life. On Friday, 30 March 1979, a bomb planted beneath his car exploded while he was driving up the ramp of the House of Commons underground car park, killing him instantly. The murder was claimed by the breakaway Irish Republican group, the INLA. His killers have never been identified. Patrick Bishop's new book, published to mark the 40th anniversary of his death, is a lively and concise biography of this remarkable man. It answers the question of who killed him and why their identities have been hidden for so long and is written with the support of the Neave family.
---
The Moth Presents: Occasional Magic
Publication Date: 14 March
Price: £12.99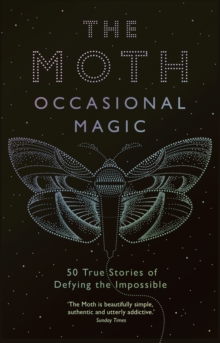 Before television and radio, people would gather on porches, on the steps outside their homes, and tell stories. Their bewitched listeners would sit and listen long into the night as moths flitted around overhead. Storytelling phenomenon The Moth recaptures this lost each week in cities across America, Britain, Australia and beyond, playing to packed crowds at sold-out live events. Occasional Magic is a selection of 50 of the finest Moth stories from recent shows, from storytellers who found the courage to face their deepest fears. The stories feature voices familiar and new. Alongside Neil Gaiman, Adam Gopnik, Andrew Solomon, Rosanne Cash, and Cristina Lamb, there are stories from around the world describing moments of strength, passion, courage and humour - and when a little magic happened. In finest Moth tradition, Occasional Magic encourages us all to be more open, vulnerable and alive.
---
Pinch of Nom: 100 Slimming, Homestyle Recipes
Publication Date: 21 March
Price: £20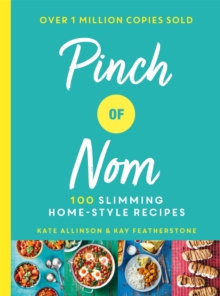 Get set for the first cookbook from the founders of the UK's most visited food blog. Sharing delicious home-style recipes with a hugely engaged online community, pinchofnom.com has helped millions of people to cook well and lose weight. The Pinch of Nom cookbook can help novice and experienced home-cooks enjoy exciting, flavourful and satisfying meals - all of which are compatible with the principles of the UK's most popular diet programmes. There are 100 incredible recipes in the book, 33 of which are vegetarian. Each recipe has been tried and tested by twenty Pinch of Nom community members to ensure it is healthy, full of flavour and incredibly easy to make. Whether it's Cumberland Pie, Mediterranean Chicken Orzo, Mexican Chilli Beef or Chicken Balti, this food is so good you'll never guess the calorie count. The recipes are labelled with helpful icons to guide you towards the ones that suit you best - whether you're looking for something veggie, fancy a fakeaway, want to feed a family of four or have limited time to spare. Kate Allinson and Kay Featherstone owned a restaurant together in The Wirral, where Kate was head chef. Together they created the Pinch of Nom blog with the aim of teaching people how to cook. They began sharing healthy, slimming recipes and today Pinch of Nom is the UK's most visited food blog with an active and engaged online community of over 1.5 million followers. Showing that dieting should never be a barrier to good food, Pinch of Nom is the go-to home cookbook for mouthwatering meals that tick all the boxes.
---
Spring by Ali Smith
Publication Date: 28 March
Price: £16.99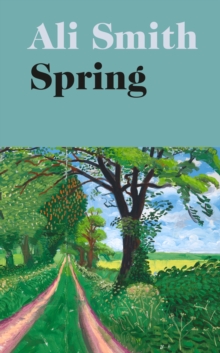 From the bestselling author of Autumn and Winter, as well as the Baileys Prize-winning How to be both, comes the next installment in the remarkable, once-in-a-generation masterpiece, the Seasonal Quartet
What unites Katherine Mansfield, Charlie Chaplin, Shakespeare, Rilke, Beethoven, Brexit, the present, the past, the north, the south, the east, the west, a man mourning lost times, a woman trapped in modern times?
Spring. The great connective.
With an eye to the migrancy of story over time, and riffing on Pericles, one of Shakespeare's most resistant and rollicking works, Ali Smith tells the impossible tale of an impossible time. In a time of walls and lockdown Smith opens the door. The time we're living in is changing nature. Will it change the nature of story?
Hope springs eternal.