The Death of Francis Bacon by Max Porter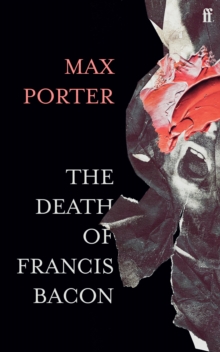 A bold and brilliant short work by the author of Grief is the Thing with Feathers and Lanny.
Madrid.
Unfinished.
Man Dying.
A great painter lies on his deathbed.
Max Porter translates into seven extraordinary written pictures the explosive final workings of the artist's mind.
---
Mrs Mohr Goes Missing by Maryla Szymiczkowa and Antonia Lloyd-Jones
Cracow, 1893. Desperate to relieve her boredom and improve her social standing, Zofia Turbotynska decides to organise a charity raffle. In a bid to recruit the patronage of elderly aristocratic ladies, she visits Helcel House, a retirement home run by nuns. But when two of the residents are found dead, Zofia discovers that her real talents lie in solving mysteries. Inspired by Agatha Christie and filled with period character and zesty charm, series opener Mrs Mohr Goes Missing vividly recreates life in turn-of-the-century Poland, confronting a range of issues from class prejudice to women's rights, and proves that everyone is capable of finding their passion in life, however unlikely that passion may seem.
---
The Glass House by Eve Chase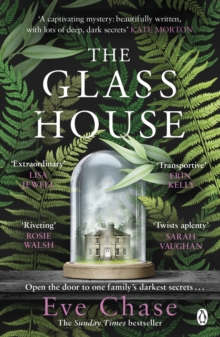 When the Harrington family discovers an abandoned baby deep in the woods, they decide to keep her a secret and raise her as their own.
But within days a body is found in the grounds of their house and their perfect new family implodes.
Years later, Sylvie, seeking answers to nagging questions about her life, is drawn into the wild beautiful woods where nothing is quite what it seems.
Will she unearth the truth?
And dare she reveal it?
---
The Push by Ashley Audrain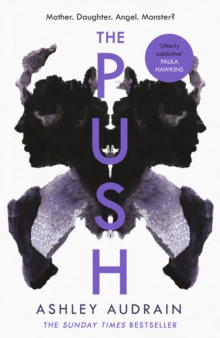 What if your experience of motherhood was nothing like what you hoped for - but everything you always feared? 'The women in this family, we're different . . .' The arrival of baby Violet was meant to be the happiest day of my life. A fresh start. But as soon as I held her in my arms, I knew something wasn't right. I have always known that the women in my family weren't meant to be mothers. My husband Fox says I'm imagining it, but she's different with me. Something feels very wrong. Is it her? Or is it me? Is she the monster? Or am I? The Push is an addictive, gripping and compulsive read asking what happens when women are not believed - and challenging everything we think we know about motherhood.
---
Dearly by Margaret Atwood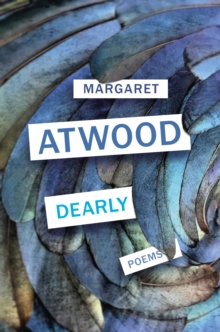 The collection of a lifetime from the bestselling novelist, poet -- and cultural phenomenon Before she became one of the world's most important and loved novelists, Margaret Atwood was a poet. Dearly is her first collection in over a decade. It brings together many of her most recognisable and celebrated themes, but distilled -- from minutely perfect descriptions of the natural world to startlingly witty encounters with aliens, from pressing political issues to myth and legend. By turns moving, playful and wise, the poems gathered in Dearly are about absences and endings, ageing and retrospection, but also about gifts and renewals. They explore bodies and minds in flux, as well as the everyday objects and rituals that embed us in the present. Werewolves, sirens and dreams make their appearance, as do various forms of animal life and fragments of our damaged environment. Dearly is a pure Atwood delight, and long-term readers and new fans alike will treasure its insight, empathy and humour.
---
The Searcher by Tana French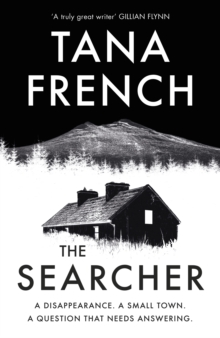 Cal Hooper thought a fixer-upper in a remote Irish village would be the perfect escape. After twenty-five years in the Chicago police force, and a bruising divorce, he just wants to build a new life in a pretty spot with a good pub where nothing much happens. But then a local kid comes looking for his help. His brother has gone missing, and no one, least of all the police, seems to care. Cal wants nothing to do with any kind of investigation, but somehow he can't make himself walk away. Soon Cal will discover that even in the most idyllic small town, secrets lie hidden, people aren't always what they seem, and trouble can come calling at his door. Our greatest living mystery writer weaves a masterful tale of breath-taking beauty and suspense, asking how we decide what's right and wrong in a world where neither is simple, and what we risk if we fail.
---
Troy by Stephen Fry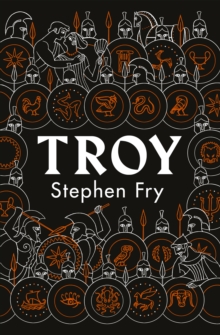 Troy. The most marvellous kingdom in all the world. The Jewel of the Aegean. Glittering Ilion, the city that rose and fell not once but twice . . .'The story of Troy speaks to all of us - the kidnapping of Helen, a queen celebrated for her beauty, sees the Greeks launch a thousand ships against that great city, to which they will lay siege for ten whole and very bloody years. It is Zeus, the king of the gods, who triggers war when he asks the Trojan prince Paris to judge the fairest goddess of them all. Aphrodite bribes Paris with the heart of Helen, wife of King Menelaus of the Greeks, and naturally, nature takes its course. It is a terrible, brutal war with casualties on all sides. The Greeks cannot defeat the Trojans - since Achilles, the Greek's boldest warrior, is consumed with jealousy over an ally's choice of lover, the Trojan slave Briseis, and will not fight . . . The stage is set for the oldest and greatest story ever told, where monstrous passions meet the highest ideals and the lowest cunning. In Troy you will find heroism and hatred, love and loss, revenge and regret, desire and despair. It is these human passions, written bloodily in the sands of a distant shore, that still speak to us today.
---
The Fire of Joy by Clive James
Clive James read, learned and recited poetry aloud for most of his life. In this book, completed before just before his death, he offers a selection of his favourite poems and a personal commentary on each. In the last months of his life, his vision impaired by surgery and unable to read, Clive James explored the treasure-house of his mind: the poems he knew best, so good that he didn't just remember them, he found them impossible to forget. The Fire of Joy is the record of this final journey of recollection and celebration. Enthralled by poetry all his life, James knew hundreds of poems by heart. In offering this selection of his favourites, a succession of poems from the sixteenth century to the present, his aim is to inspire you to discover and to learn, and perhaps even to speak poetry aloud. In his highly personal anthology, James offers a commentary on each of the eighty or so poems: sometimes a historical or critical note on the poem or its author, sometimes a technical point about the poem's construction from someone who was himself a poet, sometimes a personal anecdote about the role the poem played in his own life. Whether you're familiar with a poem or not - whether you're familiar with poetry in general or not - these chatty, unpretentious, often tender mini-essays convey the joy of James's enthusiasm and the benefit of his knowledge. His urgent wish was to share with a new generation what he himself had loved. This is a book to be read cover to cover or dipped into: either way it generously opens up a world for our delight.
---
You and Me by Nicola Rayner
This is not a love story...
Watching sunrises together should have been romantic. But you were always inside with your wife, and I sat in your garden, in the shadows. I thought you'd never know how I felt about you. Until one night, I witnessed a terrible crime. I wanted it to bring us closer together.
But now the secrets are tumbling out.
And they could tear everything apart...
A breath-taking suspense full of twists and turns - if you think you know how this ends, think again...
---
A Single Thready by Tracy Chevalier
Penelope Lively Violet is 38.
The First World War took everything from her. Her brother, her fiance - and her future. She is now considered a 'surplus woman'.
But Violet is also fiercely independent and determined. Escaping her suffocating mother, she moves to Winchester to start a new life -a change that will require courage, resilience and acts of quiet rebellion.
And when whispers of another world war surface, she must live with a secret that could change everything...
---
Trio by William Boyd
A producer. A novelist. An actress. It is summer in 1968, the year of the assassinations of Martin Luther King and Robert Kennedy. There are riots in Paris and the Vietnam War is out of control. While the world is reeling our three characters are involved in making a Swingin' Sixties movie in sunny Brighton. All are leading secret lives. Elfrida is drowning her writer's block in vodka; Talbot, coping with the daily dysfunction of making a film, is hiding something in a secret apartment; and the glamorous Anny is wondering why the CIA is suddenly so interested in her. But the show must go on and, as it does, the trio's private worlds begin to take over their public ones. Pressures build inexorably - someone's going to crack. Or maybe they all will. From one of Britain's best loved writers comes an exhilarating, tender novel that asks the vital questions: what makes life worth living? And what do you do if you find it isn't?
---
Inside Story by Martin Amis
This novel had its birth in a death - that of the author's closest friend, Christopher Hitchens. We also encounter the vibrant characters who have helped define Martin Amis, from his father Kingsley, to his hero Saul Bellow, from Philip Larkin to Iris Murdoch and Elizabeth Jane Howard, and to the person who captivated his twenties, the alluringly amoral Phoebe Phelps. What begins as a thrilling tale of romantic entanglements, family and friendship, evolves into a tender, witty exploration of the hardest questions: how to live, how to grieve, and how to die? In his search for answers, Amis surveys the great horrors of the twentieth century, and the still unfolding impact of the 9/11 attacks on the twenty-first - and shares all he has learned on how to write. The result is one of Amis' greatest achievements: a love letter to life that is at once exuberant, meditative, heartbreaking and ebullient, to be savoured and cherished for many years to come.
---
Burnt Sugar by Avni Doshi
In her youth, Tara was wild. She abandoned her arranged marriage to join an ashram, took a hapless artist for a lover, rebelled against every social expectation of a good Indian woman - all with her young child in tow. Years on, she is an old woman with a fading memory, mixing up her maid's wages and leaving the gas on all night, and her grown-up daughter is faced with the task of caring for a mother who never seemed to care for her.
This is a poisoned love story. But not between lovers - between mother and daughter. Sharp as a blade and laced with caustic wit, Burnt Sugar gradually untangles the knot of memory and myth that bind two women together, revealing the truth that lies beneath.
---
Stone Cold Trouble by Amer Anwar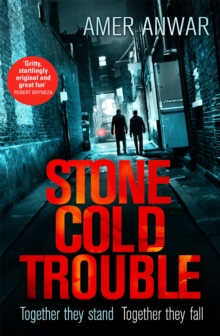 Set in the heart of West London's Asian community, this is the latest instalment in the unmissable Zaq & Jags series from local author Amer Anwar. . . . Trying - and failing - to keep his head down and to stay out of trouble, ex-con Zaq Khan agrees to help his best friend, Jags, recover a family heirloom, currently in the possession of a wealthy businessman. But when Zaq's brother is viciously assaulted, Zaq is left wondering whether someone from his own past is out to get revenge. Wanting answers and retribution, Zaq and Jags set out to track down those responsible. Meanwhile, their dealings with the businessman take a turn for the worse and Zaq and Jags find themselves suspected of murder. It'll take both brains and brawn to get themselves out of trouble and, no matter what happens, the results will likely be deadly. The only question is, whether it will prove deadly for them, or for someone else
---
Troubled Blood by Robert Galbraith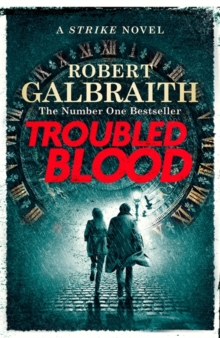 Private Detective Cormoran Strike is visiting his family in Cornwall when he is approached by a woman asking for help finding her mother, Margot Bamborough - who went missing in mysterious circumstances in 1974. Strike has never tackled a cold case before, let alone one forty years old. But despite the slim chance of success, he is intrigued and takes it on; adding to the long list of cases that he and his partner in the agency, Robin Ellacott, are currently working on. And Robin herself is also juggling a messy divorce and unwanted male attention, as well as battling her own feelings about Strike. As Strike and Robin investigate Margot's disappearance, they come up against a fiendishly complex case with leads that include tarot cards, a psychopathic serial killer and witnesses who cannot all be trusted. And they learn that even cases decades old can prove to be deadly . . . A breathtaking, labyrinthine epic, Troubled Blood is the fifth Strike and Robin novel and the most gripping and satisfying yet.
---
The Forward Book of Poetry 2021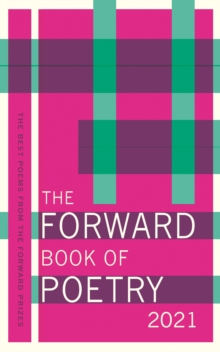 The annual Forward Book of Poetry brings news from the frontlines of the contemporary poetry boom.
The judges of the Forward Prizes, described by the Daily Telegraph as 'the most coveted awards in British poetry', have chosen the best work from the year's UK crop of new collections and literary journals.
Their selection combines fresh voices with familiar names, making the book essential reading for seasoned poetry enthusiasts and new readers alike.
---
The Thursday Murder Club by Richard Osman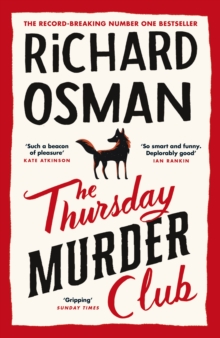 In a peaceful retirement village, four unlikely friends meet up once a week to investigate unsolved murders.
But when a brutal killing takes place on their very doorstep, the Thursday Murder Club find themselves in the middle of their first live case.
Elizabeth, Joyce, Ibrahim and Ron might be pushing eighty but they still have a few tricks up their sleeves.
Can our unorthodox but brilliant gang catch the killer before it's too late?
---
Us Three by Ruth Jones
Meet Lana, Judith and Catrin. Best friends since primary school when they swore an oath on a Curly Wurly wrapper that they would always be there for each other, come what may. After the trip of a lifetime, the three girls are closer than ever. But an unexpected turn of events shakes the foundation of their friendship to its core, leaving their future in doubt - there's simply too much to forgive, let alone forget. An innocent childhood promise they once made now seems impossible to keep . . . Packed with all the heart and empathy that made Ruth's name as a screenwriter and now author, Us Three is a funny, moving and uplifting novel about life's complications, the power of friendship and how it defines us all. Prepare to meet characters you'll feel you've known all your life - prepare to meet Us Three.
---
The Lying Life of Adults by Elena Ferrante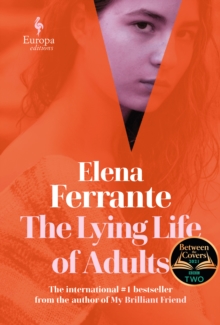 Giovanna's pretty face has changed: it's turning into the face of an ugly, spiteful adolescent. But is she seeing things as they really are? Into which mirror must she look to find herself and save herself? She is searching for a new face in two kindred cities that fear and detest one another: the Naples of the heights, which assumes a mask of refinement, and the Naples of the depths, which professes to be a place of excess and vulgarity. She moves between these two cities, disoriented by the fact that, whether high or low, the city seems to offer no answer and no escape. Elena Ferrante is unsurpassed in her ability to draw readers into her books from the very first page and she proves this again with The Lying Life of Adults, pulling us into what the Italian trade magazine Il libraio described as 'not a mere story but an entire world.' The millions of readers who found themselves addicted to My Brilliant Friend and the Neapolitan quartet will find that this new novel has the same addictive, do-not-disturb-I'm-reading qualities.
---
The Second Life of Inspector Canessa by Roberto Perrone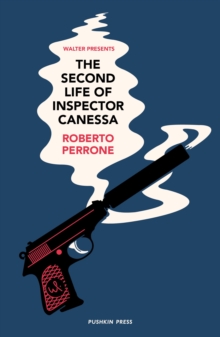 Annibale Canessa was a legend: the most notorious cop during Italy's brutal Years of Lead, he hunted down terrorist suspects with unmatched ferocity. But then the fighting stopped, and suddenly Canessa was a soldier without a war. 30 years later and he's settled into a life of calm by the sea - until some shattering news pulls him back in. His estranged brother has been found dead; lying beside him, the body of an ex-terrorist, a man Canessa himself caught. Returning to Milan, Canessa finds the rules of the game have changed: alliances have shifted and brute force won't cut it anymore. Trusting no-one, he launches an investigation into dense networks of corruption that will bring him right back to his own past.
---
Those who are Loved by Victoria Hislop
After decades of political uncertainty, Greece is polarised between Right- and Left-wing views when the Germans invade. Fifteen-year-old Themis comes from a family divided by these political differences. The Nazi occupation deepens the fault-lines between those she loves just as it reduces Greece to destitution. She watches friends die in the ensuing famine and is moved to commit acts of resistance. In the civil war that follows the end of the occupation, Themis joins the Communist army, where she experiences the extremes of love and hatred and the paradoxes presented by a war in which Greek fights Greek. Eventually imprisoned on the infamous islands of exile, Makronisos and then Trikeri, Themis encounters another prisoner whose life will entwine with her own in ways neither can foresee. And finds she must weigh her principles against her desire to escape and live. As she looks back on her life, Themis realises how tightly the personal and political can become entangled. While some wounds heal, others deepen.
---
Summer by Ali Smith
The unmissable finale to Ali Smith's dazzling literary tour de force: the Seasonal quartet concludes in 2020 with Summer
In the present, Sacha knows the world's in trouble. Her brother Robert just is trouble. Their mother and father are having trouble. Meanwhile the world's in meltdown - and the real meltdown hasn't even started yet. In the past, a lovely summer. A different brother and sister know they're living on borrowed time.
This is a story about people on the brink of change. They're family, but they think they're strangers. So: where does family begin? And what do people who think they've got nothing in common have in common?Summer.
---
The Second Sleep by Robert Harris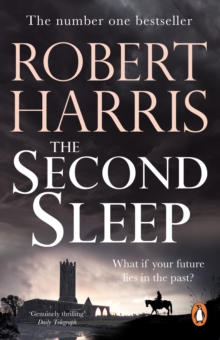 Dusk is gathering as a young priest, Christopher Fairfax, rides across a silent land. It's a crime to be out after dark, and Fairfax knows he must arrive at his destination - a remote village in the wilds of Exmoor - before night falls and curfew is imposed. He's lost and he's becoming anxious as he slowly picks his way across a countryside strewn with the ancient artefacts of a civilisation that seems to have ended in cataclysm.
What Fairfax cannot know is that, in the days and weeks to come, everything he believes in will be tested to destruction, as he uncovers a secret that is as dangerous as it is terrifying ..
---
The Beekeeper of Aleppo by Christy Lafteri
Nuri is a beekeeper; his wife, Afra, an artist. They live a simple life, rich in family and friends, in the beautiful Syrian city of Aleppo - until the unthinkable happens.
When all they care for is destroyed by war, they are forced to escape. As Nuri and Afra travel through a broken world, they must confront not only the pain of their own unspeakable loss, but dangers that would overwhelm the bravest of souls.
Above all - and perhaps this is the hardest thing they face - they must journey to find each other again. Moving, powerful, compassionate and beautifully written, The Beekeeper of Aleppo is a testament to the triumph of the human spirit. Told with deceptive simplicity, it is the kind of book that reminds us of the power of storytelling.
---
Sweet Sorrow by David Nicholls
Everyone has that one summer. In 1997, Charlie Lewis is the kind of boy you don't remember in the school photograph. His exams have not gone well. At home he is looking after his father, when surely it should be the other way round, and if he thinks about the future at all, it is with a kind of dread. Then Fran Fisher bursts into his life and despite himself, Charlie begins to hope. But if Charlie wants to be with Fran, he must take on a challenge that could lose him the respect of his friends and require him to become a different person. He must join the Company. And if the Company sounds like a cult, the truth is even more appalling. The price of hope, it seems, is Shakespeare. Poignant, funny, enchanting, devastating, Sweet Sorrow is a tragicomedy about the rocky path to adulthood and the confusion of family life, a celebration of the reviving power of friendship and that brief, searing explosion of first love that can only be looked at directly after it has burned out.
---
The Dutch House by Ann Patchett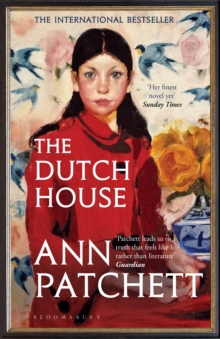 A story of two siblings, their childhood homeand a past they can't let go.
Like swallows, like salmon, we were the helpless captives of our migratory patterns.
We pretended that what we had lost was the house, not our mother, not our father.
We pretended that what we had lost had been taken from us by the person who still lived inside.
---
Queenie by Candace Carty-Williams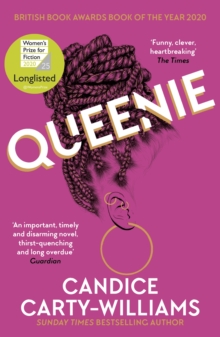 Queenie is a twenty-five-year-old Black woman living in south London, straddling Jamaican and British culture whilst slotting neatly into neither. She works at a national newspaper where she's constantly forced to compare herself to her white, middle-class peers, and beg to write about Black Lives Matter. After a messy break up from her long-term white boyfriend, Queenie finds herself seeking comfort in all the wrong places. As Queenie veers from one regrettable decision to another, she finds herself wondering, What are you doing? Why are you doing it? Who do you want to be? - the questions that every woman today must face in a world that keeps trying to provide the answers for them. A darkly comic and bitingly subversive take on life, love, race and family, Queenie will have you nodding in recognition, crying in solidarity and rooting for this unforgettable character every step of the way. A disarmingly honest, boldly political and truly inclusive tale that will speak to anyone who has gone looking for love and acceptance and found something very different in its place.
---
A Room Made of Leaves by Kate Grenville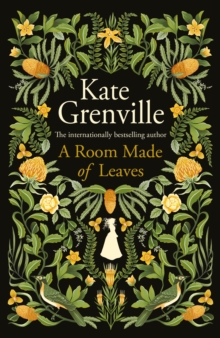 It is 1788. Twenty-one-year-old Elizabeth is hungry for life but, as the ward of a Devon clergyman, knows she has few prospects. When proud, scarred soldier John Macarthur promises her the earth one midsummer's night, she believes him. But Elizabeth soon realises she has made a terrible mistake. Her new husband is reckless, tormented, driven by some dark rage at the world. He tells her he is to take up a position as Lieutenant in a New South Wales penal colony and she has no choice but to go. Sailing for six months to the far side of the globe with a child growing inside her, she arrives to find Sydney Town a brutal, dusty, hungry place of makeshift shelters, failing crops, scheming and rumours. All her life she has learned to be obliging, to fold herself up small. Now, in the vast landscapes of an unknown continent, Elizabeth has to discover a strength she never imagined, and passions she could never express. Inspired by the real life of a remarkable woman, this is an extraordinarily rich, beautifully wrought novel of resilience, courage and the mystery of human desire.
---
Expectation by Anna Hope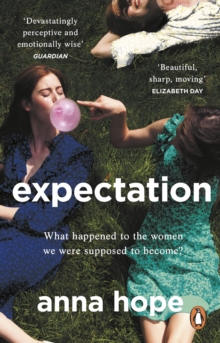 What happened to the women we were supposed to become?Hannah, Cate and Lissa are young, vibrant and inseparable. Living on the edge of a common in East London, their shared world is ablaze with art and activism, romance and revelry - and the promise of everything to come. They are electric. They are the best of friends. Ten years on, they are not where they hoped to be. Amidst flailing careers and faltering marriages, each hungers for what the others have. And each wrestles with the same question: what does it take to lead a meaningful life? The most razor-sharp and heartbreaking novel of the year, Expectation is a novel about finding your way: as a mother, a daughter, a wife, a rebel.
---
So Lucky by Dawn O'Porter

Fearless, frank and for anyone who's ever doubted themselves, So Lucky is the straight-talking new novel from the author of 'The Cows'.
Beth shows that women really can have it all.
Ruby lives life by her own rules.
And then there's Lauren, living the dream. As perfect as it looks?
Beth hasn't had sex in a year. Ruby feels like she's failing. Lauren's happiness is fake news.
And it just takes one shocking event to make the truth come tumbling out...
---
The Secrets we Kept by Lara Prescott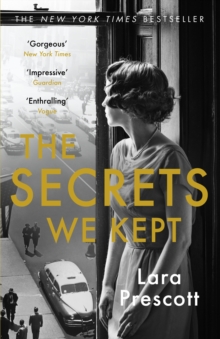 1956. A celebrated Russian author is writing a book, Doctor Zhivago, which could spark dissent in the Soviet Union. The Soviets, afraid of its subversive power, ban it. But in the rest of the world it's fast becoming a sensation. In Washington DC, the CIA is planning to use the book to tip the Cold War in its favour. Their agents are not the usual spies, however. Two typists - the charming, experienced Sally and the talented novice Irina - are charged with the mission of a lifetime: to smuggle Doctor Zhivago back into Russia by any means necessary. It will not be easy. There are people prepared to die for this book - and agents willing to kill for it. But they cannot fail - as this book has the power to change history. Sold in twenty-five countries and poised to become a global literary sensation, Lara Prescott's dazzling first novel is a sweeping page turner and the most hotly anticipated debut of the year.
---
The Mirror and the Light by Hilary Mantel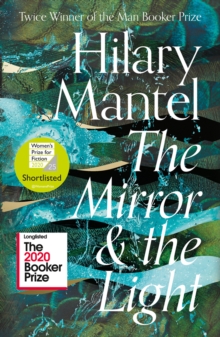 England, May 1536. Anne Boleyn is dead, decapitated in the space of a heartbeat by a hired French executioner. As her remains are bundled into oblivion, Thomas Cromwell breakfasts with the victors. The blacksmith's son from Putney emerges from the spring's bloodbath to continue his climb to power and wealth, while his formidable master, Henry VIII, settles to short-lived happiness with his third queen, Jane Seymour. Cromwell is a man with only his wits to rely on; he has no great family to back him, no private army. Despite rebellion at home, traitors plotting abroad and the threat of invasion testing Henry's regime to breaking point, Cromwell's robust imagination sees a new country in the mirror of the future. But can a nation, or a person, shed the past like a skin? Do the dead continually unbury themselves? What will you do, the Spanish ambassador asks Cromwell, when the king turns on you, as sooner or later he turns on everyone close to him? With The Mirror and the Light, Hilary Mantel brings to a triumphant close the trilogy she began with Wolf Hall and Bring Up the Bodies. She traces the final years of Thomas Cromwell, the boy from nowhere who climbs to the heights of power, offering a defining portrait of predator and prey, of a ferocious contest between present and past, between royal will and a common man's vision: of a modern nation making itself through conflict, passion and courage.
---
Late in the Day by Tessa Hadley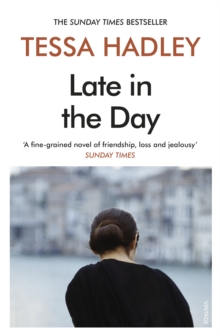 Alexandr and Christine and Zachary and Lydia have been close friends since they first met in their twenties. Thirty years later Alex and Christine are spending a leisurely summer evening at home when they receive a call from a distraught Lydia. Zach is dead. In the wake of this profound loss, the three friends find themselves unmoored; all agree that Zach was the sanest and kindest of them all, the irreplaceable one they couldn't afford to lose. Inconsolable, Lydia moves in with Alex and Christine. But instead of loss bringing them closer, the three of them find over the following months that it warps their relationships, as old entanglements and grievances rise from the past, and love and sorrow give way to anger and bitterness. Late in the Day explores the tangled webs at the centre of our most intimate relationships, to expose how beneath the seemingly dependable arrangements we make for our lives lie infinite alternate configurations.
---
Big Sky by Kate Atkinson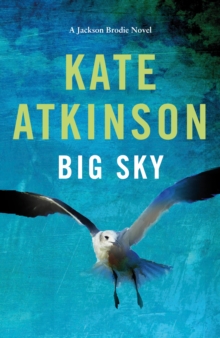 Jackson Brodie has relocated to a quiet seaside village in North Yorkshire, in the occasional company of his recalcitrant teenage son Nathan and ageing Labrador Dido, both at the discretion of his former partner Julia.
It's a picturesque setting, but there's something darker lurking behind the scenes.
Jackson's current job, gathering proof of an unfaithful husband for his suspicious wife, seems straightforward, but a chance encounter with a desperate man on a crumbling cliff leads him into a sinister network-and back into the path of someone from his past.
---
The Binding by Bridget Collins
Imagine you could erase your grief. Imagine you could forget your pain. Imagine you could hide a secret. Forever. Emmett Farmer is working in the fields when a letter arrives summoning him to begin an apprenticeship. He will work for a Bookbinder, a vocation that arouses fear, superstition and prejudice - but one neither he nor his parents can afford to refuse. He will learn to hand-craft beautiful volumes, and within each he will capture something unique and extraordinary: a memory. If there's something you want to forget, he can help. If there's something you need to erase, he can assist. Your past will be stored safely in a book and you will never remember your secret, however terrible. In a vault under his mentor's workshop, row upon row of books - and memories - are meticulously stored and recorded. Then one day Emmett makes an astonishing discovery: one of them has his name on it. THE BINDING is an unforgettable, magical novel: a boundary-defying love story and a unique literary event.
---
Where the Crawdads Sing by Delia Owens
For years, rumors of the 'Marsh Girl' have haunted Barkley Cove, a quiet town on the North Carolina coast.
So in late 1969, when handsome Chase Andrews is found dead, the locals immediately suspect Kya Clark, the so-called Marsh Girl.
But Kya is not what they say. Sensitive and intelligent, she has survived for years alone in the marsh that she calls home, finding friends in the gulls and lessons in the sand. Then the time comes when she yearns to be touched and loved.
When two young men from town become intrigued by her wild beauty, Kya opens herself to a new life - until the unthinkable happens.
---
Blood Orange by Harriet Tyce
Alison has it all.
A doting husband, adorable daughter, and a career on the rise - she's just been given her first murder case to defend. But all is never as it seems... Just one more night. Then I'll end it. Alison drinks too much. She's neglecting her family. And she's having an affair with a colleague whose taste for pushing boundaries may be more than she can handle. I did it. I killed him. I should be locked up. Alison's client doesn't deny that she stabbed her husband - she wants to plead guilty.
And yet something about her story is deeply amiss. Saving this woman may be the first step to Alison saving herself. I'm watching you. I know what you're doing. But someone knows Alison's secrets. Someone who wants to make her pay for what she's done, and who won't stop until she's lost everything....
---
The Silent Patient by Alex Michaelides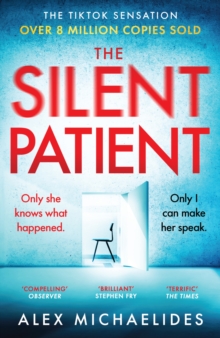 I love him so totally, completely, sometimes it threatens to overwhelm me. Sometimes I think . . . No. I won't write about that. ALICIAAlicia Berenson writes a diary as a release, an outlet - and to prove to her beloved husband that everything is fine. She can't bear the thought of worrying Gabriel, or causing him pain. Until, late one evening, Alicia shoots Gabriel five times and then never speaks another word.
The Forensic psychotherapist Theo Faber is convinced he can successfully treat Alicia, where all others have failed. Obsessed with investigating her crime, his discoveries suggest Alicia's silence goes far deeper than he first thought.
And if she speaks, would he want to hear the truth?
The Silent Patient is a heart-stopping debut thriller about a woman's brutal and random act of violence against her husband - and the man obsessed with discovering why.
---
Once Upon a River by Diane Setterfield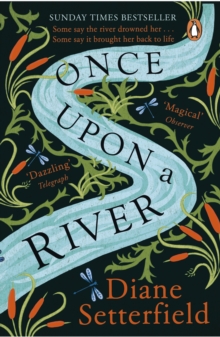 On a dark midwinter's night in an ancient inn on the Thames, the regulars are entertaining themselves by telling stories when the door bursts open and in steps an injured stranger. In his arms is the drowned corpse of a child.
Hours later, the dead girl stirs, takes a breath and returns to life. Is it a miracle?Is it magic?And who does the little girl belong to?
An exquisitely crafted multi-layered mystery brimming with folklore, suspense and romance, as well as with the urgent scientific curiosity of the Darwinian age, Once Upon a River is as richly atmospheric as Setterfield's bestseller The Thirteenth Tale.
---
The Hunting Party by Lucy Foley
In a remote hunting lodge, deep in the Scottish wilderness, old friends gather.
The beautiful one
The golden couple
The volatile one
The new parents
The quiet one
The city boy
The outsider
The victim.
Not an accident - a murder among friends.
---
Girl, Woman, Other by Bernadine Evaristo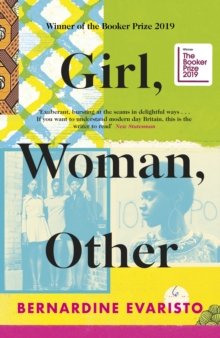 This is Britain as you've never seen it.
This is Britain as it has never been told.
From Newcastle to Cornwall, from the birth of the twentieth century to the teens of the twenty-first, Girl Woman Other follows a cast of twelve characters on their personal journeys through this country and the last hundred years.
They're each looking for something - a shared past, an unexpected future, a place to call home, somewhere to fit in, a lover, a missed mother, a lost father, even just a touch of hope . . .
---