Grandmothers by Salley Vickers
Grandmothers is the story of three very different women and their relationship with the younger generation: fiercely independent Nan, who leads a secret life as an award-winning poet when she is not teaching her grandson Billy how to lie; glamorous Blanche, deprived of the company of her beloved granddaughter Kitty by her hostile daughter-in-law, who finds solace in rebelliously taking to drink and shop lifting; and shy, bookish Minna who in the safety of shepherd's hut shares with her surrogate granddaughter Rose her passion for reading. The outlook of all three women subtly alters when through their encounters with each other they discover that the past is always with us and that we go on learning and changing until the very end. Grandmothers is a beautifully observed, sometimes subversive, often tender and elegiac novel from the Sunday Times bestselling author of The Librarian.
---
Once Upon a River by Diane Setterfield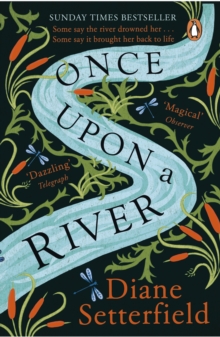 On a dark midwinter's night in an ancient inn on the Thames, the regulars are entertaining themselves by telling stories when the door bursts open and in steps an injured stranger. In his arms is the drowned corpse of a child.
Hours later, the dead girl stirs, takes a breath and returns to life. Is it a miracle?Is it magic?And who does the little girl belong to?
An exquisitely crafted multi-layered mystery brimming with folklore, suspense and romance, as well as with the urgent scientific curiosity of the Darwinian age, Once Upon a River is as richly atmospheric as Setterfield's bestseller The Thirteenth Tale.
---
The Hunting Party by Lucy Foley
In a remote hunting lodge, deep in the Scottish wilderness, old friends gather.
The beautiful one
The golden couple
The volatile one
The new parents
The quiet one
The city boy
The outsider
The victim.
Not an accident - a murder among friends.
---
Agent Running in the Field by John le Carre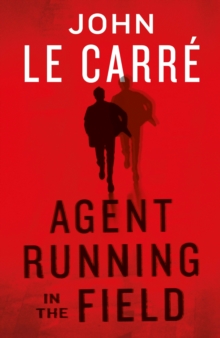 Nat, a 47 year-old veteran of Britain's Secret Intelligence Service, believes his years as an agent runner are over. He is back in London with his wife, the long-suffering Prue. But with the growing threat from Moscow Centre, the office has one more job for him. Nat is to take over The Haven, a defunct substation of London General with a rag-tag band of spies. The only bright light on the team is young Florence, who has her eye on Russia Department and a Ukrainian oligarch with a finger in the Russia pie. Nat is not only a spy, he is a passionate badminton player. His regular Monday evening opponent is half his age: the introspective and solitary Ed. Ed hates Brexit, hates Trump and hates his job at some soulless media agency. And it is Ed, of all unlikely people, who will take Prue, Florence and Nat himself down the path of political anger that will ensnare them all. Agent Running in the Field is a chilling portrait of our time, now heartbreaking, now darkly humorous, told to us with unflagging tension by the greatest chronicler of our age.
---
Girl, Woman, Other by Bernadine Evaristo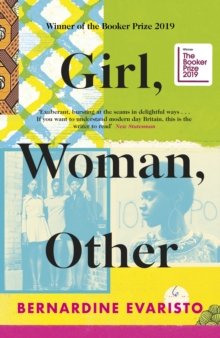 This is Britain as you've never seen it.
This is Britain as it has never been told.
From Newcastle to Cornwall, from the birth of the twentieth century to the teens of the twenty-first, Girl Woman Other follows a cast of twelve characters on their personal journeys through this country and the last hundred years.
They're each looking for something - a shared past, an unexpected future, a place to call home, somewhere to fit in, a lover, a missed mother, a lost father, even just a touch of hope . . .
---
The Boy in the Headlights by Samuel Bjork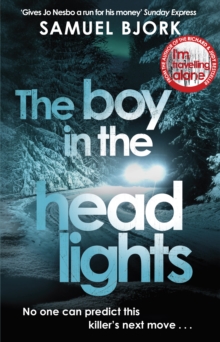 Winter 1996. An old man is driving home when his headlights catch an animal on the empty road up ahead. He stamps hard on the brakes. But it is not an animal at all. It is a young boy, frightened and alone, with a set of deer antlers strapped firmly to his head. Fourteen years later, a body is found in a mountain lake. Within weeks, three people have died. Each time, the killer has left a clue, inviting Special Investigations Detectives Munch and Kruger to play a deadly game - a game they cannot possibly win. Against the most dangerous and terrifying kind of serial killer. One who chooses their victims completely at random. To find the killer they must look deep within their own dark pasts, but how can you stop a murderer when you cannot begin to predict their next move?
---
Please Stop Touching Me and other Haikus by Cats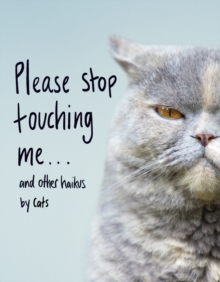 From the author of What I Lick Before Your Face comes this hilarious companion, Please Stop Touching Me ... and Other Haikus by Cats.
Jamie Coleman returns with this brilliant collection of feline flights of fancy.
His hilarious haikus take us inside the minds of our most popular pets revealing their inner-most secrets, their disdain for their owners and the poetry that is common to all cats.
Featuring over 50 haikus complete with glorious images, this is a hysterical gift for cat lovers, cat haters, and poetry enthusiasts alike.
---
The Benefit of Hindsight by Susan Hill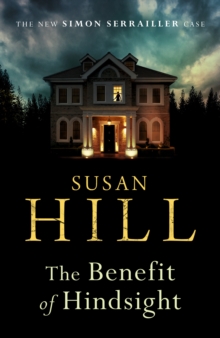 In this, the tenth Simon Serrailler crime novel, Simon must engage with his own demons as Lafferton struggles to cope with a series of crimes that threaten the sanctity of hearth and home. On the face of it DC Simon Serrailler has had time to recuperate after the violent incident that cost him his arm, and nearly his life. He is back in harness at Lafferton CID, but is spending his spare time high up in the cathedral roof, making drawings of the medieval angels which are being restored. Lafferton is going through a quiet patch, so far as crime is concerned, until one rainy night two local men open their front door to a couple seeking shelter. A serious error of judgement in the investigation puts Simon's reputation on the line and calls into question how full his recovery has really been. In her new role as a private GP, Simon's sister Cat's medical and counselling skills are tested by terrible and unexpected events at the homes of two very different Lafferton women. Simon and Cat's unreliable father, Richard, has returned to live nearby, in a luxury apartment for the well-heeled over 60s. He's soon up to his usual tricks. In this, the tenth Simon Serrailler crime novel, Simon must battle his own demons as Lafferton struggles to cope with a series of crimes that threaten the very sanctity of hearth and home.
---
Man on Ice by Humphrey Hawksley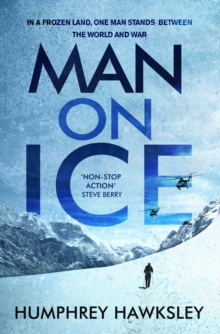 Special agent Captain Rake Ozenna watches as a fleet of Russian military helicopters heads straight for his home, a remote Alaskan island with a population of just eighty.
What he doesn't know yet is why.
Russia is playing a dangerous political game.
In a daring act of provocation, it reclaims the American island as its own. Caught in the crosshairs of sabre-rattling big powers, Rake is determined to save his people and his island, even if it costs him his life.
---
The Cockroach by Ian McEwan
Kafka meets The Thick Of It in a bitingly funny new political satire from Ian McEwan.
That morning, Jim Sams, clever but by no means profound, woke from uneasy dreams to find himself transformed into a gigantic creature. Jim Sams has undergone a metamorphosis. In his previous life he was ignored or loathed, but in his new incarnation he is the most powerful man in Britain - and it is his mission to carry out the will of the people. Nothing must get in his way: not the opposition, nor the dissenters within his own party. Not even the rules of parliamentary democracy.
With trademark intelligence, insight and scabrous humour, Ian McEwan pays tribute to Franz Kafka's most famous work to engage with a world turned on its head.
---
The Second Sleep by Robert Harris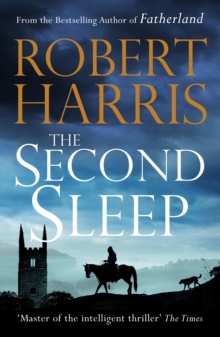 1468. A young priest, Christopher Fairfax, arrives in a remote Exmoor village to conduct the funeral of his predecessor.
The land around is strewn with ancient artefacts - coins, fragments of glass, human bones - which the old parson used to collect.
Did his obsession with the past lead to his death?
As Fairfax is drawn more deeply into the isolated community, everything he believes - about himself, his faith and the history of his world - is tested to destruction.
---
Before the Coffee Gets Cold by Toshikazu Kawaguchi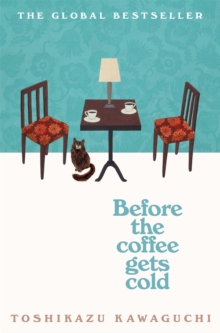 What would you change if you could go back in time?In a small back alley in Tokyo, there is a cafe which has been serving carefully brewed coffee for more than one hundred years. But this coffee shop offers its customers a unique experience: the chance to travel back in time. In Before the Coffee Gets Cold, we meet four visitors, each of whom is hoping to make use of the cafe's time-travelling offer, in order to: confront the man who left them, receive a letter from their husband whose memory has been taken by early onset Alzheimer's, to see their sister one last time, and to meet the daughter they never got the chance to know. But the journey into the past does not come without risks: customers must sit in a particular seat, they cannot leave the cafe, and finally, they must return to the present before the coffee gets cold . . . Toshikazu Kawaguchi's beautiful, moving story - translated from Japanese by Geoffrey Trousselot - explores the age-old question: what would you change if you could travel back in time? More importantly, who would you want to meet, maybe for one last time?
---
The Testaments by Margaret Atwood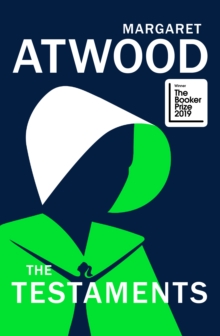 In this brilliant sequel to The Handmaid's Tale, acclaimed author Margaret Atwood answers the questions that have tantalised readers for decades. 
When the van door slammed on Offred's future at the end of The Handmaid's Tale, readers had no way of telling what lay ahead. With The Testaments, the wait is over. Margaret Atwood's sequel picks up the story 15 years after Offred stepped into the unknown, with the explosive testaments of three female narrators from Gilead.
`Dear Readers: Everything you've ever asked me about Gilead and its inner workings is the inspiration for this book. Well, almost everything! The other inspiration is the world we've been living in.' Margaret Atwood
---
A Single Thread by Tracy Chevalier
It is 1932, and the losses of the First World War are still keenly felt. Violet Speedwell, mourning for both her fiance and her brother and regarded by society as a `surplus woman' unlikely to marry, resolves to escape her suffocating mother and strike out alone. A new life awaits her in Winchester. Yes, it is one of draughty boarding-houses and sidelong glances at her naked ring finger from younger colleagues; but it is also a life gleaming with independence and opportunity. Violet falls in with the broderers, a disparate group of women charged with embroidering kneelers for the Cathedral, and is soon entwined in their lives and their secrets. As the almost unthinkable threat of a second Great War appears on the horizon Violet collects a few secrets of her own that could just change everything... Warm, vivid and beautifully orchestrated, A Single Thread reveals one of our finest modern writers at the peak of her powers.
---
The End of the World Survivor's Club by Adrian J Walker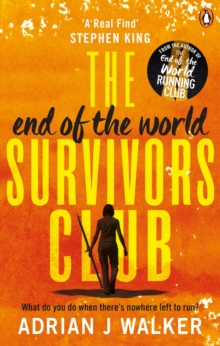 In 'The End of the World Running Club' Edgar Hill ran 550 miles after an apocalypse to try and find his family. He had it easy. This is his wife's story.
Beth Hill has survived the apocalypse with a baby and toddler in tow. And what's more she's done it alone - without her husband's help. He's never been any help. But when disaster strikes and someone steals her kids, she knows what she has to do. The new world might be very different: no government, no law, no infrastructure and a whole lot more ocean than there used to be.
But one thing hasn't changed - the lengths a mother will go to save her family...
---
Nobody by Alice Oswald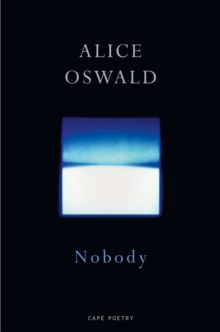 This is a book-length poem - a collage of water-stories, taken mostly from the Odyssey - about a minor character, abandoned on a stony island. It is not a translation, though, but a close inspection of the sea that surrounds him. There are several voices in the poem but no proper names, although its presiding spirit is Proteus, the shape-shifting sea-god. We recognise other mythical characters - Helios, Icarus, Alcyone, Philoctetes, Calypso, Clytemnestra, Orpheus, Poseidon, Hermes - who drift in and out of the poem, surfacing briefly before disappearing. Reading Nobody is like watching the ocean: a destabilising experience that becomes mesmeric, almost hallucinatory, as we slip our earthly moorings and follow the circling shoal of sea voices into a mesh of sound and light and water - fluid, abstract, and moving with the wash of waves. As with all of Alice Oswald's work, this is poetry that is made for the human voice, but this poem takes on the qualities of another element: dense, muscular and liquid. one person has the character of dustanother has an arrow for a soulbut their stories all end somewhere in the sea
---
Girl by Edna O'Brien
Captured, abducted and married into Boko Haram, the narrator of this story witnesses and suffers the horrors of a community of men governed by a brutal code of violence. Barely more than a girl herself, she must soon learn how to survive as a woman with a child of her own. Just as the world around her seems entirely consumed by madness, bound for hell, she is offered an escape of sorts - but only into another landscape of trials and terrors amidst the unforgiving wilds of northeastern Nigeria, through the forest and beyond; a place where her traumas are met with the blinkered judgement of a society in denial. How do we love in a world that has lost its moorings? How can we comprehend the barbarism of our enemies, and learn forgiveness for atrocities committed in the name of ideology? Edna O'Brien's new novel pierces to the heart of these questions: and the result is her masterpiece.
---
Quichotte by Salman Rushdie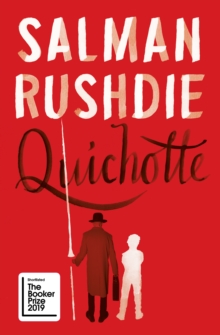 In a tour-de-force that is both an homage to an immortal work of literature and a modern masterpiece about the quest for love and family, Booker Prize-winning, internationally bestselling author Salman Rushdie has created a dazzling Don Quixote for the modern age. Inspired by the Cervantes classic, Sam DuChamp, mediocre writer of spy thrillers, creates Quichotte, a courtly, addled salesman obsessed with television, who falls in impossible love with a TV star. Together with his (imaginary) son Sancho, Quichotte sets off on a picaresque quest across America to prove worthy of her hand, gallantly braving the tragicomic perils of an age where "Anything-Can-Happen". Meanwhile his creator, in a midlife crisis, has equally urgent challenges of his own. Just as Cervantes wrote Don Quixote to satirise the culture of his time, Rushdie takes the reader on a wild ride through a country on the verge of moral and spiritual collapse. And with the kind of storytelling magic that is the hallmark of his work, the fully realised lives of DuChamp and Quichotte intertwine in a profoundly human quest for love and a wickedly entertaining portrait of an age in which fact is so often indiscernible from fiction.
---
The Man who Saw Everything by Deborah Levy
Electrifying and audacious, an unmissable new novel about old and new Europe, old and new love, from the twice-Man Booker-shortlisted author of Hot Milk and Swimming Home'Hello, Saul. How's it going?''I'm trying to cross the road,' I replied. 'Yes,' she said, 'You've been trying to cross the road for thirty years but stuff happened on the way.'In 1989 Saul Adler (a narcissistic young historian) is hit by a car on the Abbey Road. He is apparently fine; he gets up and goes to see his art student girlfriend, Jennifer Moreau. They have sex then break up, but not before she has photographed Saul crossing the same Abbey Road. Saul leaves to study in communist East Berlin, two months before the Wall comes down. There he will encounter - significantly - both his assigned translator and his translator's sister, who swears she has seen a jaguar prowling the city. He will fall in love and brood upon his difficult, authoritarian father. And he will befriend a hippy, Rainer, who may or may not be a Stasi agent, but will certainly return to haunt him in middle age. In 2016, Saul Adler is hit by a car on the Abbey Road. He is rushed to hospital, where he spends the following days slipping in and out of consciousness, and in and out of memories of the past. A number of people gather at his bedside. One of them is Jennifer Moreau. But someone important is missing. Slipping slyly between time zones and leaving a spiralling trail, Deborah Levy's electrifying new novel examines what we see and what we fail to see, until we encounter the spectres of history - both the world's and our own.
---
The Girl Before You by Nicola Rayner
Alice has always been haunted by the women from her husband's past.
As a politician and now a TV personality, George Bell's reputation as a ladies' man precedes him.
But when Alice falls pregnant, her unease becomes an obsession. And there's one ex in particular she can't get out of her head, a beautiful student who went missing before they finished university: Ruth.
When Alice thinks she see Ruth on a train, she can't shake the feeling there's more to the disappearance than George has told her.
But does she really want to know what her husband has been up to behind her back all these years?
---
The Last by Hanna Jameson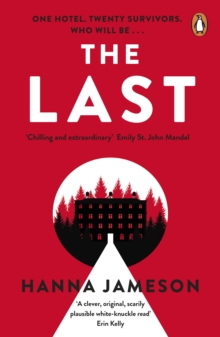 One Hotel.
Twenty Survivors.
One of you is a killer.
The world ends in nuclear war. You and nineteen other survivors hole up in an isolated Swiss hotel. You wait, you survive. Then you find the body. One of your number has blood on their hands.
The race is on to find the killer...before the killer finds you.
---
Middle England by Jonathan Coe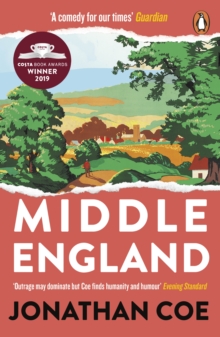 The country is changing and, up and down the land, cracks are appearing - within families and between generations.
In the Midlands Benjamin Trotter is trying to help his aged father navigate a Britain that seems to have forgotten he exists, whilst in London his friend Doug doesn't understand why his teenage daughter is eternally enraged.
Meanwhile, newlyweds Sophie and Ian can find nothing to agree on except the fact that their marriage is on the rocks .
---
The Turn of Midnight by Minette Walters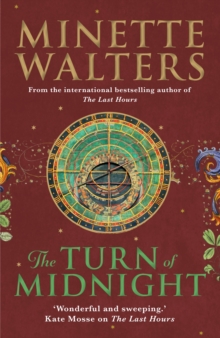 As the year 1349 approaches, the Black Death continues its devastating course across England. In Dorseteshire, the quarantined people of Develish question whether they are the only survivors. Guided by their beloved young mistress, Lady Anne, they wait, knowing that when their dwindling stores are finally gone they will have no choice but to leave. But where will they find safety in the desolate wasteland outside? One man has the courage to find out. Thaddeus Thurkell, a free-thinking, educated serf, strikes out in search of supplies and news. A compelling leader, he and his companions quickly throw off the shackles of serfdom and set their minds to ensuring Develish's future - and freedom for its people. But what use is freedom that cannot be gained lawfully? When Lady Anne and Thaddeus conceive an audacious plan to secure her people's independence, neither foresees the life-threatening struggle over power, money and religion that follows...
---
Our Friends in Berlin by Anthony Quinn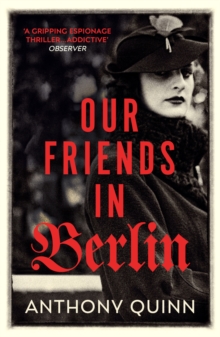 London, 1941.
The city is in blackout and an enemy is hiding in plain sight.
Jack Hoste has become entangled in a national treachery.
His mission: to locate the most dangerous Nazi agent in the country.
He soon receives a promising lead.
Amy Strallen whose life is a world away from the machinations of Nazi sympathisers.
But when Hoste pays a visit to Amy's office, the dangerous game he is playing becomes even more lethal.
`A gripping espionage thriller...gripping' Observer
---
Joe Country by Mick Herron
'We're spies,' said Lamb. 'All kinds of outlandish shit goes on.'Like the ringing of a dead man's phone, or an unwelcome guest at a funeral . . .
In Slough House memories are stirring, all of them bad. Catherine Standish is buying booze again, Louisa Guy is raking over the ashes of lost love, and new recruit Lech Wicinski, whose sins make him outcast even among the slow horses, is determined to discover who destroyed his career, even if he tears his life apart in the process.
Meanwhile, in Regent's Park, Diana Taverner's tenure as First Desk is running into difficulties. If she's going to make the Service fit for purpose, she might have to make deals with a familiar old devil . . . And with winter taking its grip Jackson Lamb would sooner be left brooding in peace, but even he can't ignore the dried blood on his carpets.
So when the man responsible breaks cover at last, Lamb sends the slow horses out to even the score. This time, they're heading into joe country. And they're not all coming home.
---
Murder in Midsummer: Classic Mysteries for the Summer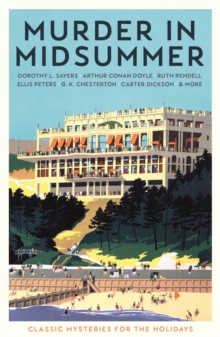 It's the middle of summer. On Cornish sea-fronts, happy children grip melting ice-creams.
In the south of France, sunlight filters through leaves as families picnic in the shade. And in the fashionable resorts of the Mediterranean, the beautiful people sun themselves on picture-postcard beaches.
And in those long, hot summer nights ... murder walks abroad. Away from familiar surroundings, and as the temperature rises, old grudges come to the surface, new hatreds reach boiling point - and clever minds start to make dangerous plans. These ten classic mysteries, from some of the finest crime writers, prove that no matter where you travel to - there's no rest for the wicked.
---
Big Sky by Kate Atkinson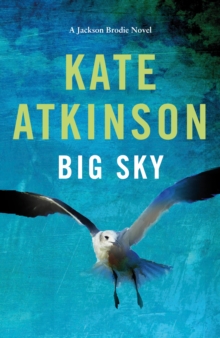 Jackson Brodie has relocated to a quiet seaside village in North Yorkshire, in the occasional company of his recalcitrant teenage son Nathan and ageing Labrador Dido, both at the discretion of his former partner Julia.
It's a picturesque setting, but there's something darker lurking behind the scenes.
Jackson's current job, gathering proof of an unfaithful husband for his suspicious wife, seems straightforward, but a chance encounter with a desperate man on a crumbling cliff leads him into a sinister network-and back into the path of someone from his past.
---
The Body Lies by Jo Baker
A layered and thrilling suspense novel that grapples with how to live as a woman in the modern world - or in the pages of a book - when the stakes are dangerously high. When a young writer accepts a job at a university in the remote countryside, it's meant to be a fresh start, away from the big city and the scene of a violent assault she's desperate to forget. But despite the distractions of a new life and single motherhood, her nerves continue to jangle. To make matters worse, a vicious debate about violence against women inflames the tensions and mounting rivalries in her creative writing group. When a troubled student starts sending in chapters from his novel that blur the lines between fiction and reality, the professor recognises herself as the main character in his book - and he has written her a horrific fate. Will she be able to stop life imitating art before it's too late?At once a breathless battle-of-wits and a disarming exploration of sexual politics, The Body Lies is an essential book for our times.
---
Paris Echo by Sebastian Faulks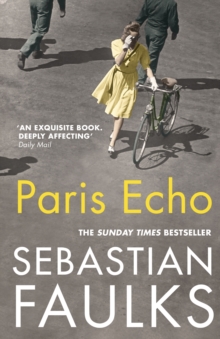 In Paris every building seems to hold the echo of an unacknowledged past... American academic Hannah and runaway Moroccan teenager Tariq have little in common, yet both are susceptible to the daylight ghosts of Paris.
Hannah listens to the extraordinary witness of women who were present under the German Occupation and finds a city bursting with clues, connections and past love affairs.
In the migrant suburbs, a rarely seen corner of Paris, Tariq is searching for a mother he barely knew. For him in his innocence, each boulevard, Metro station and street corner is a source of surprise. In this urgent and deeply moving novel, Faulks deals with questions of empire, grievance and identity. With great originality and a dark humour, Paris Echo asks how much we really need to know if we are to live a valuable life.
---
Freshwater by Akwaeke Emezi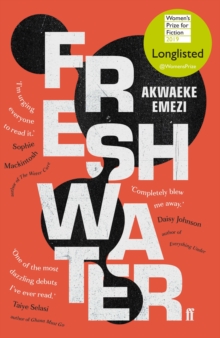 Ada has always been unusual.
Her parents prayed her into existence, but something must have gone awry.
Their troubled child begins to develop separate selves and is prone to fits of anger and grief.
When Ada grows up and heads to college in America, a traumatic event crystallises the selves into something more powerful.
As Ada fades into the background of her own mind, these 'alters' - now protective, now hedonistic - take control, shifting her life in a dangerous direction.
---
Ghost Wall by Sarah Moss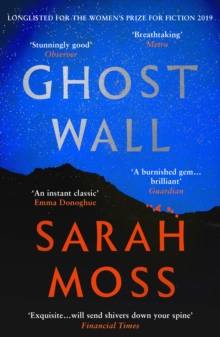 It is high summer in rural Northumberland.
Seventeen-year-old Silvie and her parents have joined an encampment run by an archaeology professor with an interest in the region's dark history of ritual sacrifice.
As Silvie finds a glimpse of new freedoms with the professor's students, her relationship with her overbearing father begins to deteriorate, until the haunting rites of the past begin to bleed into the present.
---
Unsheltered by Barbara Kingsolver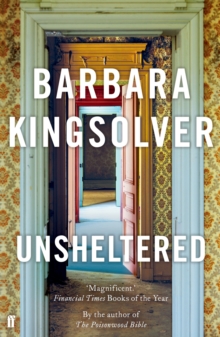 Meet Willa Knox, a woman who stands braced against a world which seems to hold little mercy for her and her family - or their old, crumbling house, falling down around them.
Willa's two grown-up children, a new-born grandchild, and her ailing father-in-law have all moved in at a time when life seems at its most precarious.
But when Willa discovers that a pioneering female scientist lived on the same street in the 1800s, could this historical connection be enough to save their home from ruin?
And can Willa, despite the odds, keep her family together?
---
Last Stories by William Trevor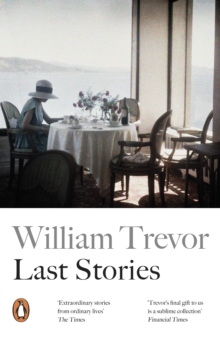 In this final collection of ten exquisite, perceptive and profound stories, William Trevor probes into the depths of the human spirit. Here we encounter a tutor and his pupil, whose lives are thrown into turmoil when they meet again years later; a young girl who discovers the mother she believed dead is alive and well; and a piano-teacher who accepts her pupil's theft in exchange for his beautiful music.
These gorgeous stories - the last that Trevor wrote before his death - affirm his place as one of the world's greatest storytellers.
---
The Kites by Romain Gary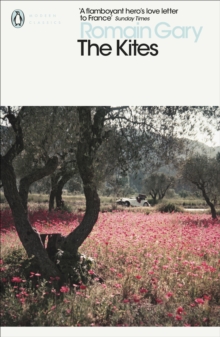 A quiet village in Normandy, 1932. Ludo is ten years old and lives with his uncle, a kindly, eccentric creator of elaborate kites. One day, sitting in a strawberry field, Ludo meets the beautiful young Polish aristocrat Lila. And so begins Ludo's lifelong adventure of love and longing for Lila, who only begins to return his feelings just as Europe descends into the devastation of World War 2. After Poland and France fall, Lila and Ludo are separated. Ludo's friends in the village must find their own ways of resisting: the local restaurateur who is dedicated above all to France's haute cuisine, a Jewish brothel madam who sleeps with her unwitting enemies and Ludo, who cycles past the Nazis every day, passing on messages for the French Resistance - thinking always of Lila.
---
Convenience Store Woman by Sayaka Murata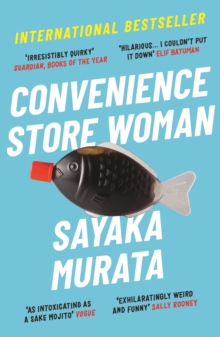 Meet Keiko.
Keiko is 36 years old.
She's never had a boyfriend, and she's been working in the same supermarket for eighteen years.
Keiko's family wishes she'd get a proper job. Her friends wonder why she won't get married.
But Keiko knows what makes her happy, and she's not going to let anyone come between her and her convenience store...
*Convenience Store Woman comes in three different colours; the colour you receive will be chosen at random*
---
Frankissstein: A Love Story by Jeanette Winterson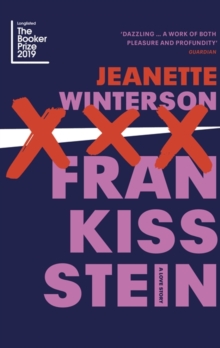 From 'one of the most gifted writers working today' (New York Times) comes an audacious new novel about the bodies we live in and the bodies we desireIn Brexit Britain, a young transgender doctor called Ry is falling in love - against their better judgement - with Victor Stein, a celebrated professor leading the public debate around AI. Meanwhile, Ron Lord, just divorced and living with Mum again, is set to make his fortune launching a new generation of sex dolls for lonely men everywhere. Across the Atlantic, in Phoenix, Arizona, a cryogenics facility houses dozens of bodies of men and women who are medically and legally dead... but waiting to return to life. But the scene is set in 1816, when nineteen-year-old Mary Shelley writes a story about creating a non-biological life-form. `Beware, for I am fearless and therefore powerful.' What will happen when homo sapiens is no longer the smartest being on the planet? Jeanette Winterson shows us how much closer we are to that future than we realise. Funny and furious, bold and clear-sighted, Frankissstein is a love story about life itself.
---
Cari Mora by Thomas Harris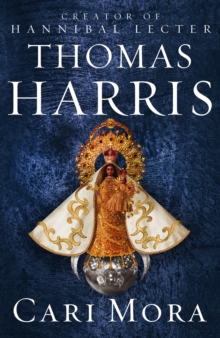 From the creator of Hannibal Lecter and The Silence of the Lambs comes a story of evil, greed and the consequences of dark obsession. Twenty-five million dollars in cartel gold lies hidden beneath a mansion on the Miami Beach waterfront. Ruthless men have tracked it for years. Leading the pack is Hans-Peter Schneider. Driven by unspeakable appetites, he makes a living fleshing out the violent fantasies of other, richer men. Cari Mora, caretaker of the house, has escaped from the violence in her native country. She stays in Miami on a wobbly Temporary Protected Status, subject to the iron whim of ICE. She works at many jobs to survive. Beautiful, marked by war, Cari catches the eye of Hans-Peter as he closes in on the treasure. But Cari Mora has surprising skills, and her will to survive has been tested before. Monsters lurk in the crevices between male desire and female survival. No other writer in the last century has conjured those monsters with more terrifying brilliance than Thomas Harris. Cari Mora, his sixth novel, is the long-awaited return of an American master.
---
Normal People by Sally Rooney
Connell and Marianne grow up in the same small town in the west of Ireland, but the similarities end there.
In school, Connell is popular and well-liked, while Marianne is a loner.
But when the two strike up a conversation - awkward but electrifying - something life-changing begins.
Normal People is a story of mutual fascination, friendship and love.
It takes us from that first conversation to the years beyond, in the company of two people who try to stay apart but find they can't.
---
So Much Life Left Over by Louis de Bernieres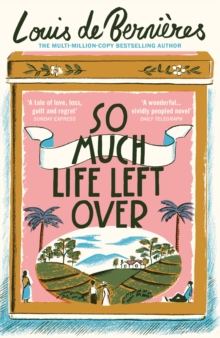 At the dawn of the 1920s, Rosie and Daniel move to Ceylon with their small daughter to start a new life, attempting to put the trauma of the First World War - and its effects on their marriage - behind them.
Back in England, Rosie's sisters are dealing with impossible challenges in their searches for family, purpose and happiness.
These are precarious times, and they find themselves taking unconventional means to achieve what they want.
Around them the world changes, and events in Germany take a dark and forbidding turn.
And soon there is no going back . .
---
Love is Blind by William Boyd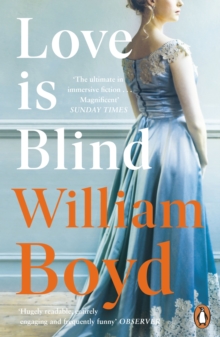 Set at the end of the 19th century, this novel follows the fortunes of Brodie Moncur, a young Scottish musician, about to embark on the story of his life. When Brodie is offered a job in Paris, he seizes the chance to flee Edinburgh and his tyrannical clergyman father, and begin a wildly different new chapter in his life. In Paris, a fateful encounter with a famous pianist irrevocably changes his future - and sparks an obsessive love affair with a beautiful Russian soprano, Lika Blum.
Moving from Paris to St Petersburg to Edinburgh and back again, Brodie's love for Lika and its dangerous consequences pursue him around Europe and beyond, during an era of overwhelming change as the nineteenth century becomes the twentieth. Love is Blind is a tale of dizzying passion and brutal revenge; of artistic endeavour and the illusions it creates; of all the possibilities that life can offer, and how cruelly they can be snatched away. At once an intimate portrait of one man's life and an expansive exploration of the beginning of the twentieth century, Love is Blind is a masterly new novel from one of Britain's best loved storytellers.
---
The Silence of the Girls by Pat Barker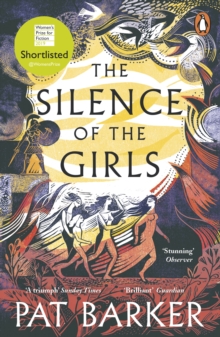 When the Greek Queen Helen is kidnapped by Trojans, the Greeks sail in pursuit, besieging the city of Troy.
Trapped in the Greek soldiers' camp is another captured queen, Briseis.
Condemned to be bed-slave to Achilles, the man who butchered her family, she becomes a pawn in a menacing game between bored and frustrated warriors.
In the centuries after this most famous war, history will write her off, a footnote in a bloody story scripted by vengeful men - but Briseis has a very different tale to tell . . .
---
Lethal White by Robert Galbraith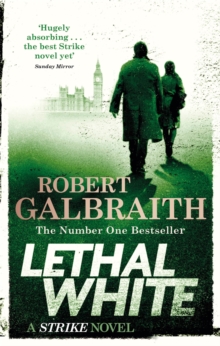 When Billy, a troubled young man, comes to private eye Cormoran Strike's office to ask for his help investigating a crime he thinks he witnessed as a child, Strike is left deeply unsettled. While Billy is obviously mentally distressed, and cannot remember many concrete details, there is something sincere about him and his story. But before Strike can question him further, Billy bolts from his office in a panic.
Trying to get to the bottom of Billy's story, Strike and Robin Ellacott - once his assistant, now a partner in the agency - set off on a twisting trail that leads them through the backstreets of London, into a secretive inner sanctum within Parliament, and to a beautiful but sinister manor house deep in the countryside. And during this labyrinthine investigation, Strike's own life is far from straightforward: his newfound fame as a private eye means he can no longer operate behind the scenes as he once did. Plus, his relationship with his former assistant is more fraught than it ever has been - Robin is now invaluable to Strike in the business, but their personal relationship is much, much more tricky than that .
---
Circe by Madeline Miller
In the house of Helios, god of the sun and mightiest of the Titans, a daughter is born. Circe is a strange child - not powerful and terrible, like her father, nor gorgeous and mercenary like her mother. Scorned and rejected, Circe grows up in the shadows, at home in neither the world of gods or mortals. But Circe has a dark power of her own: witchcraft. When her gift threatens the gods, she is banished to the island of Aiaia where she hones her occult craft, casting spells, gathering strange herbs and taming wild beasts.
Yet a woman who stands alone will never be left in peace for long - and among her island's guests is an unexpected visitor: the mortal Odysseus, for whom Circe will risk everything. So Circe sets forth her tale, a vivid, mesmerizing epic of family rivalry, love and loss - the defiant, inextinguishable song of woman burning hot and bright through the darkness of a man's world.
---
Machines Like Me by Ian McEwan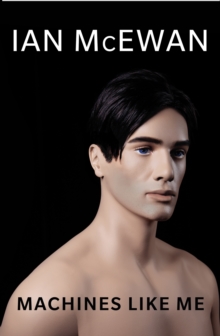 Britain has lost the Falklands war, Margaret Thatcher battles Tony Benn for power and Alan Turing achieves a breakthrough in artificial intelligence. In a world not quite like this one, two lovers will be tested beyond their understanding. Machines Like Me occurs in an alternative 1980s London. Charlie, drifting through life and dodging full-time employment, is in love with Miranda, a bright student who lives with a terrible secret. When Charlie comes into money, he buys Adam, one of the first batch of synthetic humans. With Miranda's assistance, he co-designs Adam's personality. This near-perfect human is beautiful, strong and clever - a love triangle soon forms. These three beings will confront a profound moral dilemma. Ian McEwan's subversive and entertaining new novel poses fundamental questions: what makes us human? Our outward deeds or our inner lives? Could a machine understand the human heart? This provocative and thrilling tale warns of the power to invent things beyond our control.
---
Washington Black by Esi Edugyan
When two English brothers take the helm of a Barbados sugar plantation, Washington Black - an eleven-year-old field slave - finds himself selected as personal servant to one of them. The eccentric Christopher 'Titch' Wilde is a naturalist, explorer, scientist, inventor and abolitionist, whose single-minded pursuit of the perfect aerial machine mystifies all around him. Titch's idealistic plans are soon shattered and Washington finds himself in mortal danger. They escape together, but then Titch disappears and Washington must make his way alone, following the promise of freedom further than he ever dreamed possible. Inspired by a true story, Washington Black is an extraordinary tale of a world destroyed and made whole again.
---
The Moon Sister by Lucinda Riley
The Moon Sister is the fifth epic story in the Seven Sisters series by the international number one bestseller Lucinda Riley. After the death of her father - Pa Salt, an elusive billionaire who adopted his six daughters from around the globe - Tiggy D'Apliese , trusting her instincts, moves to the remote wilds of Scotland. There she takes a job doing what she loves; caring for animals on the vast and isolated Kinnaird estate, employed by the enigmatic and troubled Laird, Charlie Kinnaird. Her decision alters her future irrevocably when Chilly, an ancient gipsy who has lived for years on the estate, tells her that not only does she possess a sixth sense, passed down from her ancestors, but it was foretold long ago that he would be the one to send her back home to Granada in Spain . . . In the shadow of the magnificent Alhambra, Tiggy discovers her connection to the fabled gypsy community of Sacromonte, who were forced to flee their homes during the civil war, and to `La Candela' the greatest flamenco dancer of her generation. From the Scottish Highlands and Spain, to South America and New York, Tiggy follows the trail back to her own exotic but complex past. And under the watchful eye of a gifted gypsy bruja she begins to embrace her own talent for healing. But when fate takes a hand, Tiggy must decide whether to stay with her new-found family or return to Kinnaird, and Charlie . . . The Moon Sister follows The Seven Sisters, The Storm Sister, The Shadow Sister and The Pearl Sister.
---
Take Nothing with You by Patrick Gale
1970s Weston-Super-Mare and ten-year-old oddball Eustace, an only child, has life transformed by his mother's quixotic decision to sign him up for cello lessons.
Music-making brings release for a boy who is discovering he is an emotional volcano.
He laps up lessons from his young teacher, not noticing how her brand of glamour is casting a damaging spell over his frustrated and controlling mother.
When he is enrolled in holiday courses in the Scottish borders, lessons in love, rejection and humility are added to daily practice.
Drawing in part on his own boyhood, Patrick Gale's new novel explores a collision between childish hero worship and extremely messy adult love lives.
---
Kudos by Rachel Cusk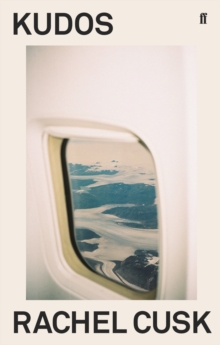 A woman on a plane listens to the stranger in the seat next to hers telling her the story of his life: his work, his marriage, and the harrowing night he has just spent burying the family dog. That woman is Faye, who is now on her way to Europe to promote the book she has just published. Once she reaches her destination, the conversations she has with the people she meets - about art, about family, about politics, about love, about sorrow and joy, about justice and injustice - are the most far-reaching questions human beings ask. These conversations, the last of them with her son, rise dramatically and majestically to a beautiful conclusion. Kudos completes Rachel Cusk's trilogy with overwhelming power.
---
Painter to the King by Amy Sackville
This is a portrait of Diego Velazquez, from his arrival at the court of King Philip IV of Spain, to his death 38 years and scores of paintings later. It is a portrait of a relationship that is not quite a friendship, between an artist and his subject.
It is a portrait of a ruler, always on duty, and increasingly burdened by a life of public expectation and repeated private grief. And it is a portrait of a court collapsing under the weight of its own excess.
Unfolding through series of masterly set-pieces and glancing sketches, this is a novel of brilliance, imagination and sheer style -- about what is shown and what is seen, about art and life.
---
The Comforts of Home by Susan Hill
DC Simon Serrailler's devastating last case was nearly the death of him.
Recovering on a remote Scottish island, his peace doesn't last long.
When a woman's body is washed ashore, Simon is pulled in to a murder inquiry by the overstretched local police who are desperate for help.
But it's when Simon returns to Lafferton and a cold case is reopened that things start to get dangerous...
---
Transcription by Kate Atkinson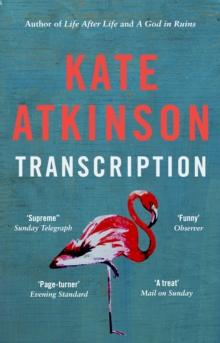 In 1940, eighteen-year old Juliet Armstrong is reluctantly recruited into the world of espionage.
Sent to an obscure department of MI5 tasked with monitoring the comings and goings of British Fascist sympathizers, she discovers the work to be by turns both tedious and terrifying.
But after the war has ended, she presumes the events of those years have been relegated to the past for ever. Ten years later, now a producer at the BBC, Juliet is unexpectedly confronted by figures from her past.
A different war is being fought now, on a different battleground, but Juliet finds herself once more under threat. A bill of reckoning is due, and she finally begins to realize that there is no action without consequence.
---
Spring by Ali Smith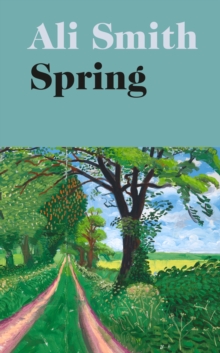 From the bestselling author of Autumn and Winter, as well as the Baileys Prize-winning How to be both, comes the next installment in the remarkable, once-in-a-generation masterpiece, the Seasonal Quartet
What unites Katherine Mansfield, Charlie Chaplin, Shakespeare, Rilke, Beethoven, Brexit, the present, the past, the north, the south, the east, the west, a man mourning lost times, a woman trapped in modern times?
Spring. The great connective.
With an eye to the migrancy of story over time, and riffing on Pericles, one of Shakespeare's most resistant and rollicking works, Ali Smith tells the impossible tale of an impossible time. In a time of walls and lockdown Smith opens the door. The time we're living in is changing nature. Will it change the nature of story?
Hope springs eternal.
---
A Ladder to the Sky by John Boyne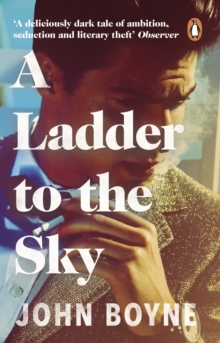 You've heard the old proverb about ambition, that it's like setting a ladder to the sky. It can lead to a long and painful fall. If you look hard enough, you will find stories pretty much anywhere. They don't even have to be your own.
Or so would-be-novelist Maurice Swift decides early on in his career. A chance encounter in a Berlin hotel with celebrated author Erich Ackerman gives Maurice an opportunity. For Erich is lonely, and he has a story to tell; whether or not he should is another matter. Once Maurice has made his name, he finds himself in need of a fresh idea. He doesn't care where he finds it, as long as it helps him rise to the top. Stories will make him famous, but they will also make him beg, borrow and steal. They may even make him do worse. This is a novel about ambition.
---
The Only Story by Julian Barnes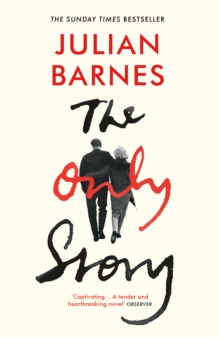 Would you rather love the more, and suffer the more; or love the less, and suffer the less?
That is, I think, finally, the only real question.
First love has lifelong consequences, but Paul doesn't know anything about that at nineteen.
At nineteen, he's proud of the fact his relationship flies in the face of social convention.
As he grows older, the demands placed on Paul by love become far greater than he could possibly have foreseen.
Tender and wise, The Only Story is a deeply moving novel by one of Britain's greatest mappers of the human heart.
---
Mad Blood Stirring by Simon Mayo
1815: The war is over but for the inmates at Dartmoor Prison, peace - like home - is still a long way away.
Inspired by a true story, 'Mad Blood Stirring' tells of a few frantic months in the suffocating atmosphere of a prison awaiting liberation.
It is a story of hope and freedom, of loss and suffering.
It is a story about how sometimes, in our darkest hour, it can be the most unlikely of things that see us through.
The first adult novel from one of Britain's best-loved and well-known radio presenters.
---
Old Baggage by Lissa Evans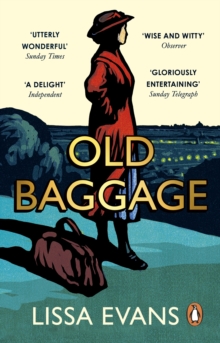 What do you do next, after you've changed the world?It is 1928. Matilda Simpkin, rooting through a cupboard, comes across a small wooden club - an old possession of hers, unseen for more than a decade. Mattie is a woman with a thrilling past and a chafingly uneventful present. During the Women's Suffrage Campaign she was a militant. Jailed five times, she marched, sang, gave speeches, smashed windows and heckled Winston Churchill, and nothing - nothing - since then has had the same depth, the same excitement. Now in middle age, she is still looking for a fresh mould into which to pour her energies. Giving the wooden club a thoughtful twirl, she is struck by an idea - but what starts as a brilliantly idealistic plan is derailed by a connection with Mattie's militant past, one which begins to threaten every principle that she stands for. Old Baggage is a funny and bittersweet portrait of a woman who has never, never given up the fight.
---
Girl on Fire by Tony Parsons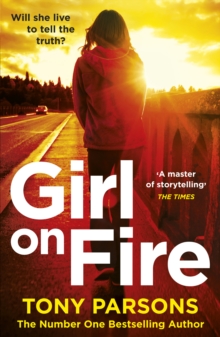 When terrorists use a drone to bring down a plane on one of London's busiest shopping centres, it ignites a chain of events that will draw in the innocent and guilty alike.
DC Max Wolfe finds himself caught in the crossfire in a city that seems increasingly dangerous and hostile.
But does the danger come from the murderous criminals that Max is tracking down?
Or the people he's trying to protect?Or does the real threat to Max lie closer to home?
---
Fire and Blood by George R R Martin
Set 300 years before the events in A Song of Ice and Fire, FIRE AND BLOOD is the definitive history of the Targaryens in Westeros as told by Archmaester Gyldayn, and chronicles the conquest that united the Seven Kingdoms under Targaryen rule through to the Dance of the Dragons: the Targaryen civil war that nearly ended their dynasty forever. The thrilling history of the Targaryens comes to life in this masterly work by the author of A Song of Ice and Fire, the inspiration for HBO's Game of Thrones. With all the fire and fury fans have come to expect from internationally bestselling author George R.R. Martin, this is the first volume of the definitive two-part history of the Targaryens in Westeros. Centuries before the events of A Game of Thrones, House Targaryen - the only family of dragonlords to survive the Doom of Valyria - took up residence on Dragonstone. Fire and Blood begins their tale with the legendary Aegon the Conqueror, creator of the Iron Throne, and goes on to recount the generations of Targaryens who fought to hold that iconic seat, all the way up to the civil war that nearly tore their dynasty apart. What really happened during the Dance of the Dragons? Why was it so deadly to visit Valyria after the Doom? What were Maegor the Cruel's worst crimes? What was it like in Westeros when dragons ruled the skies? These are but a few of the questions answered in this essential chronicle, as related by a learned maester of the Citadel, and featuring more than eighty all-new black-and-white illustrations by artist Doug Wheatley. With all the scope and grandeur of Gibbon's The History of the Decline and Fall of the Roman Empire, Fire and Blood is the ultimate game of thrones, giving readers a whole new appreciation for the dynamic, often bloody, and always fascinating history of Westeros.
---
Cassandra Darke by Posy Simmons
Cassandra Darke is an art dealer, mean, selfish, solitary by nature, living in Chelsea in a house worth GBP7 million. She has become a social pariah, but doesn't much care. Between one Christmas and the next, she has sullied the reputation of a West End gallery and has acquired a conviction for fraud, a suspended sentence and a bank balance drained by lawsuits. On the scale of villainy, fraud seems to Cassandra a rather paltry offence - her own crime involving `no violence, no weapon, no dead body'. But in Cassandra's basement, her young ex-lodger, Nicki, has left a surprise, something which implies at least violence and probably a body . . . Something which forces Cassandra out of her rich enclave and onto the streets. Not those local streets paved with gold and lit with festive glitter, but grimmer, darker places, where she must make the choice between self-sacrifice and running for her life.
---
Tombland by C J Sansom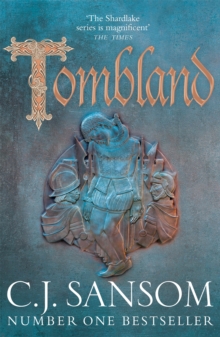 Spring, 1549. Two years after the death of Henry VIII, England is sliding into chaos . . . The nominal king, Edward VI, is eleven years old. His uncle Edward Seymour, Lord Hertford, rules as Protector. The extirpation of the old religion by radical Protestants is stirring discontent among the populace while the Protector's prolonged war with Scotland is proving a disastrous failure and threatens to involve France. Worst of all, the economy is in collapse, inflation rages and rebellion is stirring among the peasantry. Since the old King's death, Matthew Shardlake has been working as a lawyer in the service of Henry's younger daughter, the Lady Elizabeth. The gruesome murder of Edith Boleyn, the wife of John Boleyn - a distant Norfolk relation of Elizabeth's mother - which could have political implications for Elizabeth, brings Shardlake and his assistant Nicholas Overton to the summer assizes at Norwich. There they are reunited with Shardlake's former assistant Jack Barak. The three find layers of mystery and danger surrounding Edith's death, as a second murder is committed. And then East Anglia explodes, as peasant rebellion breaks out across the country. The yeoman Robert Kett leads a force of thousands in overthrowing the landlords and establishing a vast camp outside Norwich. Soon the rebels have taken over the city, England's second largest. Barak throws in his lot with the rebels; Nicholas, opposed to them, becomes a prisoner in Norwich Castle; while Shardlake has to decide where his ultimate loyalties lie, as government forces in London prepare to march north and destroy the rebels. Meanwhile he discovers that the murder of Edith Boleyn may have connections reaching into both the heart of the rebel camp and of the Norfolk gentry . .
---
The Tattooist of Auschwitz by Heather Morris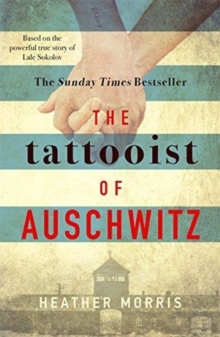 I tattooed a number on her arm. She tattooed her name on my heart.
In 1942, Lale Sokolov arrived in Auschwitz-Birkenau. He was given the job of tattooing the prisoners marked for survival - scratching numbers into his fellow victims' arms in indelible ink to create what would become one of the most potent symbols of the Holocaust.
Waiting in line to be tattooed, terrified and shaking, was a young girl.
For Lale - a dandy, a jack-the-lad, a bit of a chancer - it was love at first sight. And he was determined not only to survive himself, but to ensure this woman, Gita, did, too. So begins one of the most life-affirming, courageous, unforgettable and human stories of the Holocaust: the love story of the tattooist of Auschwitz.
---
Anatomy of a Scandal by Sarah Vaughan
A wife, determined to keep her family safe, must face a prosecutor who believes justice has been a long time coming.
A scandal that will rock Westminster.
And the women caught at the heart of it.
Anatomy of a Scandal centres on a high-profile marriage that begins to unravel when the husband is accused of a terrible crime. Sophie is sure her husband, James, is innocent and desperately hopes to protect her precious family from the lies which might ruin them. Kate is the barrister who will prosecute the case - she is equally certain that James is guilty and determined he will pay for his crimes.
---
After the Party by Cressida Connolly
'Had it not been for my weakness, someone who is now dead could still be alive. That is what I believed and consequently lived with every day in prison.'It is the summer of 1938 and Phyllis Forrester has returned to England after years abroad. Moving into her sister's grand country house, she soon finds herself entangled in a new world of idealistic beliefs and seemingly innocent friendships. Fevered talk of another war infiltrates their small, privileged circle, giving way to a thrilling solution: a great and charismatic leader, who will restore England to its former glory. At a party hosted by her new friends, Phyllis lets down her guard for a single moment, with devastating consequences. Years later, Phyllis, alone and embittered, recounts the dramatic events which led to her imprisonment and changed the course of her life forever. Powerful, poignant, and exquisitely observed, After the Party is an illuminating portrait of a dark period of British history which we are yet to fully acknowledge.
---
Little Fires Everywhere by Celeste Ng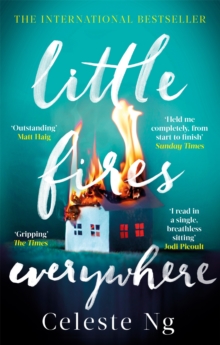 Everyone in Shaker Heights was talking about it that summer: how Isabelle, the last of the Richardson children, had finally gone around the bend and burned the house down. In Shaker Heights, a placid, progressive suburb of Cleveland, everything is meticulously planned - from the layout of the winding roads, to the colours of the houses, to the successful lives its residents will go on to lead. And no one embodies this spirit more than Elena Richardson, whose guiding principle is playing by the rules. Enter Mia Warren - an enigmatic artist and single mother- who arrives in this idyllic bubble with her teenage daughter Pearl, and rents a house from the Richardsons. Soon Mia and Pearl become more than just tenants: all four Richardson children are drawn to the mother-daughter pair. But Mia carries with her a mysterious past, and a disregard for the rules that threatens to upend this carefully ordered community. When old family friends attempt to adopt a Chinese-American baby, a custody battle erupts that dramatically divides the town - and puts Mia and Elena on opposing sides. Suspicious of Mia and her motives, Elena is determined to uncover the secrets in Mia's past. But her obsession will come at an unexpected and devastating cost...
---
The Librarian by Salley Vickers
A charmingly subversive novel about a library in 1950s England, by the acclaimed author of The Cleaner of ChartresSylvia Blackwell, a young woman in her twenties, moves to East Mole, a quaint market town in middle England, to start a new job as a children's librarian.
But the apparently pleasant town is not all it seems.
Sylvia falls in love with an older man - but it's her connection to his precocious young daughter and her neighbours' son which will change her life and put them, the library and her job under threat.
How does the library alter the young children's lives and how do the children fare as a result of the books Sylvia introduces them to?
---
Conversations with Friends by Sally Rooney
Frances is twenty-one years old, cool-headed and observant.
A student in Dublin and an aspiring writer, at night she performs spoken word with her best friend Bobbi, who used to be her girlfriend.
When they are interviewed and then befriended by Melissa, a well-known journalist who is married to Nick, an actor, they enter a world of beautiful houses, raucous dinner parties and holidays in Provence, beginning a complex menage-a-quatre.
But when Frances and Nick get unexpectedly closer, the sharply witty and emotion-averse Frances is forced to honestly confront her own vulnerabilities for the first time.
---
Anything is Possible by Elizabeth Strout
An unforgettable cast of small-town characters copes with love and loss from the No. 1 New York Times bestselling and Man Booker long-listed author of My Name is Lucy Barton Recalling Olive Kitteridge in its richness, structure, and complexity, Anything Is Possible explores the whole range of human emotion through the intimate dramas of people struggling to understand themselves and others. Anything is Possible tells the story of the inhabitants of rural, dusty Amgash, Illinois, the hometown of Lucy Barton, a successful New York writer who finally returns, after seventeen years of absence, to visit the siblings she left behind. Reverberating with the deep bonds of family, and the hope that comes with reconciliation, Anything Is Possible again underscores Elizabeth Strout's place as one of America's most respected and cherished authors.
---
A Gentleman in Moscow by Amor Towles
On 21 June 1922, Count Alexander Rostov - recipient of the Order of Saint Andrew, member of the Jockey Club, Master of the Hunt - is escorted out of the Kremlin, across Red Square and through the elegant revolving doors of the Hotel Metropol.
Deemed an unrepentant aristocrat by a Bolshevik tribunal, the Count has been sentenced to house arrest indefinitely.
But instead of his usual suite, he must now live in an attic room while Russia undergoes decades of tumultuous upheaval.
Can a life without luxury be the richest of all?
---
Reservoir 13 by Jon McGregor
Reservoir 13 tells the story of many lives haunted by one family's loss. Midwinter in the early years of this century. A teenage girl on holiday has gone missing in the hills at the heart of England. The villagers are called up to join the search, fanning out across the moors as the police set up roadblocks and a crowd of news reporters descends on their usually quiet home. Meanwhile, there is work that must still be done: cows milked, fences repaired, stone cut, pints poured, beds made, sermons written, a pantomime rehearsed. The search for the missing girl goes on, but so does everyday life. As it must. An extraordinary novel of cumulative power and grace, Reservoir 13 explores the rhythms of the natural world and the repeated human gift for violence, unfolding over thirteen years as the aftershocks of a stranger's tragedy refuse to subside.
---
Eleanor Oliphant is Completely Fine by Gail Honeyman
Eleanor Oliphant has learned how to survive - but not how to live Eleanor Oliphant leads a simple life. She wears the same clothes to work every day, eats the same meal deal for lunch every day and buys the same two bottles of vodka to drink every weekend. Eleanor Oliphant is happy. Nothing is missing from her carefully timetabled life. Except, sometimes, everything. One simple act of kindness is about to shatter the walls Eleanor has built around herself. Now she must learn how to navigate the world that everyone else seems to take for granted - while searching for the courage to face the dark corners she's avoided all her life. Change can be good. Change can be bad. But surely any change is better than... fine?
---