Welcome to Pitshanger Books

A warm welcome to our website. Please feel free to explore the site and let us know what you think of it.

Your local independent bookshop

Located on lovely, leafy Pitshanger Lane. We stock over 3000 titles. As well as books, we sell cards, wrapping paper, stationery and games.

Serving our community

Everybody that works here lives locally. We all love the area and we all love books so please feel free to ask if there's anything you need.
What's new?
Radio 4

What's new?

Bestsellers

At the Cinema
Book of the Week
Handel in London by Jane Glover
Handel in London tells the story of a young German composer who in 1712, followed his princely master to London and would remain there for the rest of his life. That master would become King George II and the composer was George Frideric Handel. Handel, then still only twenty-seven and largely self-taught, would be at the heart of musical activity in London for the next four decades, composing masterpiece after masterpiece, whether the glorious coronation anthem, Zadok the Priest, operas such as Giulio Cesare, Rinaldo and Alcina or the great oratorios, culminating, of course, in Messiah. Here, Jane Glover, who has conducted Handel's work in opera houses and concert halls throughout the world, draws on her profound understanding of music and musicians to tell Handel's story. It is a story of music-making and musicianship, of practices and practicalities, but also of courts and cabals, of theatrical rivalries and of eighteenth-century society. It is also, of course, the story of some of the most remarkable music ever written, music that has been played and sung, and loved, in this country - and throughout the world - for three hundred years.
---
Book at Bedtime
Unsheltered by Barbara Kingsolver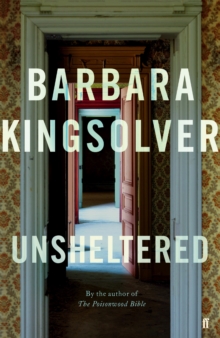 2016 Vineland. Meet Willa Knox, a woman who stands braced against an upended world that seems to hold no mercy for her shattered life and family - or the crumbling house that contains her. 1871 VinelandThatcher Greenwood, the new science teacher, is a fervent advocate of the work of Charles Darwin, and he is keen to communicate his ideas to his students. But those in power in Thatcher's small town have no desire for a new world order. Thatcher and his teachings are not welcome. Both Willa and Thatcher resist the prevailing logic. Both are asked to pay a high price for their courage. But both also find inspiration -- and an unlikely kindred spirit -- in Mary Treat, a scientist, adventurer and anachronism. A testament to both the resilience and persistent myopia of the human condition, Unsheltered explores the foundations we build in life, spanning time and place to give us all a clearer look at those around us, and perhaps ourselves. It is a novel that speaks truly to our times.
Man Booker Prize 2018
Anna Burns has won this year's prestigious Man Booker Prize for her third novel 'Milkman'.
This is an experimental novel, narrated by an unnamed 18 year old girl, known only as Middle Sister. In the city where the novel is located - also unnamed - to be interesting is dangerous. Middle sister is busy attempting to keep her mother from discovering her maybe-boyfriend and to keep everyone in the dark about her encounter with Milkman. But when first brother-in-law sniffs out her struggle, and rumours start to swell, middle sister becomes 'interesting'. The last thing she ever wanted to be. To be interesting is to be noticed and to be noticed is dangerous.
Milkman is a tale of gossip and hearsay, silence and deliberate deafness. It is the story of inaction with enormous consequences.
Booker's chair of judges, the philosopher Kwame Anthony Appiah, described the book as 'incredibly original', adding "None of us has ever read anything like this before,"
These are the books that were most popular with our customers last week......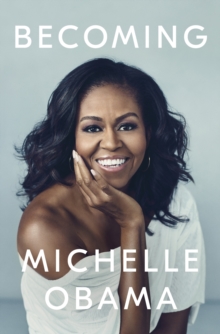 1. Becoming by Michelle Obama
2. A Very Murderous Christmas
3. The Spy and the Traitor by Ben Macintyre
4. The Secret Lives of Colour by Kassia St Clair
5. Milkman by Anna Burn
6. The Penguin Book of Brexit Cartoons
7. The Librarian by Salley Vickers
8. Educated by Tara Westover
9. The House Swap by Rebecca Fleet
10. This is Going to Hurt by Adam Kay
If you would like to read any of these books, please send us a message from our contacts page, and we will reserve a copy for you.
The Hate U Give by Angie Thomas
Sixteen-year-old Starr lives in two worlds: the poor neighbourhood where she was born and raised and her posh high school in the suburbs.
The uneasy balance between them is shattered when Starr is the only witness to the fatal shooting of her unarmed best friend, Khalil, by a police officer.
Now what Starr says could destroy her community.
It could also get her killed. Inspired by the Black Lives Matter movement, this is a powerful and gripping YA novel about one girl's struggle for justice.
You will find us on the south side of Pitshanger Lane. Please use the maps below to find us.
Gifts
As well as books we offer a range of gifts for children from Orchard Toys, Crayola, Galt and Playmobil. We also stock Top Trumps, Banangrams and other word association games.
And to finish off your gift, we have some lovely sheets and rolls of wrapping paper for adults and children. 
---
Cards
We stock cards for most occasions as well as a wide range of blank cards from publishers like Cannsdown Press and Green Pebble. We also have cards produced by local artists as well as designs featuring Pitshanger Lane and other local landmarks!
There's a wonderful range published by Candlestick Press which we absolutely love.
 The 'Instead of a card' range are priced at just under £5.00, come with an envelope, and contain around ten poems on subjects such as Birds, Tea, Mothers, Gardens, Cats, Bicycles and Knitting. They make wonderful, thoughtful presents and the range is growing all the time.
We are involved with many schools in the local area, and are keen to be involved with more. Among the services we offer are:-
Collation and supply of orders in a matter of days 
10% discount 
Assistance with School Book Fairs
Sponsorship of awards
Advertising for your school via leaflets and posters in our shop 

Please do contact us by email or 'phone to discuss any of these services in more detail.
Our independent bookshop is located on lovely, leafy Pitshanger Lane. We stock over 3000 titles, and can order hundreds of thousands more in just 24 hours.
As well as books, we sell cards, wrapping paper, stationery and games. We pride ourselves on our friendly service and personal recommendations.
If your purchase is a present, we can gift wrap it for you; if you can't get out to the shops we can deliver to your home.
We love books, we love reading and we love talking about books. If you do too, pop in next time you are passing; we would love to see you.
Coming up
Join us on Sunday 25 November for celebrations all along Pitshanger Lane.
We will be open from 4pm until 8pm and will have refreshments and nibbles to sustain you.
If you are aiming to do some Christmas shopping we can show you all the latest books, as well as Christmas cards, Advent Calendars and Candles, Wrapping Paper, games and lots more.
See you there!