The Spy and the Traitor by Ben Macintyre
A thrilling Cold War story about a KGB double agent, by one of Britain's greatest historiansOn a warm July evening in 1985, a middle-aged man stood on the pavement of a busy avenue in the heart of Moscow, holding a plastic carrier bag. In his grey suit and tie, he looked like any other Soviet citizen. The bag alone was mildly conspicuous, printed with the red logo of Safeway, the British supermarket. The man was a spy. A senior KGB officer, for more than a decade he had supplied his British spymasters with a stream of priceless secrets from deep within the Soviet intelligence machine. No spy had done more to damage the KGB. The Safeway bag was a signal: to activate his escape plan to be smuggled out of Soviet Russia. So began one of the boldest and most extraordinary episodes in the history of spying. Ben Macintyre reveals a tale of espionage, betrayal and raw courage that changed the course of the Cold War forever...
---
In my Life by Alan Johnson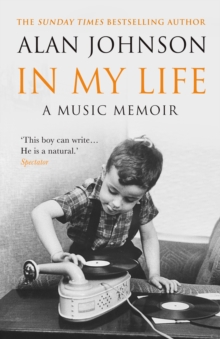 From being transported by the sound of 'True Love' by Bing Crosby and Grace Kelly on the radio, as a small child living in condemned housing in ungentrified West London in the late 1950s, to going out to work as a postman humming 'Watching the Detectives' by Elvis Costello in 1977, Alan Johnson's life has always had a musical soundtrack. In fact music hasn't just accompanied his life, it's been an integral part of it. In the bestselling and award-winning tradition of This Boy, In My Life vividly transports us to a world that is no longer with us - a world of Dansettes and jukeboxes, of heartfelt love songs and heart-broken ballads, of smoky coffee shops and dingy dance halls. From Bob Dylan to David Bowie, from Lonnie Donnegan to Bruce Springsteen, all of Alan's favourites are here. As are, of course, his beloved Beatles, whom he has worshipped with undying admiration since 1963. But this isn't just a book about music. In My Life adds a fourth dimension to the story of Alan Johnson the man.
---
Speeches of Note by Shaun Usher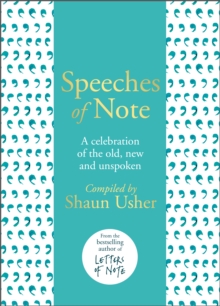 From Shaun Usher, the author of the international bestseller Letters of Note, comes an obsessively curated, richly illustratedand sumptuously produced collection of speeches from throughout the ages. Discover speeches that altered the course of history, like Nelson Mandela's on the day he became South Africa's first black President, and outpourings of much-needed change, such as the impassioned impromptu appeal for women's rights from Sojourner Truth, an African-American woman born into slavery. Expect the gloriously unexpected, as Kermit the Frog takes to the podium, and celebrate lives well-lived, including Tilda Swinton's tribute to `every alien's favourite cousin', David Bowie. While some speeches are heard by millions, some remain unspoken: the secret draft prepared for Queen Elizabeth II during a military exercise for World War III and President Nixon's chilling public announcement should Neil Armstrong and Buzz Aldrin become stranded on the Moon. Surprising, inspiring and shocking; moving, comforting and enlightening. Seventy-six extraordinary ways to step into someone else's shoes.
---
Living with the Gods by Neil MacGregor
A panoramic exploration of peoples, objects and beliefs over 40,000 years from the celebrated author of A History of the World in 100 Objects and Germany, following the new BBC Radio 4 documentary and British Museum exhibition. Available for pre-order now. No society on Earth lacks beliefs about where it has come from, its place in the world, and the connection of individuals to the eternal. Neil MacGregor's dazzling new book traces how different societies have understood and articulated their place in the cosmic scheme. He brilliantly turns his kaleidoscope of objects, monuments and ideas to examining mankind's beliefs - not from the perspective of institutional religions, but by focusing on the shared narratives that have shaped our societies, and our relationships with each other.
---
Fear: Trump in the White House by Bob Woodward
With authoritative reporting honed through eight presidencies from Nixon to Obama, author Bob Woodward reveals in unprecedented detail the harrowing life inside President Donald Trump's White House and precisely how he makes decisions on major foreign and domestic policies.
Woodward draws from hundreds of hours of interviews with firsthand sources, meeting notes, personal diaries, files and documents.
The focus is on the explosive debates and the decision-making in the Oval Office, the Situation Room, Air Force One and the White House residence.
Fear is the most intimate portrait of a sitting president ever published during the president's first years in office.
---
How to be a Footballer by Peter Crouch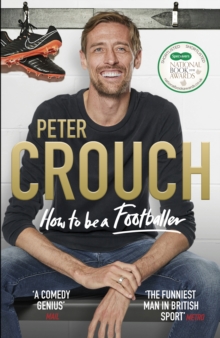 You become a footballer because you love football. And then you are a footballer, and you're suddenly in the strangest, most baffling world of all. A world where one team-mate comes to training in a bright red suit with matching top-hat, cane and glasses, without any actual glass in them, and another has so many sports cars they forget they have left a Porsche at the train station. Even when their surname is incorporated in the registration plate. So walk with me into the dressing-room, to find out which players refuse to touch a football before a game, to discover why a load of millionaires never have any shower-gel, and to hear what Cristiano Ronaldo says when he looks at himself in the mirror. We will go into post-match interviews, make fools of ourselves on social media and try to ensure that we never again pay GBP250 for a haircut that should have cost a tenner. We'll be coached and cajoled by Harry Redknapp, upset Rafa Benitez and be soothed by the sound of an accordion played by Sven-Goran Eriksson's assistant Tord Grip.
There will be some very bad music and some very bad decisions.
I am Peter Crouch. This is How To Be A Footballer. Shall we?
---
Ottolenghi SIMPLE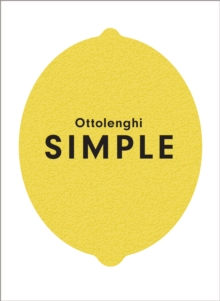 Everything you love about Ottolenghi, made simple. Yotam Ottolenghi's award-winning recipes are always a celebration: an unforgettable combination of abundance, taste and surprise. Ottolenghi SIMPLE is no different, with 130 brand-new dishes that contain all the inventive elements and flavour combinations that Ottolenghi is loved for, but with minimal hassle for maximum joy. Bursting with colourful photography, Ottolenghi SIMPLE showcases Yotam's standout dishes that will suit whatever type of cooking you find easy - whether that's getting wonderful food on the table in under 30 minutes, using just one pot to make a delicious meal, or a flavoursome dish that can be prepared ahead and then served when you're ready. These brilliant, flavour-forward dishes are all SIMPLE in at least one (but very often more than one) way: S - short on time: less than 30 minutes I - 10 ingredients or lessM - make aheadP - pantry L - lazyE - easier than you think Ottolenghi SIMPLE is the stunning new cookbook we have all been wishing for: Yotam Ottolenghi's vibrant food made easy.
---
The Pebbles on the Beach by Clarence Ellis
This edition includes a foreword by Robert Macfarlane. There is a handy illustrated guide to identifying pebbles on the reverse of the book jacket. Pebble-hunting is a pleasant hobby that makes little demand upon one's patience and still less upon one's physical energy. (You may even enjoy the hunt from the luxurious sloth of a deck chair). One of the true delights of the pebble-seeker is to read the stories in the stones - to determine whence and by what means they came to be there. We must always bear in mind that a pebble is a transient thing. It is in the half-way stage of a long existence . . . This is a book about the simple pleasure of pebble spotting. Clarence Ellis is a charming, knowledgeable and witty guide to everything you didn't know there was to know about pebbles. He ruminates on what a pebble actually is, before showing us how they are formed, advising on the best pebble-spotting grounds in the UK, helping to identify individual stones, and giving tips on the necessary kit. You'll know your chert from your schist, your onyx from your agate, and will be on your guard for artificial intruders before you know it. Understanding the humble pebble makes a trip to the beach, lake-side or river bank simply that little bit more fascinating.
---
Sapiens by Yuval Noah Harari
Planet Earth is 4.5 billion years old. In just a fraction of that time, one species among countless others has conquered it. Us. We are the most advanced and most destructive animals ever to have lived. What makes us brilliant? What makes us deadly? What makes us Sapiens? In this bold and provocative book, Yuval Noah Harari explores who we are, how we got here and where we're going. Sapiens is a thrilling account of humankind's extraordinary history - from the Stone Age to the Silicon Age - and our journey from insignificant apes to rulers of the world 'It tackles the biggest questions of history and of the modern world, and it is written in unforgettably vivid language. You will love it!' Jared Diamond, author of Guns, Germs and Steel 'Unbelievably good. Jaw dropping from the first word to the last' Chris Evans, BBC Radio 2 Yuval's follow up to Sapiens, Homo Deus, is available now.
---
I am, I am, I am by Maggie O'Farrell
A memoir with a difference - the unputdownable story of an extraordinary woman's life in near-death experiences.
Insightful, inspirational, gorgeously written, it is a book to be read at a sitting, a story you finish newly conscious of life's fragility, determined to make every heartbeat count. A childhood illness she was not expected to survive. A teenage yearning to escape that nearly ended in disaster. A terrifying encounter on a remote path. A mismanaged labour in an understaffed hospital. Shocking, electric, unforgettable, this is the extraordinary memoir from Costa Novel-Award winner and Sunday Timesbestselling author Maggie O'Farrell.
It is a book to make you question yourself.
---
Lonely Courage by Rick Stroud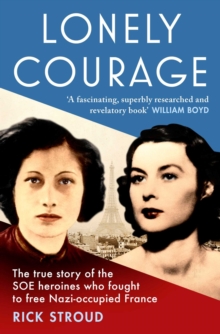 On 18 June 1940 General de Gaulle broadcast from London to his countrymen in France about the catastrophe that had overtaken their nation - the victory of the invading Germans. He declared `Is defeat final? No! . . . the flame of French Resistance must not and will not be extinguished'. The Resistance began almost immediately. At first it was made up of small, disorganised groups working in isolation. But by the time of the liberation in 1944 around 400,000 French citizens, nearly 2 per cent of the population, were involved. The Special Operations Executive (SOE) set up by Winston Churchill in 1941 saw its role in France as helping the Resistance by recruiting and organising guerrilla fighters; supplying and training them; and then disrupting the invaders by any means necessary. The basic SOE unit was a team of three: a leader, a wireless operator and a courier. These teams operated in Resistance circuits and the agents were given random codenames. The aim of this work was to prepare for the invasion of Europe by Allied forces and the eventual liberation of France. It was soon decided that women would play a vital role. There were 39 female agents recruited from all walks of life, ranging from a London shop assistant to a Polish aristocrat. What linked them was that they knew France well, were fluent in French and were prepared to sacrifice everything to help defeat the enemy. The women trained alongside the men, learning how to disappear into the background, how to operate a radio transmitter and how to kill a man with their bare hands. Once trained they were infiltrated behind the lines by parachute or tiny aircraft that could land in remote fields. Some of the women went on to lead thousands of Resistance fighters, while others were arrested, brutally interrogated and sent to concentration camps where they endured torment and death. Lonely Courage tells their story and sheds light on what life was really like for these brave women who tumbled from the sky.
---
Calypso by David Sedaris
If you've ever laughed your way through David Sedaris's cheerfully misanthropic stories, you might think you know what you're getting with Calypso. You'd be wrong. When he buys a beach house on the Carolina coast, Sedaris envisions long, relaxing vacations spent playing board games and lounging in the sun with those he loves most. And life at the Sea Section, as he names the vacation home, is exactly as idyllic as he imagined, except for one tiny, vexing realization: it's impossible to take a vacation from yourself. With Calypso, Sedaris sets his formidable powers of observation toward middle age and mortality. Make no mistake: these stories are very, very funny - it's a book that can make you laugh 'til you snort, the way only family can. Sedaris's writing has never been sharper, and his ability to shock readers into laughter unparalleled. But much of the comedy here is born out of that vertiginous moment when your own body betrays you and you realize that the story of your life is made up of more past than future. This is beach reading for people who detest beaches, required reading for those who loathe small talk and love a good tumour joke. Calypso is simultaneously Sedaris's darkest and warmest book yet - and it just might be his very best.
---
Watling Street by John Higgs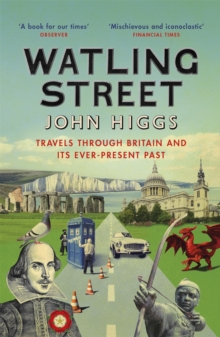 A journey along one of Britain's oldest roads, from Dover to Anglesey, in search of the hidden history that makes us who we are today. 'A bravura piece of writing - Bill Bryson on acid' Tom HollandWinding its way from the White Cliffs of Dover to the Druid groves of Anglesey, the ancient road of Watling Street has gone by many different names. It is a road of witches and ghosts, of queens and highwaymen, of history and myth, of Bletchley Park codebreakers, Chaucer, Boudicca, Dickens and James Bond. But Watling Street is not just the story of a route across our island. It is an acutely observed exploration of Britain and who we are today, told with wit and an unerring eye for the curious and surprising.
---
Notes on a Nervous Planet by Matt Haig
The world is messing with our minds.
Rates of stress and anxiety are rising.
A fast, nervous planet is creating fast and nervous lives.
We are more connected, yet feel more alone.
And we are encouraged to worry about everything from world politics to our body mass index. - How can we stay sane on a planet that makes us mad? - How do we stay human in a technological world?- How do we feel happy when we are encouraged to be anxious? After experiencing years of anxiety and panic attacks, these questions became urgent matters of life and death for Matt Haig. And he began to look for the link between what he felt and the world around him. Notes on a Nervous Planet is a personal and vital look at how to feel happy, human and whole in the twenty-first century.
---
Shark Drunk by Morten Stroksnes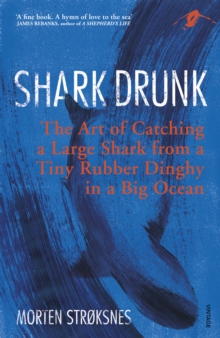 Shark Drunk is, in part, the tale of two men in a very small boat on the trail of a very big fish. It is also a story of obsession, enchantment and adventure. A love song to the sea, in all its mystery, hardship, wonder and life-giving majesty. In the great depths surrounding the remote Lofoten islands in Norway lives the Greenland shark. Twenty-six feet in length and weighing more than a tonne, it can live for 200 years. Its fluorescent green, parasite-covered eyes are said to hypnotise its prey, and its meat is so riddled with poison that, when consumed, it sends people into a hallucinatory trance. Armed with little more than their wits and a tiny rubber boat, Morten Stroksnes and his friend Hugo set out in pursuit of this enigmatic creature. Together, they tackle existential questions, experience the best and worst nature can throw at them, and explore the astonishing life teeming at the ocean's depths.
---
The Inner Level by Richard Wilkinson and Kate Pickett
Richard Wilkinson and Kate Pickett's The Spirit Level, now published in more than twenty languages, has been one of the most influential non-fiction books published in the last decade, showing conclusively how less equal societies fare worse than more equal ones across a whole range of social measures - health, education, levels of violence, life expectancy and child wellbeing - and initiating the enormous public attention now given to the impacts of inequality. Based on an equally impressive range of data and analysis, The Inner Level now shows the impact inequality has on individuals: how it affects us psychologically, makes social relations more stressful, undermines self-confidence and distorts natural differences in personal abilities. It demonstrates that societies based on fundamental equalities, sharing and reciprocity produce much higher levels of wellbeing than those based on excessive individualism, competitiveness and social aggression. Like its predecessor, The Inner Level will transform ideas of how we should organise the way we live together.
---
Exactly by Simon Winchester
Bestselling author Simon Winchester writes a magnificent history of the pioneering engineers who developed precision machinery to allow us to see as far as the moon and as close as the Higgs boson. Precision is the key to everything. It is an integral, unchallenged and essential component of our modern social, mercantile, scientific, mechanical and intellectual landscapes. The items we value in our daily lives - a camera, phone, computer, bicycle, car, a dishwasher perhaps - all sport components that fit together with precision and operate with near perfection. We also assume that the more precise a device the better it is. And yet whilst we live lives peppered and larded with precision, we are not, when we come to think about it, entirely sure what precision is, or what it means. How and when did it begin to build the modern world? Simon Winchester seeks to answer these questions through stories of precision's pioneers. Exactly takes us back to the origins of the Industrial Age, to Britain where he introduces the scientific minds that helped usher in modern production: John `Iron-Mad' Wilkinson, Henry Maudslay, Joseph Bramah, Jesse Ramsden, and Joseph Whitworth. Thomas Jefferson exported their discoveries to the United States as manufacturing developed in the early twentieth century, with Britain's Henry Royce developing the Rolls Royce and Henry Ford mass producing cars, Hattori's Seiko and Leica lenses, to today's cutting-edge developments from Europe, Asia and North America. As he introduces the minds and methods that have changed the modern world, Winchester explores fundamental questions. Why is precision important? What are the different tools we use to measure it? Who has invented and perfected it? Has the pursuit of the ultra-precise in so many facets of human life blinded us to other things of equal value, such as an appreciation for the age-old traditions of craftsmanship, art, and high culture? Are we missing something that reflects the world as it is, rather than the world as we think we would wish it to be? And can the precise and the natural co-exist in society?
---
The Boy Behind the Curtain by Tim Winton
The Boy Behind the Curtain is a portrait of a life, a place and a man. In this deeply personal collection of true stories and essays Tim Winton shows how moments from his childhood and life growing up have shaped his views on class, faith, fundamentalism, the environment, and - most pressingly - how all his experiences have made him a writer.
From unexpected links between car crashes and faith, surfing and writing, to the story of his upbringing in the changing Australian landscape, The Boy Behind the Curtain is an impassioned, funny, joyous, astonishing collection of memories, and Winton's most personal book to date.
---
The King and the Catholics by Antonia Fraser
The story of Catholic Emancipation begins with the violent Anti-Catholic Gordon Riots in 1780, fuelled by the reduction in Penal Laws against the Roman Catholics harking back to the sixteenth century. Some fifty years later, the passing of the Emancipation Bill was hailed as a 'bloodless revolution'. Had the Irish Catholics been a 'millstone', as described by an English aristocrat, or were they the prime movers? While the English Catholic aristocracy and the Irish peasants and merchants approached the Catholic Question in very different ways, they manifestly shared the same objective. Antonia Fraser brings colour and humour to the vivid drama with its huge cast of characters: George III, who opposed Emancipation on the basis of the Coronation Oath; his son, the indulgent Prince of Wales, who was enamoured with the Catholic Maria Fitzherbert before the voluptuous Lady Conyngham; Wellington and the 'born Tory' Peel vying for leadership; 'roaring' Lord Winchilsea; the heroic Daniel O'Connell. Expertly written and deftly argued, The King and Catholics is also a distant mirror of our times, reflecting the political issues arising from religious intolerance.
---
Arnhem by Anthony Beevor
The great airborne battle for the bridges in 1944 by Britain's Number One bestselling historianOn 17 September 1944, General Kurt Student, the founder of Nazi Germany's parachute forces, heard the growing roar of aero engines. He went out onto his balcony above the flat landscape of southern Holland to watch the vast air armada of Dakotas and gliders,carrying the British 1st Airborne and the American 101st and 82nd Airborne Divisions. He gazed up in envy at the greatest demonstration of paratroop power ever seen. Operation Market Garden, the plan to end the war by capturing the bridges leading to the Lower Rhine and beyond, was a bold concept: the Americans thought it unusually bold for Field Marshal Montgomery. But the cost of failure was horrendous, above all for the Dutch who risked everything to help. German reprisals were cruel and lasted until the end of the war. The British fascination for heroic failure has clouded the story of Arnhem in myths, not least that victory was possible when in fact the plan imposed by Montgomery and General 'Boy' Browning was doomed from the start. Antony Beevor, using many overlooked and new sources from Dutch, British, American, Polish and German archives, has reconstructed the terrible reality of this epic battle. Yet this book, written with Beevor's inimitable and gripping narrative, is about much more than a single dramatic battle. It looks into the very heart of war.
---
Small Island by Little Train by Chris Arnot
From stalwart little locomotives of topographic necessity, to the maverick engines of one man's whimsy, Britain's narrow-gauge steam trains run on tracks a world apart from its regimented mainlines. In Small Island by Little Train, eccentricity enthusiast Chris Arnot sets out to discover their stories. Stories include miniature railway on the Kent coast, used for Home Guard military trains during World War II, and now the school commute for dozens of local school children. The UK's only Alpine-style rack-and-pinion railway, scaling one of Britain's highest mountains. The five different gauges of railway circling one man's landscaped garden, and the team building their own trains to run on it.Far more than mere relics of the nation's industrial past, or battered veterans of wartime Britain, these are also stories of epic feats of preservation, volunteerism, tourism, and local history. They are an exploration of idiosyncrasy, enthusiasm and eccentricity. Or, to put it another way, a tale of Britishness.
---
Mrs Moreau's Warbler by Stephen Moss
Swallow and starling, puffin and peregrine, blue tit and blackcap. We use these names so often that few of us ever pause to wonder about their origins. What do they mean? Where did they come from? And who created them?The words we use to name birds are some of the most lyrical and evocative in the English language. They alsotell incredible stories: of epic expeditions, fierce battles between rival ornithologists, momentous historicalevents and touching romantic gestures.Through fascinating encounters with birds, and the rich cast of characters who came up with their names, inMrs Moreau's Warbler Stephen Moss takes us on a remarkable journey through time. From when humans and birds first shared the earth to our fraught present-day coexistence, Moss shows how these names reveal as much about ourselves and our relationship with the natural world as about the creatures they describe.
---
The Order of Time by Carlo Rovelli
The bestselling author of Seven Brief Lessons on Physics takes us on an enchanting journey to discover the meaning of time'We are time. We are this space, this plain opened by the traces of memory inside the connections between our neurons. We are memory. We are nostalgia. We are longing for a future that will not come.'Time is a mystery that does not cease to puzzle us. Philosophers, artists and poets have long explored its meaning while scientists have found that its structure is different from the simple intuition we have of it. From Boltzmann to quantum theory, from Einstein to loop quantum gravity, our understanding of time has been undergoing radical transformations. Time flows at a different speed in different places, the past and the future differ far less than we might think, and the very notion of the present evaporates in the vast universe.With his extraordinary charm and sense of wonder, bringing together science, philosophy and art, Carlo Rovelli unravels this mystery. Enlightening and consoling, The Order of Time shows that to understand ourselves we need to reflect on time -- and to understand time we need to reflect on ourselves.
---
The Curry Guy Easy by Dan Toombs
Dan Toombs, The Curry Guy, has perfected the art of British Indian Restaurant (BIR) cooking. In his highly anticipated new book, Curry Guy Easy, Dan shares the secrets of fuss-free curries, ones that can be made in half the time but still taste as good as the takeaway. Dan has been besieged by requests for more curry house favourites, ones that can be cooked with very little equipment and faff, and without all the need for complex restaurant preparation. Here he shares long-awaited recipes for the likes of Chicken 65, Black Dhal, Aloo Chaat, Simple Dosas, Prawn Balti, Lamb Keema Saag, and many more. Whether it's getting your curry cooked and on the table speedily, or doing minimal chopping and mixing before popping into a pan to simmer away happily, Dan's dishes mean you spend less time on the washing-up and more on the enjoyment of eating. For BIR food lovers all over the world, this is an essential guide to making their favourite recipes at home. Dan has spent years researching the methods and secrets of Indian chefs and here he distills that knowledge into a fabulous collection of 100 simple, delectable dishes.
---
How to Talk to Children about Art by Francoise Barbe-Gall
This is a children's art book for grown-ups.
In everyday language it shows how to explain to children what to look for and how to enjoy paintings as diverse as a Renaissance religious scene, an impressionist portrait or modernist masters like Kandinsky and Picasso.This new edition of How to Talk to Children about Art examines 30 paintings by great artists, from 1500 to the present day, in galleries around the world. The book gives examples of the kinds of questions a child might ask about the paintings, and provides straightforward answers. 'Who are the people in this painting?' 'Why has the artist used those colours?' 'How did the artist choose what to paint?' The book demystifies art appreciation and reveals that the simplest questions can be among the most pertinent. There is plenty that will stimulate children's interest in art and enlighten grown-ups too.
---
The Moth: All the Wonders by Catherine Burns
From storytelling phenomenon The Moth: a collection about risk, courage, and facing the unknown, drawn from the best stories ever told on their stages. All These Wonders features voices both familiar and new. Storytellers include writer Jung Chang and comedian Louis C.K, as well as a hip hop 'one hit wonder', an astronomer gazing at the surface of Pluto for the first time, and a young female spy risking everything as part of Churchill's secret army during World War II. They share their ventures into uncharted territory - and how their lives were changed forever by what they found there. These true stories have been carefully selected and adapted to the page by the creative minds at The Moth, and encompass the very best of the 17,000+ stories performed in live Moth shows around the world. It is filled with a variety of humourous, moving, and gripping tales from all walks of life that will leave you speechless.
---
BBC Proms Guide 2018
The BBC Proms is the world's biggest and longest -running classical music festival and one of the jewels in the crown for the BBC.
It is one of the strongest brand names in the music world and attracts a glittering array of artists and orchestras from the UK and around the world in over 150 concerts, talks, workshops and family events around London every summer.
Whether you're a first- time visitor or an experienced Prommer, watching at home or listening on radio or online, the BBC Proms Guide will help you to plan your summer of music and discover in depth what lies behind the Proms - from the composers to the performers to how the events are broadcast.
---
Factfulness by Hanes Rosling
Factfulness: The stress-reducing habit of only carrying opinions for which you have strong supporting facts. When asked simple questions about global trends - why the world's population is increasing; how many young women go to school; how many of us live in poverty - we systematically get the answers wrong. So wrong that a chimpanzee choosing answers at random will consistently outguess journalists, Nobel laureates, and investment bankers. In Factfulness, Professor of International Health and a man who can make data sing, Hans Rosling, together with his two long-time collaborators Anna and Ola, offers a radical new explanation of why this happens, and reveals the ten instincts that distort our perspective. It turns out that the world, for all its imperfections, is in a much better state than we might think. But when we worry about everything all the time instead of embracing a worldview based on facts, we can lose our ability to focus on the things that threaten us most. Inspiring and revelatory, filled with lively anecdotes and moving stories, Factfulness is an urgent and essential book that will change the way you see the world.
---
Theft by Finding by Sedaris
The point is to find out who you are and to be true to that person. Because so often you can't. Won't people turn away if they know the real me? you wonder. The me that hates my own child, that put my perfectly healthy dog to sleep? The me who thinks, deep down, that maybe The Wire was overrated? For nearly four decades, David Sedaris has faithfully kept a diary in which he records his thoughts and observations on the odd and funny events he witnesses. Anyone who has attended a live Sedaris event knows that his diary readings are often among the most joyful parts of the evening. But never before have they been available in print. Now, in Theft by Finding, Sedaris brings us his favorite entries. From the family home in Ralegh, North Carolina, we follow Sedaris as he sets out to make his way in the world. As an art student and then teacher in Chicago he works at a succession of very odd jobs, meeting even odder people, before moving to New York to pursue a career as a writer - where instead he very quickly lands a job in Macy's department store as an elf in Santaland... Tender, hilarious, illuminating, and endlessly captivating, Theft by Finding offers a rare look into the mind of one of our generation's greatest comic geniuses.
---
Gimson's Prime Ministers by Andrew Gimson
A concise, sharp-witted and illuminating account of the lives of Britain's prime ministers from Walpole to May, illustrated by Martin Rowson. For the reader who has heard of such giants as Gladstone and Disraeli, and has drunk in a pub called the Palmerston, but has only the haziest idea of who these people were, Gimson's Prime Ministers offers a short account of them all which can be read for pleasure, and not just for edification.
With Gimson's wonderful prose once again complemented by Martin Rowson's inimitable illustrations, this lively and entertaining aide-memoire and work of satirical genius brings our parliamentary history to life as never before.
---
How to Garden When You're New to Gardening by Dorling Kindersley
Let the RHS guide you through the surprisingly simple steps to creating a garden you can enjoy with your friends, and even show off to them.
Are you surrounded by weeds? Is your lawn forlorn? Are the bushes deceased?
Fear not!
How To Garden When You're New To Gardening shows you the basics to get your green space under control and keep it that way. With the expertise of the RHS, this book gives simple step by step instructions, with clear images to help you build your dream garden, no matter the size and scale.
Take the pain out of planting, potting, and pruning and enjoy your precious patch of land.
---
How to be Human by Ruby Wax
It took us 4 billion years to evolve to where we are now. No question, anyone reading this has won the evolutionary Hunger Games by the fact you're on all 2's and not some fossil. This should make us all the happiest species alive - most of us aren't, what's gone wrong? We've started treating ourselves like machines and less like humans. We're so used to upgrading things like our iPhones; as soon as the new one comes out, we don't think twice, we dump it. (Many people I know are now on iWife4 or iHusband8, the motto being, if it's new, it's better.) We can't stop the future from arriving, no matter what drugs we're on. But even if nearly every part of us becomes robotic, we'll still, fingers crossed, have our minds, which, hopefully, we'll be able use for things like compassion, rather than chasing what's 'better' and if we can do that we're on the yellow brick road to happiness. I wrote this book with a little help from a monk, who explains how the mind works, also gives some mindfulness exercises, and a neuroscientist who explains where everything that makes us can be found in the brain. We answer every question you've ever had about: evolution, thoughts, emotions, the body, addictions, relationships, kids, the future and compassion. How to be Human is extremely funny, true and the only manual you'll need to help you upgrade your mind as much as you've upgraded your iPhone.
---
Istanbul by Bettany Hughes
Istanbul has always been a place where stories and histories collide and crackle, where the idea is as potent as the historical fact. From the Qu'ran to Shakespeare, this city with three names - Byzantium, Constantinople, Istanbul - resonates as an idea and a place, and overspills its boundaries - real and imagined. Standing as the gateway between the East and West, it has served as the capital of the Roman, Byzantine, Latin and Ottoman Empires. For much of its history it was known simply as The City, but, as Bettany Hughes reveals, Istanbul is not just a city, but a story. In this epic new biography, Hughes takes us on a dazzling historical journey through the many incarnations of one of the world's greatest cities. As the longest-lived political entity in Europe, over the last 6,000 years Istanbul has absorbed a mosaic of micro-cities and cultures all gathering around the core. At the latest count archaeologists have measured forty-two human habitation layers. Phoenicians, Genoese, Venetians, Jews, Vikings, Azeris all called a patch of this earth their home. Based on meticulous research and new archaeological evidence, this captivating portrait of the momentous life of Istanbul is visceral, immediate and scholarly narrative history at its finest.
---
Magna Carta by Dan Jones
On a summer's day in 1215 a beleaguered English monarch met a group of disgruntled barons in a meadow by the river Thames named Runnymede. Beset by foreign crisis and domestic rebellion, King John was fast running out of options. On 15 June he reluctantly agreed to fix his regal seal to a document that would change the world. A milestone in the development of constitutional politics and the rule of law, the 'Great Charter' established an Englishman's right to Habeas Corpus and set limits to the exercise of royal power. For the first time a group of subjects had forced an English king to agree to a document that limited his powers by law and protected their rights. Dan Jones's elegant and authoritative narrative of the making and legacy of Magna Carta is amplified by profiles of the barons who secured it and a full text of the charter in both Latin and English.
---
Women and Power: A Manifesto by Mary Beard
Why the popular resonance of 'mansplaining' (despite the intense dislike of the term felt by many men)? It hits home for us because it points straight to what it feels like not to be taken seriously: a bit like when I get lectured on Roman history on Twitter. Britain's best-known classicist Mary Beard, is also a committed and vocal feminist. With wry wit, she revisits the gender agenda and shows how history has treated powerful women. Her examples range from the classical world to the modern day, from Medusa and Athena to Theresa May and Elizabeth Warren. Beard explores the cultural underpinnings of misogyny, considering the public voice of women, our cultural assumptions about women's relationship with power, and how powerful women resist being packaged into a male template. With personal reflections on her own experiences of the sexism and gendered aggression she has endured online, Mary asks: if women aren't perceived to be within the structures of power, isn't it power that we need to redefine?
---
Life in the Garden by Penelope Lively
The two central activities in my life - alongside writing - have been reading and gardening.
Penelope Lively has always been a keen gardener.
This book is partly a memoir of her own life in gardens: the large garden at home in Cairo where she spent most of her childhood, her grandmother's garden in a sloping Somerset field, then two successive Oxfordshire gardens of her own, and the smaller urban garden in the North London home she lives in today.
It is also a wise, engaging and far-ranging exploration of gardens in literature, from Paradise Lost to Alice in Wonderland, and of writers and their gardens, from Virginia Woolf to Philip Larkin.
---
The Secret Life of the Owl by John Lewis-Stempel
`Dusk is filling the valley. It is the time of the gloaming, the owl-light. Out in the wood, the resident tawny has started calling, Hoo-hoo-hoo-h-o-o-o.'There is something about owls. They feature in every major culture from the Stone Age onwards. They are creatures of the night, and thus of magic. They are the birds of ill-tidings, the avian messengers from the Other Side. But owls - with the sapient flatness of their faces, their big, round eyes, their paternal expressions - are also reassuringly familiar. We see them as wise, like Athena's owl, and loyal, like Harry Potter's Hedwig. Human-like, in other words.
No other species has so captivated us.
In The Secret Life of the Owl, John Lewis-Stempel explores the legends and history of the owl. And in vivid, lyrical prose, he celebrates all the realities of this magnificent creature, whose natural powers are as fantastic as any myth.
---
Talking to my Daughter about the Economy by Yanis Varoufakis
Why is there so much inequality?
In this short book, world famous economist Yanis Varoufakis sets out to answer his eleven-year-old daughter Xenia's deceptively simple question.
Using personal stories and famous myths - from Oedipus and Faust to Frankenstein and The Matrix - he explains what the economy is and why it has the power to shape our lives.
Intimate yet universally accessible, Talking To My Daughter About the Economy introduces readers to the most important drama of our times, helping to make sense of a troubling world while inspiring us to make it a better one.
---
Rick Stein: The Road to Mexico
Rick Stein brings his unrivalled enthusiasm and trusted expertise to the fresh, flavourful food of Mexico and California. No one better captures the food essence of a country and brings the best recipes into our kitchens like Rick.
Starting in San Francisco and Baja California, and working his way down to the southernmost tip of Mexico, Rick Stein cooks, eats and experiences Mexican food at its very best and most diverse. Packed with vegetables, centred around fresh ingredients and always high on flavour, Mexican and California cooking is naturally healthy and satisfying - from the incredible seafood of the north Pacific coast and the mole of Oaxaca, to the spices and salsas of Yucatan and Quintana Roo.
With the trademark beautiful photography and evocative design of Rick's books, this cookbook will encourage anyone to try out the bold food of these sunshine states.
---
Citizen Clem by John Bew
Clement Attlee was the Labour prime minister who presided over Britain's radical postwar government, delivering the end of the Empire in India, the foundation of the NHS and Britain's place in NATO. Called 'a sheep in sheep's clothing', his reputation has long been that of an unassuming character in the shadow of Churchill. But as John Bew's revelatory biography shows, Attlee was not only a hero of his age, but an emblem of it; and his life tells the story of how Britain changed over the twentieth century.
Here, Bew pierces Attlee's reticence to examine the intellect and beliefs of Britain's greatest - and least appreciated - peacetime prime minister.
This edition includes a new preface by the author in response to the 2017 general election.
---
Belonging by Simon Schama
The Jewish story is a history that is about, and for, all of us. And in our own time of anxious arrivals and enforced departures, the Jews' search for a home is more startlingly resonant than ever. Belonging is a magnificent cultural history abundantly alive with energy, character and colour. It spans centuries and continents, from the Jews' expulsion from Spain in 1492 it navigates miracles and massacres, wandering, discrimination, harmony and tolerance; to the brink of the twentieth century and, it seems, a point of profound hope. It tells the stories not just of rabbis and philosophers but of a poetess in the ghetto of Venice; a boxer in Georgian England; a general in Ming China; an opera composer in nineteenth-century Germany. The story unfolds in Kerala and Mantua, the starlit hills of Galilee, the rivers of Colombia, the kitchens of Istanbul, the taverns of Ukraine and the mining camps of California. It sails in caravels, rides the stage coaches and the railways; trudges the dawn streets of London, hobbles along with the remnant of Napoleon's ruined army. Through Schama's passionate telling of this second chronicle in an epic tale, a history emerges of the Jewish people that feels it is the story of everyone, of humanity.
---
The Secret Life of Cows by Rosamund Young
'A lovely, thoughtful little book about the intelligence of cows.'
James Rebanks, author of The Shepherd's Life Cows are as varied as people.
They can be highly intelligent or slow to understand; vain, considerate, proud, shy, or inventive.
Although much of a cow's day is spent eating, they always find time for extracurricular activities such as babysitting, playing hide and seek, blackberry picking, or fighting a tree.
This is an affectionate record of a hitherto secret world.
---
Down to Earth by Monty Don
Unrivalled gardening wisdom from Monty Don.
Written as he talks, this is Monty Don right beside you in the garden, challenging norms and sharing advice.
Month-by-month, Monty reveals the jobs he does in his own garden, that he hopes are relevant to you.
Discover Monty's thoughts and musings on nature, seasons, colour, design, pests, flowering shrubs, containers, and much more. Monty's intimate and lyrical writing is accompanied by photos of his own garden.
"I have written many gardening books but this is the distillation of 50 years of gardening experience. It has all the tips and essential pieces of knowledge that enable you to make your garden grow well, and it also shares my view that gardening is the secret to living well too." - Monty
---
Britain's 100 Best Railway Stations by Simon Jenkins
It is the location of all our hopeful beginnings and intended ends; an institution with its own rituals and priests; and a long-neglected aspect of Britain's architecture: the railway station.Bestselling historian Simon Jenkins has travelled the length and breadth of the country to select this joyous celebration of our social history.
With his usual insight and authority, he describes the history, geography, design and significance of each of these glories; explores their role in the national imagination; champions the engineers, architects and rival companies that made them possible; and tells the story behind the development, triumphs and follies of these very British creations.
From Waterloo to Whitby, St Pancras to Stirling, these are the marvellous, often undersung places that link our nation. All aboard!
---
Optimism over Despair by Noam Chomsky
An essential overview of the problems of our world today -- and how we should prepare for tomorrow -- from the world's leading public intellectual We have two choices. We can be pessimistic, give up, and help ensure that the worst will happen. Or we can be optimistic, grasp the opportunities that surely exist, and maybe help make the world a better place. Not much of a choice.
From peerless political thinker Noam Chomsky comes an exploration of rising neoliberalism, the refugee crisis in Europe, the Black Lives Matter movement, the dysfunctional US electoral system, and the prospects and challenges of building a movement for radical change. Including four up-to-the-minute interviews on the 2016 American election campaign and global resistance to Trump, this Penguin Special is a concise introduction to Chomsky's ideas and his take on the state of the world today.
---
Fall Down Seven Times, Get Up Eight by Naoki Higashida
FALL DOWN SEVEN TIMES, GET UP EIGHT is Naoki Higashida's gently subversive follow-up to his phenomenally popular book THE REASON I JUMP, which he wrote as a 13-year-old boy with severe autism. Now he shares his thoughts and experiences as a young man, exploring a range of topics from education, identity, family and society to personal growth. He has also written an enigmatic story, 'A Journey', especially for this edition, which is introduced by David Mitchell (co-translator with KA Yoshida). Part memoir, part critique of a world that sees disabilities ahead of disabled people, it opens a window into the mind and world of an autistic, non-verbal young adult, providing remarkable insights into autism in general.
---
The Clever Guts Diet by Michael Mosley
Your gut is astonishingly clever. It contains millions of neurons - as many as you would find in the brain of a cat - and is home to the microbiome, an army of microbes that influences your mood, weight and immune system. In this groundbreaking book, Dr Mosley takes us on a revelatory journey through the gut, showing how junk food and overuse of antibiotics have wiped out many "good" gut bacteria, leading to a modern plague of allergies, food intolerances and obesity. Setting the record straight on everything from prebiotics to probiotics, fermented foods to fasting, Dr Mosley provides scientifically proven ways to control your appetite and boost your mood. The Clever Guts Diet is packed with delicious, healing recipes, menu plans, checklists and tips - all the tools you need to transform your gut and change the way you eat for ever.
---
Admissions: A Life in Brain Surgery by Henry Marsh
. Henry Marsh has spent a lifetime operating on the surgical frontline. There have been exhilarating highs and devastating lows, but his love for the practice of neurosurgery has never wavered. Prompted by his retirement from his full-time job in the NHS, and through his continuing work in Nepal and Ukraine, Henry has been forced to reflect more deeply about what forty years spent handling the human brain has taught him. Moving between encounters with patients in his London hospital, to those he treats in the more extreme circumstances of his work abroad, Henry faces up to the burden of responsibility that can come with trying to reduce human suffering. Unearthing memories of his early days as a medical student, and the experiences that shaped him as a young surgeon, he explores the difficulties of a profession that deals in probabilities rather than certainties, and where the overwhelming urge to prolong life can come at a tragic cost for both patients and for those who love them. In this searing, provocative and deeply personal memoir, the bestselling author of Do No Harm finds new purpose in his own life as he approaches the end of his professional career, and a fresh understanding of what matters to us all in the end.
---
East West Street by Philippe Sands
When he receives an invitation to deliver a lecture in the Ukrainian city of Lviv, international lawyer Philippe Sands begins a journey on the trail of his family's secret history. In doing so, he uncovers an astonishing series of coincidences that lead him halfway across the world, to the origins of international law at the Nuremberg trial. Interweaving the stories of the two Nuremberg prosecutors (Hersch Lauterpacht and Rafael Lemkin) who invented the crimes or genocide and crimes against humanity, the Nazi governor responsible for the murder of thousands in and around Lviv (Hans Frank), and incredible acts of wartime bravery, East West Street is an unforgettable blend of memoir and historical detective story, and a powerful meditation on the way memory, crime and guilt leave scars across generations.
---
Homo Deus by Yuval Noah Harari
Sapiens showed us where we came from. Homo Deus shows us where we're going. War is obsolete. You are more likely to commit suicide than be killed in conflict. Famine is disappearing. You are at more risk of obesity than starvation. Death is just a technical problem. Equality is out - but immortality is in. What does our future hold? Yuval Noah Harari, author of the bestselling phenomenon Sapiens envisions a not-too-distant world in which we face a new set of challenges. Homo Deus explores the projects, dreams and nightmares that will shape the twenty-first century - from overcoming death to creating artificial life. It asks the fundamental questions: Where do we go from here? And how will we protect this fragile world from our own destructive powers?
---