If you would like to pre-order any of these forthcoming titles, please send us a message.
Always Look on the Bright Side of Life by Eric Idle
Publication Date: 2 October
 Price: £20
We know him best for his unforgettable roles on Monty Python - from the Flying Circus to The Meaning of Life. Now, Eric Idle reflects on the meaning of his own life in this entertaining memoir that takes us on a remarkable journey from his childhood in an austere boarding school through his successful career in comedy, television, theatre and film. Coming of age as a writer and comedian during the Sixties and Seventies, Eric stumbled into the crossroads of the cultural revolution and found himself rubbing shoulders with the likes of George Harrison, David Bowie and Robin Williams, all of whom became lifelong friends. With anecdotes sprinkled throughout involving Mike Nichols, Mick Jagger, Steve Martin, Paul Simon and many more, as well as the Pythons themselves, Eric captures a time of tremendous creative output with equal parts hilarity and heart. In Always Look on the Bright Side of Life, named after the song he wrote for Life of Brian which has since become the number-one song played at funerals in the UK, he shares the highlights of his life and career with the kind of offbeat humour that has delighted his audiences for five decades. This is a memoir chock-full of behind-the-scenes stories from a high-flying life featuring everyone from Princess Leia to Queen Elizabeth.
---
The Flame by Leonard Cohen
Publication Date: 2 October
Price: £20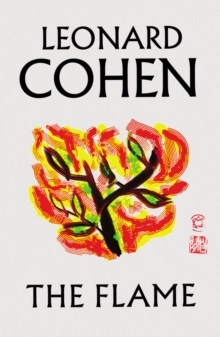 The Flame is a stunning collection of Leonard Cohen's last poems and writings, selected and ordered by Cohen in the final months of his life. The book contains an extensive selection from Cohen's notebooks, featuring lyrics, prose pieces and illustrations, which he kept in poetic form throughout his life, and offers an unprecedentedly intimate look inside the life and mind of a singular artist and thinker. An enormously powerful final chapter in Cohen's storied literary career, The Flame showcases the full range of Leonard Cohen's lyricism, from the exquisitely transcendent to the darkly funny. By turns devastatingly sad and winningly strange, these are the works of a poet and lyricist who has plumbed the depths of our darkest questions and come up wanting, yearning for more.
---
More Dashing by Patrick Leigh Fermor
Publication Date: 4 October
Price: £30
The second volume of exuberant, lively letters from legendary travel writer Patrick Leigh FermorThe first collection of letters from Patrick Leigh Fermor, Dashing for the Post, delighted critics and public alike. This second volume, More Dashing, presents a further selection of letters that exude a zest for life and adventure characteristic of the man known to all as `Paddy'. Paddy's exuberant letters contain glimpses of the great and the good: a chance conversation with the Foreign Secretary, Anthony Eden, when Paddy opens the wrong door, or a glass of ouzo under the pine trees with Harold Macmillan. They describe encounters with such varied figures as Jackie Onassis, Camilla Parker-Bowles, Oswald Mosley and Peter Mandelson, while also relating adventures with the humble: a `pick-nick' with the stonemasons at Kardamyli, or a drunken celebration in the Cretan mountains with his old comrades from the Resistance, most of them simple shepherds and goatherds. Paddy was at ease in any company - unfailingly charming, boyish, gentle and fun. Patrick Leigh Fermor has long been recognised as one of the greatest travel writers of his time. Nowhere is his restless curiosity and delight in language more dazzlingly displayed than in his letters, skilfully edited in this collection by Adam Sisman.
---
Histories of the Unexpected by Sam Willis and James Daybell
Publication Date: 4 October
Price: £18.99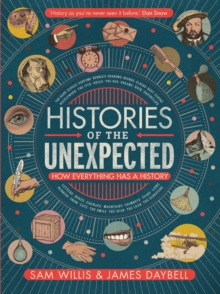 In this fascinating and original new book, Sam Willis and James Daybell lead us on a journey of discovery that tackles some of the greatest historical themes - from the Tudors to the Second World War, from the Roman Empire to the Victorians - but via entirely unexpected subjects.
You will find out here how the history of the beard is connected to the Crimean War; how the history of paperclips is all about the Stasi; how the history of bubbles is all about the French Revolution. And who knew that Heinrich Himmler, Tutankhamun and the history of needlework are linked to napalm and Victorian orphans?
Histories of the Unexpected not only presents a new way of thinking about the past, but also reveals the everyday world around us as never before.
---
Wasted Calories and Ruined Nights by Jay Rayner
Publication Date: 4 October
Price: £4.99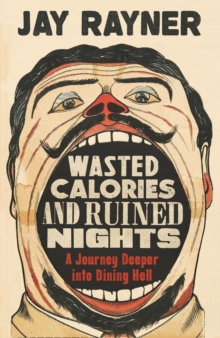 Featuring a new introduction by the author. Jay Rayner isn't just a trifle irritated. He is eye-gougingly, bone-crunchingly, teeth-grindingly angry. And admit it - that's the only reason you're here, isn't it? Because you don't really want to hear his eulogies about the finest dining experiences known to man, do you? You want him to suffer abysmal meals - preferably at eye-watering prices - so that you can gorge on the details and luxuriate in vicarious displeasure. Well, feast your eyes. Revel in Jay's misfortune as he is subjected to 'gummy condiments full of machismo and casual violence' and 'gravy like an episode of Downton Abbey'. He hopes you enjoy reading his accounts of these twenty miserable meals a damn sight more than he didn't enjoy experiencing them.
---
How the World Things: A Global History of Philosophy by Julian Baggini
Publication Date: 4 October
Price: £20
In the first global overview of philosophy, Julian Baggini travels the world to provide a wide-ranging map of human thought. One of the great unexplained wonders of human history is that written philosophy flowered entirely separately in China, India and Ancient Greece at more or less the same time. These early philosophies have had a profound impact on the development of distinctive cultures in different parts of the world. What we call 'philosophy' in the West is not even half the story. Julian Baggini sets out to expand our horizons in How the World Thinks, exploring the philosophies of Japan, India, China and the Muslim world, as well as the lesser-known oral traditions of Africa and Australia's first peoples. Interviewing thinkers from around the globe, Baggini asks questions such as: why is the West is more individualistic than the East? What makes secularism a less powerful force in the Islamic world than in Europe? And how has China resisted pressures for greater political freedom? Offering deep insights into how different regions operate, and paying as much attention to commonalities as to differences, Baggini shows that by gaining greater knowledge of how others think we take the first step to a greater understanding of ourselves.
---
The Comforts of Home by Susan Hill
Publication Date: 4 October
Price: £18.99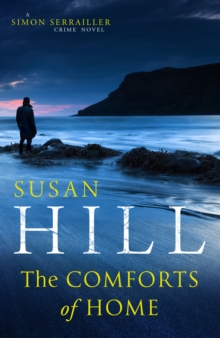 DC Simon Serrailler's last, devastating case was nearly the death of him and left him confronting a new reality Recovering on a remote Scottish island, his peace doesn't last long. He is pulled in to a murder inquiry by the overstretched local police. A newcomer, popular with the islanders, has died in perplexing circumstances. The community's reactions are complicated and fragile. It's good to be back on the job. And when Simon returns to Lafferton, an arsonist is on the rampage and a woman whose daughter disappeared some years before is haunting the police station seeking closure. She will not let it rest, and Simon is called in to do a cold-case review. At home, Simon is starting to get used to having a new brother-in-law - in the form of his Chief Constable Kieron Bright. His sister Cat has embarked on a new way of practising medicine, and his nephew Sam is trying to work out what to do with his life. And then their tricky father, Richard, turns up again like a bad penny. In this gripping new Serrailler thriller, Simon's personal and professional lives intertwine in more complex and demanding ways than ever before.
---
The King who Banned the Dark by Emily Haworth-Booth
Publication Date: 4 October
Price: £6.99
There was once a little boy who was afraid of the dark. There's nothing unusual about that. Most children are afraid of the dark at one time of another. But this little boy was a Prince, and he decided that when he became King, he would do something about the dark. He would ban it. When the King bans the dark completely, installing an artificial sun, and enforcing "anti-dark" laws, it seems like a good idea. The citizens don't need to worry about any of the scary things that might live in the dark. But what happens when nobody can sleep, and the citizens revolt? Will the King face his fears and turn the lights off?
The King Who Banned the Dark is a beautiful and thought-provoking story about how we need the dark in order to enjoy the light.
---
My Bed is an Air Balloon by Julia Copus
Publication Date: 4 October
Price: £6.99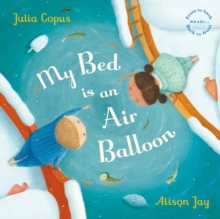 When night falls my bed is an air balloon. I sail through the slipsiverse, close by the moon. I float above treetops where the nub-nubs are sleepingand flowering hills where the whifflepigs go creeping;ponds strung with starlight that glitter like glass,a floog with its velvet nose bent to the grass. Such treasures I count on. My bed in the treesswings me up high, like a circus trapeze. Now the cool, night-rustling airslips through my finger-gaps, ripples my hair; now we glide over water, the moon's silver lightblown by a cloudpuff into the bight,adrift on the sea where the dream-shapes float;when night falls my bed is a sailing boat. When night falls my bed is a sailing boatadrift on the sea where the dream-shapes float,blown by a cloudpuff into the bight. Now we slide over water; the moon's silver lightlaps at my finger-gaps, ripples my hair;now the cool, night-rustling airswings me up high, like a circus trapeze. Such treasures I count on my bed in the trees -a floog with its velvet nose bent to the grass,ponds strung with starlight that glitter like glassand flowering hills where the whifflepigs go creeping. I float above treetops where the nub-nubs are sleeping;I sail through the slipsiverse, close by the moon. When night falls my bed is an air balloon. A beautifully presented picture book with two front covers, the text can be read from front to back and vice versa. The mirror form poem meets in the middle in a stunning centrepiece image as the two children in the story (twins, one in an air balloon, the other a sailing boat) meet in the clouds!
---
My Mum Tracy Beaker by Jacqueline Wilson
Publication Date: 4 October
Price: £12.99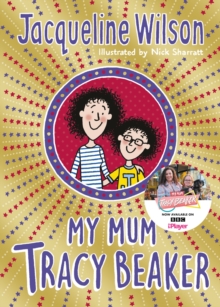 Tracy Beaker is back, and she's a mum now... Jess and Tracy Beaker are the perfect team. Jess thinks Tracy is the best mum ever (even when Tracy shouts at her teachers). Tracy is fun and daring, but she also works hard to give Jess the family home she desperately wanted when growing up in the Dumping Ground. Their flat might be a bit mouldy but it's their happy home. But when Sean Godfrey -Tracy's rich new boyfriend - comes onto the scene, Jess is worried things are going to change. What if Sean wants to turn Jess's brilliant mum into a new person altogether? Sean's superstar mansion and fancy cars might have been Tracy's childhood dream, but maybe the Beakers' perfect home was right in front of them all along... My Mum Tracy Beaker is a fantastic new story, reuniting readers with a much-loved old friend. Just like old times, it's packed full of illustrations from Nick Sharratt throughout.
---
Ella Bella Ballerina and the Magic Toyshop by James Meyhew
Publication Date: 4 October
 Price: £6.99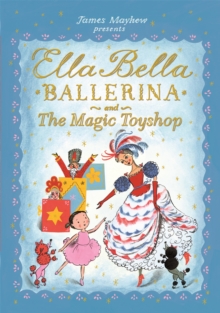 Everyone's favourite little dancer, Ella Bella Ballerina, steps into an enchanted toyshop in this magical ballet adventure. Discover a world of fairytale toymakers and dancing dolls in in this beautiful introduction to classic ballet, La Boutique Fantastique.
With a sparkling foiled cover and exquisitely detailed illustrations, this is the perfect gift for all would-be ballerinas.
Look out for the other books in the series:Ella Bella and A Midsummer Night's Dream, Ella Bella Ballerina and Swan Lake, Ella Bella Ballerina and Cinderella, Ella Bella Ballerina and The Sleeping Beauty, Ella Bella Ballerina and The Nutcracker
---
Death in the Spotlight by Robin Stevens
Publication Date: 4 October
Price: £6.99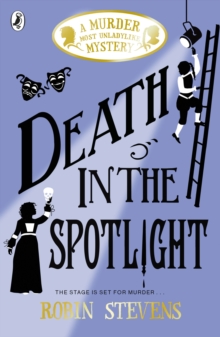 Someone will take their final bow . . .
Fresh from their adventure in Hong Kong, Hazel Wong and Daisy Wells are off to the Rue Theatre in London to face an entirely new challenge: acting.
But danger has a nasty habit of catching up with the Detective Society, and it soon becomes clear that there is trouble afoot at the Rue.
Jealousy, threats and horrible pranks quickly spiral out of control - and then a body is found.
Now Hazel and Daisy must take centre stage and solve the crime . . . before the murderer strikes again.
---
Easy of Croydon by Sue Perkins
Publication Date: 4 October
Price: £20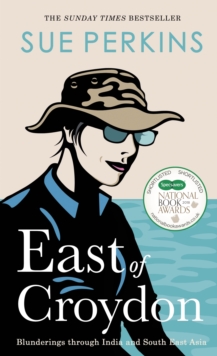 A few years ago I was asked if I'd like to make a documentary on the Mekong River, travelling from the vast delta in Vietnam to the remote and snowy peaks of Tibet.
Up until that point, the farthest East I'd been was Torremolinos, in the Costa Del Sol.
Here's the thing: I am scared of flying. I have zero practical skills. I can't survive if I am more than a three minute walk from a supermarket. For the last seven years I have suffered with crippling anxietyI bolt when panicked. I cannot bear to witness humans or animals in distress. I have no ability to learn languages. I am a terrible hypochondriac. Oh, and I am no good with boats.
So I said yes.
---
Tombland by C J Sansom
Publication Date: 18 October
Price: £20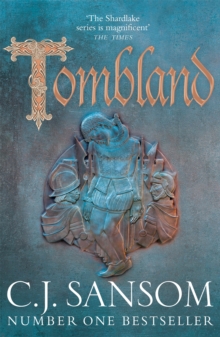 Spring, 1549. Two years after the death of Henry VIII, England is sliding into chaos . . . The nominal king, Edward VI, is eleven years old. His uncle Edward Seymour, Lord Hertford, rules as Protector. The extirpation of the old religion by radical Protestants is stirring discontent among the populace while the Protector's prolonged war with Scotland is proving a disastrous failure and threatens to involve France. Worst of all, the economy is in collapse, inflation rages and rebellion is stirring among the peasantry. Since the old King's death, Matthew Shardlake has been working as a lawyer in the service of Henry's younger daughter, the Lady Elizabeth. The gruesome murder of Edith Boleyn, the wife of John Boleyn - a distant Norfolk relation of Elizabeth's mother - which could have political implications for Elizabeth, brings Shardlake and his assistant Nicholas Overton to the summer assizes at Norwich. There they are reunited with Shardlake's former assistant Jack Barak. The three find layers of mystery and danger surrounding Edith's death, as a second murder is committed. And then East Anglia explodes, as peasant rebellion breaks out across the country. The yeoman Robert Kett leads a force of thousands in overthrowing the landlords and establishing a vast camp outside Norwich. Soon the rebels have taken over the city, England's second largest. Barak throws in his lot with the rebels; Nicholas, opposed to them, becomes a prisoner in Norwich Castle; while Shardlake has to decide where his ultimate loyalties lie, as government forces in London prepare to march north and destroy the rebels. Meanwhile he discovers that the murder of Edith Boleyn may have connections reaching into both the heart of the rebel camp and of the Norfolk gentry . .
---
Unsheltered by Barbara Kingsolver
Publication Date: 18 October
Price: £20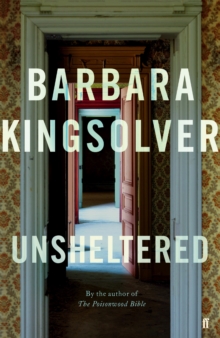 2016 Vineland. Meet Willa Knox, a woman who stands braced against an upended world that seems to hold no mercy for her shattered life and family - or the crumbling house that contains her. 1871 Vineland. Thatcher Greenwood, the new science teacher, is a fervent advocate of the work of Charles Darwin, and he is keen to communicate his ideas to his students. But those in power in Thatcher's small town have no desire for a new world order. Thatcher and his teachings are not welcome. Both Willa and Thatcher resist the prevailing logic. Both are asked to pay a high price for their courage. But both also find inspiration -- and an unlikely kindred spirit -- in Mary Treat, a scientist, adventurer and anachronism. A testament to both the resilience and persistent myopia of the human condition, Unsheltered explores the foundations we build in life, spanning time and place to give us all a clearer look at those around us, and perhaps ourselves. It is a novel that speaks truly to our times.
---
50 Ways to Help the Planet by Sian Berry
Publication Date: 18 October
Price: £9.99
We are becoming increasingly aware and engaged in environmental issues, but it's not always clear what the solutions are and how we can do our bit. We are ready and willing to make changes to our lifestyles, but often the advice about which are the best ones to make can be confusing. In this friendly guide you are shown how you can make changes in a positive and practical manner, and with some suggestions easier than others, there's a multitude of ways in which you can live more sustainably. Sian looks at the choices we can all make, helping you to reduce your carbon footprint and the impact of your lifestyle on the planet and change the world without changing your life.
The 50 ways are divided into Plastics, Energy, Cooking and Eating, Travel, In the Garden and Action, and include a range of options, such as buying plastic-free beauty products, upcycling your furniture, cutting down on meat and having greener celebrations. By following Sian's practical and helpful tips you can lead a more environmentally-friendly life.
---
Sloths! by William Hartston
Publication Date: 18 October
Price: £12.99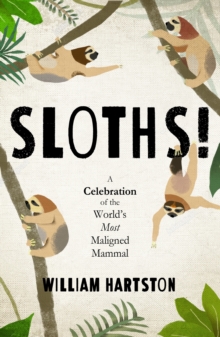 A wonderfully entertaining celebration of that most unique of creatures: the sloth. In public estimation, sloths have undergone an astonishing transformation in the course of the past few years. Thanks largely to YouTube clips posted by the sloth orphanage in Costa Rica, sloths have attracted a vast audience of admirers. Instead of seeing them as ridiculous anachronisms of which we know little, they have turned into creatures considered by many to be the most endearing on earth. Over much the same period, scientific investigations have also changed our view of sloths. No longer are they seen as total misfits in the modern world but, in the words of one specialist sloth investigator, they are 'masters of an alternative lifestyle'. In this wonderfully entertaining celebration of this most unique of creatures, William Hartston reveals the fascinating history of the sloth, from the prehistoric ground sloth to modern pygmy sloths in Panama, explores the current state of the science of sloths and reveals the truth behind sloth behaviour.
---
Father Christmas and Me by Matt Haig
Publication Date: 18 October
Price: £6.99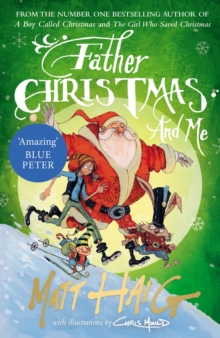 Let the battle for Christmas begin . . .
Amelia lives in the magical town of Elfhelm, newly adopted by Father Christmas and Mary Christmas.
When the very jealous Easter Bunny launches an attack to ruin Christmas, it's up to Amelia, her family and the elves to fight off the forces of evil.
But can they keep Christmas alive?
---
Diary of a Wimpy Kid: The Meltdown by Jeff Kinney
Publication Date: 30 October
Price: £12.99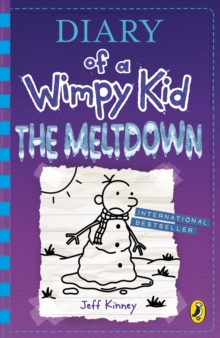 The 13th hilarious book in Jeff Kinney's bestselling Diary of a Wimpy Kid series. When snow shuts down Greg Heffley's middle school, his neighbourhood transforms into a wintry battlefield. Rival groups fight over territory, build massive snow forts, and stage epic snowball fights. And in the crosshairs are Greg and his trusty best friend, Rowley Jefferson. It's a fight for survival as Greg and Rowley navigate alliances, betrayals, and warring gangs in a neighbourhood meltdown. When the snow clears, will Greg and Rowley emerge as heroes? Or will they even survive to see another day?With millions of books sold around the world in 65 editions and 56 languages, Wimpy Kid has turned millions of kids into readers.
---
Beastie Boys Book
Publication Date: 30 October
Price: £32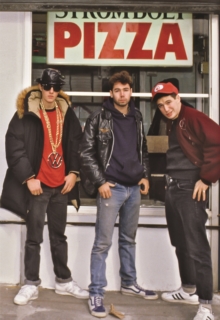 Formed as a New York City hardcore band in 1981, Beastie Boys struck an unlikely path to global hip hop superstardom. Here is their story, told for the first time in the words of the band. Adam "AD-ROCK" Horovitz and Michael "Mike D" Diamond offer revealing and very funny accounts of their transition from teenage punks to budding rappers; their early collaboration with Russell Simmons and Rick Rubin; the almost impossible-to-fathom overnight success of their debut studio album Licensed to Ill; that album's messy fallout; their break with Def Jam, move to Los Angeles, and rebirth as musicians and social activists, with the genre-defying masterpiece Paul's Boutique. For more than twenty years, this band has had a wide-ranging and lasting influence on popular culture. With a style as distinctive and eclectic as a Beastie Boys album, Beastie Boys Book upends the typical music memoir. Alongside the band narrative you will find rare photos, original illustrations, a cookbook by chef Roy Choi, a graphic novel, a map of Beastie Boys' New York, mixtape playlists, pieces by guest contributors, and many more surprises.
---
Explorers on Witch Mountain by Alex Bell
Publication Date: 1 November
Price: £6.99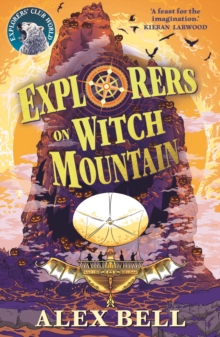 Stella Starflake Pearl is eagerly anticipating her next expedition.
Suddenly disaster strikes when Stella's father, Felix, is snatched by a fearsome witch. Stella must bring her magic ice princess tiara to Witch Mountain or she will never see Felix again!
But no one ever returns from Witch Mountain... Stella, Ethan, Shay, Beanie and reluctant Jungle Cat explorer, Gideon, set off into the unknown.
They will face terrifying bat caves, poisonous apple groves, outraged vultures, argumentative mushrooms and deranged broomsticks in their quest to rescue Felix.
---
Dreamers by Volker Weidermann
Publication Date: 1 November
Price: £16.99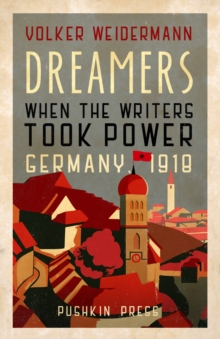 At the end of the First World War in Germany, the journalist and theatre critic Kurt Eisner organised a revolution which overthrew the monarchy, and declared a Free State of Bavaria. In February 1919, he was assassinated, and the revolution failed. But while the dream lived, it was the writers, the poets, the playwrights and the intellectuals who led the way.
As well as Eisner, Thomas Mann, Rainer Maria Rilke, and many other prominent figures in German cultural history were involved. In his characteristically lucid, sharp prose, Volker Weidermann presents us with a slice of history - November 1918 to April 1919 - and shows how a small group of people could have altered the course of the twentieth century.
---
The Sentence is Death by Anthony Horowitz
Publication Date: 1 November
Price: £20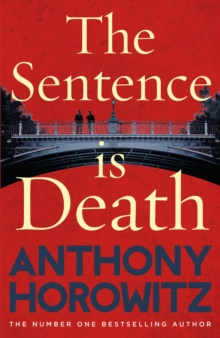 Passion, deception, an unexplained death and a detective with quite a lot to hide lie at the heart of Anthony Horowitz's brilliant new murder mystery, the second in the bestselling series starring Private Investigator Daniel Hawthorne. Richard Pryce is an elegant, smooth-tongued lawyer who has made a fortune out of celebrity divorces - and a lot of enemies in the process. Unmarried himself, he lives in a handsome bachelor pad on the edge of Hampstead Heath. Or rather he used to ... When he is found murdered, the police confront the most baffling of mysteries: who was the visitor who came to Pryce's house moments before he died, arriving while he was still talking on the phone? "You shouldn't be here. It's too late..." were Pryce's last recorded words but what exactly do they mean? Why does his killer paint a three-digit number on the wall before leaving the crime scene? And why exactly was he bludgeoned to death with a bottle of wine - a 1982 Chateau Lafite worth GBP3,000 - when he didn't drink alcohol?The police are forced to hand the case to Private Investigator Daniel Hawthorne, who takes it on with characteristic relish. But Hawthorne himself has secrets to hide and as our reluctant narrator becomes ever more embroiled in the case he realises that these are secrets that need to be exposed - even if it puts his own life in danger ...
---
The Little Snake by A L Kennedy
Publication Date: 8 November
Price: £9.99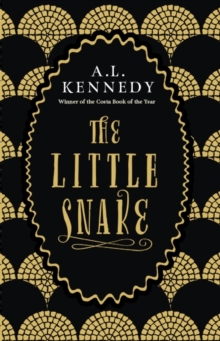 This is the story of Mary, a young girl born in a beautiful city full of rose gardens and fluttering kites. When she is still very small, Mary meets Lanmo, a shining golden snake, who becomes her very best friend. The snake visits Mary many times, he sees her city change, become sadder as bombs drop and war creeps in. He sees Mary and her family leave their home, he sees her grow up and he sees her fall in love. But Lanmo knows that the day will come when he can no longer visit Mary, when his destiny will break them apart, and he wonders whether having a friend can possibly be worth the pain of knowing you will lose them. From one of Britain's most gifted and celebrated writers, The Little Snake is a magical and deeply moving fable about the journey we all take through life, about love and family, about war and resilience, about how we live in this world, and how we leave it.
---
Becoming by Michelle Obama
Publication Date: 13 November
Price: £25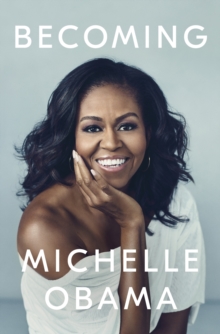 An intimate, powerful, and inspiring memoir by the former First Lady of the United StatesIn a life filled with meaning and accomplishment, Michelle Obama has emerged as one of the most iconic and compelling women of our era. As First Lady of the United States of America - the first African-American to serve in that role - she helped create the most welcoming and inclusive White House in history, while also establishing herself as a powerful advocate for women and girls in the U.S. and around the world, dramatically changing the ways that families pursue healthier and more active lives, and standing with her husband as he led America through some of its most harrowing moments. Along the way, she showed us a few dance moves, crushed Carpool Karaoke, and raised two down-to-earth daughters under an unforgiving media glare. In her memoir, a work of deep reflection and mesmerizing storytelling, Michelle Obama invites readers into her world, chronicling the experiences that have shaped her - from her childhood on the South Side of Chicago to her years as an executive balancing the demands of motherhood and work, to her time spent at the world's most famous address. With unerring honesty and lively wit, she describes her triumphs and her disappointments, both public and private, telling her full story as she has lived it - in her own words and on her own terms. Warm, wise, and revelatory, Becoming is the deeply personal reckoning of a woman of soul and substance who has steadily defied expectations - and whose story inspires us to do the same.
---
On This Day in History by Dan Snow
Publication date: 15 November
Price: £14.99
On which day was history's shortest war waged and won (in roughly 40 minutes)? How was Napoleon bested by a group of rabbits in 1807? Why did a dispute about beer in an Oxford pub lead to over 100 deaths and 470 years of penance? Why in 1752 did Britain go to bed on 2nd September and wake up on the 14th? How did a women's march in 1917 set off the Russian Revolution?On This Day in History brings to life a key event that happened on each day of the year. From the most important British battle that you've never heard of (20 May 685) to the first meeting of Lennon and McCartney (6 July 1957), and from why Julius Caesar should have been wary of the Ides of March (15 March 44BC) to the day Jeanne de Clisson became a pirate and single-handedly declared war on the King of France (2 August 1343), history is full of unlikely heroes and fascinating turning points. In this book Dan Snow shows us how each day offers a different and unexpected insight into our past. And story by gripping story, this year grows into a vivid, very human history of the world.
---
Fire and Blood by George R R Martin
Publication Date: 20 November
Price: £25
Set 300 years before the events in A Song of Ice and Fire, FIRE AND BLOOD is the definitive history of the Targaryens in Westeros as told by Archmaester Gyldayn, and chronicles the conquest that united the Seven Kingdoms under Targaryen rule through to the Dance of the Dragons: the Targaryen civil war that nearly ended their dynasty forever. The thrilling history of the Targaryens comes to life in this masterly work by the author of A Song of Ice and Fire, the inspiration for HBO's Game of Thrones. With all the fire and fury fans have come to expect from internationally bestselling author George R.R. Martin, this is the first volume of the definitive two-part history of the Targaryens in Westeros. Centuries before the events of A Game of Thrones, House Targaryen - the only family of dragonlords to survive the Doom of Valyria - took up residence on Dragonstone. Fire and Blood begins their tale with the legendary Aegon the Conqueror, creator of the Iron Throne, and goes on to recount the generations of Targaryens who fought to hold that iconic seat, all the way up to the civil war that nearly tore their dynasty apart. What really happened during the Dance of the Dragons? Why was it so deadly to visit Valyria after the Doom? What were Maegor the Cruel's worst crimes? What was it like in Westeros when dragons ruled the skies? These are but a few of the questions answered in this essential chronicle, as related by a learned maester of the Citadel, and featuring more than eighty all-new black-and-white illustrations by artist Doug Wheatley. With all the scope and grandeur of Gibbon's The History of the Decline and Fall of the Roman Empire, Fire and Blood is the ultimate game of thrones, giving readers a whole new appreciation for the dynamic, often bloody, and always fascinating history of Westeros.
---
The House Swap by Rebecca Fleet
Publication Date: 29 November
Price: £7.99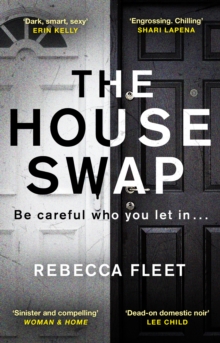 When Caroline and Francis receive an offer to house swap, they jump at the chance for a week away from home. After the difficulties of the past few years, they've worked hard to rebuild their marriage for their son's sake; now they want to reconnect as a couple. On arrival, they find a house that is stark and sinister in its emptiness - it's hard to imagine what kind of person lives here. Then, gradually, Caroline begins to uncover some signs of life - signs of her life. The flowers in the bathroom or the music in the CD player might seem innocent to her husband but to her they are anything but. It seems the person they have swapped with is someone she used to know; someone she's desperate to leave in her past. But that person is now in her home - and they want to make sure she'll never forget . .