First Prize for the Worst Witch by Jill Murphy
As seen on TV, accident-prone Mildred Hubble is the Worst Witch at Miss Cackle's Academy. She's always getting her spells wrong and landing herself in trouble. But Mildred is now in the last term of 4th Year and determined to prove that she's not as useless as everyone thinks - could it be First Prize for the worst witch after all?Mildred Hubble is the original Worst Witch. Her adventures began in 1974 and have been in print every since. Hugely successful, in 2016 Mildred's escapades with best friends Maud and Enid, were adapted for TV to much acclaim, with a second series to come in spring 2017. Jill Murphy started putting books together (literally with a stapler), when she was six. The Worst Witch was first published in 1974 and this much-loved classic has been enjoyed by readers for more than 40 years. Jill Murphy also written and illustrated several award-winning picture books for younger children. The Worst Witch series includes: The Worst Witch, A Bad Spell for the Worst Witch, The Worst Witch All at Sea, The Worst Witch Saves the Day and The Worst Witch to the Rescue and The Worst Witch and the Wishing Star.
---
The World's Worst Children 3 by David Walliams
From the phenomenal number-one bestseller David Walliams comes another collection of more hilariously horrible children! Illustrated in glorious and gruesome colour by artist genius, Tony Ross, these stories will appal and delight young readers. Just when you thought it was safe to go back to your bookshelf, 10 more horrendously hilarious stories about the absolute worst children ever! From ten-year old Hank and his endless pranks on his poor, long-suffering family, to Tandy and her titanic tantrums - this brand new collection is the perfect companion to World's Worst Children books 1 and 2 and an ideal gift for the worst children in your life! This compendium of catastrophically horrid boys and girls is brought to you by the phenomenal number-one bestseller David Walliams, and every story is illustrated in glorious and gruesome colour by the artistic genius Tony Ross. 2018 marks the 10th anniversary of the publication of David Walliams' first novel, The Boy in the Dress.
---
How to Measure Everything by Dorling Kindersley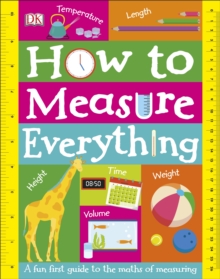 Children learn how to measure everything including length, weight, volume, temperature, and time through pop-ups and flaps in this fun and educational activity book. There's even a life-size ruler on the jacket! Measuring is a key maths topic for early learners, and this book supports KS1 concepts. This bold and bright book helps kids understand the language and maths of measuring. Fun and simple lift-the-flap puzzles help kids to relate measuring to everyday life - from measuring lengths of pencils with a ruler to weighing fruit on scales. Other activities include a wheel with a clock face to help kids learn to tell the time. How to Measure Everything concludes with a colourful bedroom picture with a quiz that gets you to measure and compare lots of things in the scene. How to Measure Everything engages with a key maths topic in a new, interactive, and playful way.
---
The Boy at the Back of the Class by Onjali Q. Rauf
Told with heart and humour, The Boy at the Back of the Class is a child's perspective on the refugee crisis, highlighting the importance of friendship and kindness in a world that doesn't always make sense.
There used to be an empty chair at the back of my class, but now a new boy called Ahmet is sitting in it. He's nine years old (just like me), but he's very strange. He never talks and never smiles and doesn't like sweets - not even lemon sherbets, which are my favourite!But then I learned the truth: Ahmet really isn't very strange at all. He's a refugee who's run away from a War. A real one. With bombs and fires and bullies that hurt people. And the more I find out about him, the more I want to help. That's where my best friends Josie, Michael and Tom come in.
Because you see, together we've come up with a plan. . .
---
Oi Cat! by Kes Gray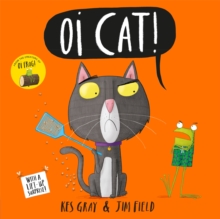 The laughter never ends with Oi Frog and friends ...
Don't miss this hilarious follow-up to Oi Frog! and Oi Dog! from the award-winning Kes Gray and Jim Field.
A brilliant rhyming read-aloud text, jam-packed with animals and silliness - perfect for children and parents alike.
According to Frog ... Cats sit on gnats, Dogs sit on logs, Raccoons sit on macaroons, Armadillos sit on pillows and Chicks sit on bricks.
But wait! Cat doesn't like sitting on gnats, they keep biting his bottom!
Will Frog and Dog help him change the rules?
---
Mud by Emily Thomas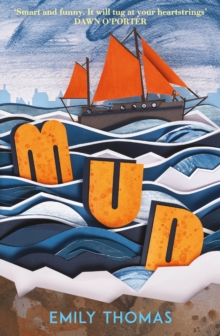 It's 1979, and thirteen-year-old Lydia has no idea how she'll cope when her dad announces that the family has to sell up and move onto a Thames sailing barge in Essex. With his girlfriend. And her three kids. Between trying to keep her clothes dry in a leaky cabin, disastrous hair-dye attempts, awkward encounters with local boys, and coping with her suddenly enormous and troublesome family, Lydia fears she'll sink rather than swim . . .
At turns heartbreaking and uplifting, through Lydia's innocent and perceptive voice we find out that while the mud may stick, the tide can turn - and in unexpected and joyful ways.
Perfect for fans of Louise Rennison, Hilary McKay and Rae Earl
---
Undercover Princess by Connie Glynn
Lottie Pumpkin is an ordinary girl who longs to be a princess, attending Rosewood Hall on a scholarship.
Ellie Wolf is a princess who longs to be ordinary, attending Rosewood Hall to avoid her royal duties in the kingdom of Maradova.
When fate puts the two fourteen-year-olds in the same dorm, it seems like a natural solution to swap identities: after all, everyone mistakenly believes Lottie to be the princess anyway.
But someone's on to their secret, and at Rosewood nothing is ever as it seems...
---
How to be Good at Science, Technology and Engineering
Little scientists will understand science in seconds with this essential homework-helping guide. Learn about everything from molecules and magnetism to rockets and radio waves and find out how a hot-air balloon rises, how erosion flattens mountains, how light waves zip through space, and how the human eye sees colours! With STEM (science, technology, engineering, and maths) subjects ever more important in today's technological world, How to be Good at Science, Technology, and Engineering is the perfect book to inspire and educate inquisitive young minds and prepare them for the future. This is the perfect homework guide for parents and their children, with all core curriculum areas of science included. Cool illustrations show the appliance of science in the real world: see how microchips, tractors, and suspension bridges work. Hands-on projects feature fun experiments to try at home or school: try polishing old coins in vinegar, or make an erupting volcano with baking soda.
---
Joan Proctor: Dragon Doctor by Patricia Valdez
Back in the days of long skirts and afternoon teas, young Joan Procter entertained the most unusual party guests: slithery and scaly ones, who turned over teacups and crawled past the crumpets... While other girls played with dolls, Joan preferred the company of reptiles. She carried her favorite lizard with her everywhere - she even brought a crocodile to school!When Joan grew older, she became the Curator of Reptiles at the Natural History Museum. She went on to design the Reptile House at the London Zoo, including a home for the rumored-to-be-vicious komodo dragons. There, just like when she was a little girl, Joan hosted children's tea parties - with her komodo dragon as the guest of honour. With a lively text and vibrant illustrations, scientist and writer Patricia Valdez and illustrator Felicita Sala bring to life Joan Procter's inspiring story of passion and determination.
---
Paddington at St Paul's by Michael Bond
Celebrate the 60th anniversary of Paddington, the much-loved bear from Darkest Peru, with this brand new classic picture book.
Paddington is now a major movie star!
For six decades, stories of Paddington Bear have delighted children all over the world.
When Mr Gruber takes Paddington on a special outing to St Paul's Cathedral, there is one surprise after another.
But the biggest of all comes when Paddington is mistaken for a choir bear and suddenly finds himself joining the choir for a most unusual rehearsal!
---
The Racehorse who Disappeared by Clare Balding
Clare Balding's second brilliant adventure for Charlie Bass and her funny family of humans and animals.
Life is slowly getting back to normal for Charlie after her reluctant racehorse, Noble Warrior, won the Derby and saved her family from financial ruin.
But drama soon returns to Folly Farm when thieves break into the farmyard in the dead of night and kidnap Noble Warrior!
With the police baffled and no trace of the prizewinning thoroughbred to be found, Charlie launches her own investigation...
---
Tom Gates: Biscuits, Bands and Very Big Plans by Tom Gates
The bestselling fully-illustrated Tom Gates series is back with a new book!
This book is VERY important because it contains BISCUITS, BANDS and all my (doodled) plans to make DogZombies the BEST band in the world.
MY VERY BIG PLAN:
1. Write more songs about VERY important things like... ... biscuits
2. Make sure there's a good supply of SNACKS for our band practice
3. Avoid Delia at ALL COSTS, she thinks I've been SNOOPING in her room. (I have.)
4. DOODLE as much as possible, especially if Marcus is watching The 14th book in this HILARIOUS series!
---
Cinderella of the Nile by Beverley Naidoo
Beautifully retold by the award-winning author Beverley Naidoo, this earliest known version of Cinderella is brought to life for the modern-day reader.
Rhodopis is a Greek girl who is sold into slavery by bandits and taken to Egypt.
Along the way she becomes friends with the storyteller Aesop and a host of playful animals. Her master gives her a pair of beautiful rose-red slippers, making three other servants jealous.
But when Horus, the falcon, sweeps in to steal her slipper, Rhodopis has little idea that this act will lead her to the King of Egypt.
The first in the `One Story, Many Voices' series, this ancient story of Cinderella finds its echo in fairy tales all over the world.
---
Boats are Busy
A first book of boats for the youngest enthusiasts, featuring 15 different boats and a bonus nautical flag per vessel
From sailboats to ferry boats, tankers to clippers, young readers will learn to identify and define a range of floating crafts. Each of 15 boats and ships are presented by name, illustration, and simple description, written as engaging, read-aloud text.
In addition, each is adorned with a different nautical flag whose message is decoded as secondary text for the extra curious.
Printed in four stunning Pantone colors, this refreshingly stylish and informative introduction to boats will pop off the shelf in the "things that go" section!
---
Daddy Long Legs by Nadine Brun-Crosme
The car had trouble starting this morning.
It gets Matty to nursery, but what if later it won't start at all . . . how will Dad pick him up?
Matty is very worried.
But Dad soon puts Matty's fears to rest with a series of increasingly imaginative suggestions for alternative modes of transport - from a tractor to a dragon, a polar bear to a rowing boat. But, if all else fails, he'll come on foot . . . because to come and pick up Matty, Dad's legs will never be too tired. Daddy Long Legs is a joyous book with bright, fresh and funny artwork from uniquely talented French illustrator Aurelie Guillerey, full of retro charm.
With its warm, reassuring feel and the adorably drawn relationship between a father and his child, Nadine Brun-Cosme's adorable story makes the perfect book for Father's Day and beyond.
---
The Secret of the Night Train by Sylvia Bishop
One small girl - one BIG adventure.
When Max is sent to Istanbul to stay with her boring Great Aunt-Elodie, little does she expect to be plunged into a thrilling night-time adventure across Europe.
And when the mysterious Heartbreak Diamond goes missing, Max must find her feet in a whirling world of would-be diamond smugglers, thieves and undercover detectives.
Will she discover the real diamond thief before they reach their destination?
Or does the answer lie closer to home...
Perfect for fans of THE WOLF WILDER and COGHEART, this is Sylvia Bishop writing at her quirky, brilliant best.
---
Space Tortoise by Ross Montgomery
Once, in an old rusty bin in an old rusty playground in an old empty park.. there lived a little tortoise.
But Tortoise is lonely. He's never seen any other tortoises, and wonders where they could all be hiding. Then, one day, he looks up and the night sky, and sees a million blinking lights winking at him. "That must be where the other tortoises are - at the top of the sky! I wish I could join them."
But how can a little tortoise get to the top of the sky?
And so begins a magical journey... A beautiful, moving and heartwarming tale about bravery, kindness and welcoming strangers, from the team behind The Building Boy.
---
Barry Loser is the Best at Football - Not! by Jim Smith
The tenth book in the brilliant Roald Dahl Funny Prize winning BARRY LOSER series.
Perfect for readers aged 7-10 years old and fans of Diary of a Wimpy Kid, Tom Gates, Dennis the Menace and Pamela Butchart's Wigglesbottom Primary series.
Everyone at Barry's school has gone football crazy, but Barry gets thrown out of the team (the Mogden Maniacs) for being completeerly rubbish.
Then it turns out that his best friend Bunky is a super striker - so Barry becomes his manager.
The cup final match is approaching and Bunky's getting carried away with his football fame - can Barry keep his head in the game?J
---
Stick Dog Crashes a Party by Tom Watson
Perfect for fans of Big Nate, Diary of a Wimpy Kid, and the previous Stick Dog books, Tom Watson's hilarious series continues with Stick Dog Crashes a Party-a festive adventure complete with cake, ribs, fireworks, and very special guests!IT'S TIME TO PARTY-STICK DOG STYLE!Stick Dog and his hungry pals have found plenty of tasty treats at Picasso Park before. But it's never looked like it does on this dark, dark night. Strings of white lights, colorful fireworks, and an endless buffet of amazing food have transformed the park into a food-snatching wonderland.There's a party going on, and Stick Dog, Mutt, Poo-Poo, Stripes, and Karen are ready to crash it. But how will they do it?It will take a top-notch strategy, some good luck, and a little help from two charming cats to complete their mission. It's another smart, hilarious romp for Stick Dog and his team of strays.
---
The Kingfisher Football Encyclopedia
The 2018 World Cup edition of The Kingfisher Football Encyclopedia captures the triumph and despair of key moments in world football. Packed with pictures and profiles of the world's most skilful footballers - old and new - from Beckham to Messi, Pele to Ronaldo, Rooney to Neymar. Over 40 of the best international and national teams to have lit up the game are covered in detail, including Brazil, Manchester United, Barcelona and Spain.All the drama of the 'beautiful game' is fully analysed with dynamic full-spread photos and digital artworks that recreate famous moves and goals, while each chapter includes links to websites, providing a valuable access point to databases of players, international results, all the major tournaments, and club histories. Includes in-depth coverage of every aspect of football, including rules and skills; fans and the media; managers and tactics. Packed with the latest statistics on the 'beautiful game', including an updated report on EURO 16, this is a superbly detailed reference book for all the family. Includes a pull-out WORLD CUP 2018 wallchart to fill in as the tournament progresses.
---
Stories for Boys who Dare to be Different by Ben Brooks
Prince charming, dragon slayer, mischievous prankster... More often than not, these are the role-models boys encounter in the books they read at home and at school. As a boy, there is an assumption that you will conform to a stereotypical idea of masculinity. But what if you're the introvert kind? What if you prefer to pick up a book rather than a sword? What if you want to cry when you're feeling sad or angry? What if you like the idea of wearing a dress?There is an ongoing crisis with regards to young men and mental health, with unhelpful gender stereotypes contributing to this malaise. Stories for Boys Who Dare to Be Different offers a welcome alternative narrative. It is an extraordinary compilation of 100 stories of famous and not-so-famous men from the past to the present day, every single one of them a rule-breaker and innovator in his own way, and all going on to achieve amazing things. Entries include Frank Ocean, Salvador Dali, Rimbaud, Beethoven, Barack Obama, Stormzy, Ai Weiwei and Jesse Owens - different sorts of heroes from all walks of life and from all over the world. A beautiful and transporting book packed with stories of adventure and wonderment, it will appeal to those who need the courage to reject peer pressure and go against the grain. It is the must-have book for all those boys who worry about stuff and all those parents who worry about their boys who worry about stuff. It will educate and entertain, while also encourage and inspire.
---
The Hole Story by Paul Bright
When Hamish and Hermione Hole are chased out of the cheese where they live, they search the palace for a new place to call home.
But the Holes cause havoc wherever they go - no one wants holes in their knickers, bike wheel or boat!
Exhausted, the pair rest in a piece of wood, only to be discovered by the palace carpenter, who knows that holes can be really useful - especially when you are making beautiful musical instruments.
---
Noodle Head by Giles Andreae
SILLY SAUSAGE!
SMELLY PANTS!!
NOODLE HEAD!!!
Two cheeky little friends argue over a sweetie - and things get a little out of hand in a flurry of silly name-calling that will have children in hysterics.
Will Flippy and Floppy stop being mean to each other and learn to share?
A read-aloud treat to return to again and again while absorbing the gentle message about how far a little kindness can go.
---
928 Miles from Home by Kim Slater
Fourteen year old Calum Brooks has big dreams. One day, he'll escape this boring life and write movies, proper ones, with massive budgets and A-list stars. For now though, he's stuck coping alone while his dad works away, writing scripts in his head and trying to stay 'in' with his gang of mates at school, who don't like new kids, especially foreign ones.But when his father invites his new Polish girlfriend and her son, Sergei, to move in, Calum's life is turned upside down. He's actually sharing a room with 'the enemy'! How's he going to explain that to his mates? Yet when Calum is knocked down in a hit and run and breaks both legs, everything changes. Trapped at home, Calum and Sergei slowly start to understand each other, and even work together to investigate a series of break-ins at the local community centre. But Calum can't help feeling like Sergei's hiding something. Is he really trying to help, or cover up his own involvement in the crime?
---
The Bolds in Trouble by Julian Clary
The Bolds are back for another hilarious tale!
This time, Teddington's wildest family have decided to stay at home and keep their heads down - it isn't always easy hiding tails and fur under clothes, and it's important not to raise suspicion amongst their human neighbours.
But trouble soon comes skulking when a very sly fox starts making a big nuisance of himself.
It's up to the Bolds to try and stop him - but the solution has them foxed...
---
The Grotlyn by Benji Davies
A stunningly illustrated picture book full of mystery and suspense, from the bestselling author of The Storm Whale and Grandad's Island.
"I know when the Grotlyn's been slipping through your house unseen..."
What is the mysterious Grotlyn? What sort of creature could it be, scuttling across the town, frightening everyone in its path? And why has it stolen PC Vickers' knickers?!
A beautifully illustrated rhyming tale about things that go bump in the night for ages four and up, from picture book superstar, Benji Davies, winner of Oscar's First Book Prize 2014 and Sainsbury's Children's Book of the Year 2015.
Perfect for fans of Oliver Jeffers and Jon Klassen.
---
Goodnight Stories for Rebel Girls 2
100 new bedtime stories, each inspired by the life and adventures of extraordinary women from Nefertiti to Beyonce.
The unique narrative style of "Good Night Stories for Rebel Girls" transforms each biography in a fairy-tale, filling the readers with wonder and with a burning curiosity to know more about each hero.
---
Little Leaders: Bold Women in Black History by Vashti Harrison
Featuring 40 trailblazing black women in the world's history, this book educates and inspires as it relates true stories of women who broke boundaries and exceeded all expectations.
Debut author/illustrator Vashti Harrison pairs captivating text with stunning illustrations as she tells the stories of both iconic and lesser-known female figures of black history - from nurse Mary Seacole, to politician Diane Abbott, mathematician Katherine Johnson and singer Shirley Bassey.Among these biographies, readers will find heroes, role models and everyday women who did extraordinary things.
---
Do You Know about Science by Dorling Kindersley
Over 200 intriguing science questions - answered. This is the ideal science encyclopedia to help budding Einsteins ages 6 and up with their school and homework projects - as well as for parents who need to answer those tricky science questions. Do You Know About Science? brings subjects such as the living world, human body, the material world, energy, forces and movement, and our planet to life, with colourful pages and a fun question and answer format. Where does light come from? Can I feel forces? What is my body made of? Why is lemon juice sour? Do You Know About Science? focuses on the subjects that kids really want to know about and the questions they ask, helping them easily learn new information. From everyday questions such as what makes the light turn on, to the bigger questions like what is in space, Do You Know About Science? will satisfy even the most curious minds with an amazing collection of facts.
---
The Return of the Railway Children by Lou Kuenzler
Return to the magic of The Railway Children in this heartwarming sequel by Lou Kuenzler.
In the depths of WWII, 12-year-old Edie is nervous at the prospect of being sent to live with an unknown aunt whilst her mother Phyllis flies planes for the ATA.
But Aunt Roberta welcomes Edie with open arms, along with Greta and Gus, two fellow evacuees.
Together, the three children come to love their new home at Three Chimneys.
But does a dark secret lurk at the heart of the village... and are Greta and Gus hiding a secret of their own?
---
A Spoonful of Murder by Robin Stevens
When Hazel Wong's beloved grandfather passes away, Daisy Wells is all too happy to accompany her friend (and Detective Society Vice President) to Hazel's family estate in beautiful, bustling Hong Kong.
But when they arrive they discover something they didn't expect: there's a new member of the Wong family. Daisy and Hazel think baby Teddy is enough to deal with, but as always the girls are never far from a mystery.
Tragedy strikes very close to home, and this time Hazel isn't just the detective. She's been framed for murder!
The girls must work together like never before, confronting dangerous gangs, mysterious suspects and sinister private detectives to solve the murder and clear Hazel's name - before it's too late . .
---
Dog Man and Cat Kid by Dav Pilkey
Hot diggity dog!
Dog Man, the newest hero from the creator of Captain Underpants, is back and this time he's not alone.
The heroic hound with a real nose for justice now has a sidekick in the form of a super-cute kitten, and together they have a mysterious caper to sniff out!
When a new kitty sitter arrives and a glamorous movie starlet goes missing, it's up to Dog Man and Cat Kid to save the day!
Will these heroes stay hot on the trail, or will they be thrown off the scent and start barking up the wrong tree?
---
The Explorer by Katherine Rundell
From his seat in the tiny aeroplane, Fred watches as the mysteries of the Amazon jungle pass by below him. He has always dreamed of becoming an explorer, of making history and of reading his name amongst the lists of great discoveries.
If only he could land and look about him.
As the plane crashes into the canopy, Fred is suddenly left without a choice.
He and the three other children may be alive, but the jungle is a vast, untamed place. With no hope of rescue, the chance of getting home feels impossibly small. Except, it seems, someone has been there before them ...
---
Women in Sport by Rachel Ignotofsky
Women in Sport celebrates the success of the tough, bold and fearless women who paved the way for today's athletes. The sportswomen featured include well-known figures like tennis player Serena Williams and broadcaster Clare Balding, as well as lesser-known pioneers like Gertrude Ederle, the first woman to swim the English Channel, and Keiko Fukuda, the highest-ranked female judoka in history.
From the creator of the bestselling Women in Science, this richly illustrated book highlights the achievements and stories of fifty notable sportswomen from the 1800s to today, including trailblazers, Olympians and record-breakers in more than forty sports. It also contains infographics on topics such as muscle anatomy, pay and media statistics for female athletes, and influential women's teams.
---
Mungojerrie and Rumpelteazer by T S Eliot
Mungojerrie and Rumpelteazer were a very notorious couple of cats.
As knockabout clowns, quick-change comedians, tight-rope walkers and acrobats.
And when you heard a dining-room smash.
Then the family would say: 'It's that horrible cat! It was Mungojerrie! and Rumpelteazer!' - And there's nothing at all to be done about that!
Join the cat-burglars Mungojerrie and Rumpleteazer in the fifth picture-book pairing from Arthur Robins and T. S. Eliot's Old Possum's cats, as they steal meat from the oven and pearls from the drawers.
---
Charlie and Me by Mary Lowery
Thirteen-year-old Martin and his younger brother Charlie are on a very special journey. They're going to be travelling 421 miles all the way from Preston to the very tip of Cornwall. By train, bus and taxi, they are determined to get there in the end; and they're hoping to catch a glimpse of the dolphin that regularly visits the harbour there. But is that the only reason they are going? It's a journey that's full of challenges and surprises.
Martin adores his brother Charlie but he's not like ordinary kids. He's one in a million. He was born far too early, and ought to have died. And cheeky, irrepressible, utterly unique Charlie is always keeping Martin on his toes - especially on this crazy trip they are now on. Martin is doing his best to be a good big brother, but it's hard when there's something so huge coming once they get to Cornwall ... An unforgettable novel that is by turns funny and heartbreaking.
---
Radio Boy and the Revenge of Grandad by Christian O'Connell
Debut sensation Christian O'Connell is back with more hilarious adventures of Spike, super-star radio DJ... and trouble-prone ordinary kid. The World's youngest DJ is still the talk of the town. A town that's about to turn against him. Radio Boy and his team, Artie and Holly, are back and continue to broadcast live to the world from Spike's garden shed. Then, following a shock split from Nan, Grandad Ray comes to stay. Spike decides to cheer him up by inviting him onto the show. He becomes an instant hit with the listeners and Spike keeps him on as a new team member. But things get really awkward when Spike realises Grandad Ray only has three stories and keeps telling them over and over again. Spike is forced to sack his own Grandad, who swears vengeance on his own grandson. Grandad Ray is the world's most competitive man and he
---
Spider by Alison Steadman
A warm, funny look at one of the most fascinating mini-beasts, by award-winning actress and national treasure Alison Steadman OBE.
'I hate spiders!' says Rafael.
At least, he thinks so.
But when he really gets to know the BIG, HAIRY, SCARY SPIDER he finds a new, eight-legged friend.
This hilarious, action-packed look at spiders will enthrall both children and parents, with plenty of spider facts and figures throughout the book to entertain and delight.
This is Alison Steadman's first book for children.
---
Diary of a Wimpy Kid: The Getaway by Jeff Kinney
Greg Heffley and his family are getting out of town.
With the cold weather setting in and the stress of the Christmas holiday approaching, the Heffleys decide to escape to a tropical island resort for some much-needed rest and relaxation.
A few days in paradise should do wonders for Greg and his frazzled family.
But the Heffleys soon discover that paradise isn't everything it's cracked up to be. Sun-poisoning, stomach troubles and venomous creatures all threaten to ruin the family's vacation.
Can their trip be saved, or will this island getaway end in disaster?
---
Asterix and the Chariot Race by Jean Yves Ferri
Join Asterix and Obelix on a wacky new journey with your favourite characters, packed with laughs by the bucket-load and all the usual adventure and action!
The Asterix series first appeared in the Franco-Belgian comics magazine Pilote on 29 October 1959.
It was written by René Goscinny and illustrated by Albert Uderzo until the death of Goscinny in 1977.
Uderzo then took over the writing until 2009, when he sold the rights to publishing company Hachette.
Since 2013 Jean-Yves Ferri has been the author.
---
Three Cheers for Women by Marcia Williams
A celebration of inspirational women from all over the world and throughout history, told in Marcia Williams' much-loved comic-strip style.
Join Marcia Williams as she celebrates incredible women from around the world and throughout history.
From writers to warriors and astronauts to activists, discover their awesome stories and be amazed by their achievements.
Marcia Williams' much-loved comic-strip style will encourage even the most reluctant reader to enjoy this inspirational book packed with facts, quotes and jokes.
---
Bad Dad by David Walliams
The new heart-warming and hilariously brilliant story from number one bestselling author David Walliams. Beautifully illustrated by artistic genius, Tony Ross. Dads come in all sorts of shapes and sizes. There are fat ones and thin ones, tall ones and short ones. There are young ones and old ones, clever ones and stupid ones. There are silly ones and serious ones, loud ones and quiet ones. Of course, there are good dads, and bad dads . . . A high-speed cops and robbers adventure with heart and soul about a father and son taking on the villainous Mr Big - and winning! This riches-to-rags story will have you on the edge of your seat and howling with laughter! Bad Dad is a fast and furious, heart-warming story of a father and son on an adventure - and a thrilling mission to break an innocent man into prison!
---
A Place Called Perfect by Helena Duggan
Violet never wanted to move to Perfect.
Who wants to live in a town where everyone has to wear glasses to stop them going blind?
And who wants to be perfectly behaved all the time?
Violet quickly discovers there's something weird going on, and when she meets Boy she realizes that the mysterious Watchers are guarding a perfectly creepy secret!
---
Tom Gates: Epic Adventure by Liz Pichon
The brand new hilarious and fully-illustrated instalment of the bestselling Tom Gates series!
Having two sets of grandparents is turning out to be very good for me.
The Wrinklies are keen on giving presents AND they're planning a family outing which is going to be EPIC! Even Delia wants to come.
(I can always ignore her.)
---
Magnus Chase and the Ship of the Dead by Rick Riordan
Loki the trickster god is free from his chains. Now he's readying Naglfar, the Ship of the Dead, armed with a host of giants and zombies, to sail against the Norse gods and begin the final battle of Ragnarok. It's up to Magnus Chase and his friends to stop Loki's plans, but to do so they will have to sail across the oceans of Midgard, Jotunheim and Niflheim in a desperate race to reach Naglfar before it's ready to sail on Midsummer's Day. Along the way, they will face angry sea gods, hostile giants, and an evil fire-breathing dragon who happens to be a former acquaintance. But Magnus's biggest challenge will be facing his own inner demons. To defeat Loki, Magnus will need to use words, not force. This will require finding a magical elixir so deadly that it will either make Magnus Chase powerful enough to out-talk the silver-tongued Loki, or destroy Magnus utterly.
---
You Choose in Space by Pippa Goodhart
Zoom off into space for an adventure where YOU CHOOSE what happens next.
Which alien would you most like to be friends with?
And what fantastically freaky food will you decide to munch for lunch?
The possibilities are infinite in this mesmerising creative toolkit which will inspire children from 3 up to make their own stories time and again - a spectacular sequel to the bestselling You Choose - it's out of this world!
---
Maybe by Morris Gleitzman
The war is over and Felix, Gabriel and Anya go back to the farmhouse, only the neighbours make it quite clear that they are not welcome. After a violent scene in the market square, Felix is rescued by the military and promised a new start in Australia. And so, despite the pain of leaving Gabriek behind, Felix and Anya take their chance - maybe, just maybe, they will find safety? This powerfully moving addition to Morris Gleitzman's bestselling series takes place in 1945, following directly on from the story told in SOON.This intensely affecting story will move readers of all ages. It will be welcomed by the many Holocaust educators who use Once, Now, Then and After to teach upper primary and lower secondary children and embraced by any reader who loves passionate, moving and brilliant stories.
---
The Ugly Five by Julia Donaldson
Who's that singing on the savannah?
It's the top-five ugly animals in Africa!
The wildebeest, warthog, vulture, hyena and marabou stork swagger proudly across the savannah, rejoicing in their ugliness - and delighting their babies, who think they're perfect just the way they are.
Inspired by the real-life Ugly Five safari animals, Julia Donaldson and Axel Scheffler's brand-new picture book is a jubilant celebration of animals who are often rather unloved.
The funny, heart-warming rhyme is a joy to read aloud, while bold, comical illustrations bring the savannah spectacularly to life.
---
Goth Girl and the Sinister Symphony by Chris Riddell
There are musical goings-on at Ghastly-Gorm Hall and another spooky mystery for Ada Goth to solve in the fourth book in the Goth Girl series by Chris Riddell, Children's Laureate 2015-2017.
Lord Goth is throwing a music festival at Ghastly-Gorm Hall, with performances from the finest composers in the land.
Ada can't wait, but it's quite distracting when her grandmother is trying to find her father a fashionable new wife, there's a faun living in her wardrobe and Maltravers is up to his old tricks.
Ada must make sure everything goes to plan, and luckily help is at hand from a very interesting house guest ...
---