Welcome to Pitshanger Books

A warm welcome to our website. Please feel free to explore the site and let us know what you think of it.

Your local independent bookshop

Located on lovely, leafy Pitshanger Lane. We stock over 3000 titles. As well as books, we sell cards, wrapping paper, stationery and games.

Serving our community

Everybody that works here lives locally. We all love the area and we all love books so please feel free to ask if there's anything you need.
What's new?
Radio 4

What's new?

Bestsellers

At the Cinema
Book at Bedtime
Adrian Mole The Wilderness Years by Sue Townsend
Thursday January 3rd I have the most terrible problems with my sex life. It all boils down to the fact that I have no sex life. At least not with another person. Finally given the heave-ho by Pandora, Adrian Mole finds himself in the unenviable situation of living with the love-of-his-life as she goes about shacking up with other men. Worse, as he slides down the employment ladder, from deskbound civil servant in Oxford to part-time washer-upper in Soho, he finds that critical reception for his epic novel, Lo! The Flat Hills of My Homeland, is not quite as he might have hoped. But Adrian is about to discover that extraordinary and wonderful things may blossom even in the wilderness .
Man Booker Prize 2018
Anna Burns has won this year's prestigious Man Booker Prize for her third novel 'Milkman'.
This is an experimental novel, narrated by an unnamed 18 year old girl, known only as Middle Sister. In the city where the novel is located - also unnamed - to be interesting is dangerous. Middle sister is busy attempting to keep her mother from discovering her maybe-boyfriend and to keep everyone in the dark about her encounter with Milkman. But when first brother-in-law sniffs out her struggle, and rumours start to swell, middle sister becomes 'interesting'. The last thing she ever wanted to be. To be interesting is to be noticed and to be noticed is dangerous.
Milkman is a tale of gossip and hearsay, silence and deliberate deafness. It is the story of inaction with enormous consequences.
Booker's chair of judges, the philosopher Kwame Anthony Appiah, described the book as 'incredibly original', adding "None of us has ever read anything like this before,"
These are the books that were most popular with our customers last week......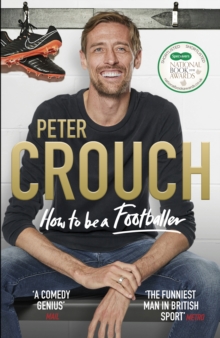 1. How to be a Footballer by Peter Crouch
2. Diary of a Wimpy Kid: The Meltdown by Jeff Kinney
3. The Tattooist of Auschwitz by Heather Morris
4. The Wren: A Biography by Stephen Moss
5. The Story of Brexit by Kazon Hazeley
6. An Anatomy of a Scandal by Sarah Vaughan
7. Ottolenghi SIMPLE
8. Vietnam: An Epic Tragedy by Max Hastings
9. Death in the Spotlight by Robin Stevens
10. The Ice Monster by David Walliams
If you would like to read any of these books, please send us a message from our contacts page, and we will reserve a copy for you.
The Children Act by Ian McEwan
Fiona Maye, a leading High Court judge, renowned for her fierce intelligence and sensitivity is called on to try an urgent case. For religious reasons, a seventeen-year-old boy is refusing the medical treatment that could save his life. Time is running out. She visits the boy in hospital - an encounter which stirs long-buried feelings in her and powerful new emotions in the boy. But it is Fiona who must ultimately decide whether he lives or dies and her judgement will have momentous consequences for them both.
After You'd Gone by Maggie O'Farrell
Coming up
Join us on Sunday 25 November for celebrations all along Pitshanger Lane.
We will be open from 4pm until 8pm and will have refreshments and nibbles to sustain you.
If you are aiming to do some Christmas shopping we can show you all the latest books, as well as Christmas cards, Advent Calendars and Candles, Wrapping Paper, games and lots more.
See you there!