Welcome to Pitshanger Books

A warm welcome to our website. Please feel free to explore the site and let us know what you think of it.

Your local independent bookshop

Located on lovely, leafy Pitshanger Lane. We stock over 3000 titles. As well as books, we sell cards, wrapping paper, stationery and games.

Serving our community

Everybody that works here lives locally. We all love the area and we all love books so please feel free to ask if there's anything you need.
What's new?
Radio 4

What's new?

Bestsellers

On TV
Book at Bedtime
The Female Persuasion by Meg Wolitzer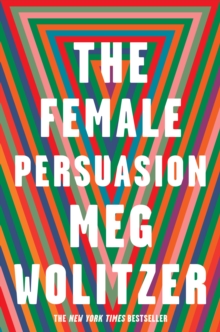 Greer didn't really know why Faith took an interest. But what she knew for sure, eventually, was that meeting Faith Frank was the thrilling beginning of everything. It would be a very long time before the unspeakable end.'Greer Kadetsky is a shy college student when she meets the woman who will shape her life. Faith Frank, dazzlingly persuasive and elegant, has been a pillar of the women's movement for decades, a figure who inspires others. Hearing Faith speak for the first time, in a crowded campus chapel, Greer - misunderstood yet full of longing for an ambition that she can't quite place - feels herself changed. And then, astonishingly, Faith invites her to make something out of this new sense of purpose, with a career opportunity that leads her down the most exciting and rewarding path as it winds towards and away from her meant-to-be love story with high school sweetheart Cory and the future she had always imagined. Expansive and wise, compassionate and witty, The Female Persuasion is about the spark we all believe is flickering inside us, waiting to be seen and fanned by the right person at the right time, and the desire within all of us to be pulled into the light.
New Local Title
We are always lamenting the fact that there are so few books about local history so we were thrilled to discover this new book about Gunnersbury Park which marks the completion of the recent and extensive conservation programme - its 21st century transformation - in the lead-up to the Park centenary. Published to coincide with the Gunnersbury Park Museum's reopening in spring/summer 2018. Gunnersbury Park receives 30,000-40,000 visitors per year, and this is expected to rise to as many as 1 million visitors per year after the renovation and conservation programme is completed.
In the Middle Ages, Gunnersbury belonged to the powerful mistress of a medieval king. Prosperous Tudor merchants and City aldermen followed; its first transformation saw the building of a huge Palladian mansion with formal gardens around 1660. After years of neglect it was reborn as a centre of Georgian society; a merchant politician and art collector and then a Hanoverian princess each softened the landscape and built follies. In 1800 the mansion was demolished and development plots sold off; two neighbouring villas emerged which still survive.
From 1835 one was home to the banking family who eventually reunited the estate, and this building is now the Gunnersbury Park Museum. Gunnersbury was opened as a public park in 1926.
These are the books that were most popular with our customers last week......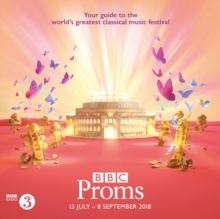 1. BBC Proms Guide 2018
2. Legacy of Spies by John le Carre
3. Eleanor Oliphant is Completely Fine by Gail Honeyman
4. Little Fires Everywhere by Celeste Ng
5. In Extremis by Tim Parks
6. Reservoir 13 by Jon McGregor
7. Admissions by Henry Marsh
8. State of Freedom by Neel Mukherjee
9. Theft by Finding by David Sedaris
10. Factfulness by Hans Rosling
If you would like to read any of these books, please send us a message from our contacts page, and we will reserve a copy for you.
Career of Evil by Robert Galbraith
When a mysterious package is delivered to Robin Ellacott, she is horrified to discover that it contains a woman's severed leg.Her boss, private detective Cormoran Strike, is less surprised but no less alarmed. There are four people from his past who he thinks could be responsible - and Strike knows that any one of them is capable of sustained and unspeakable brutality.With the police focusing on the one suspect Strike is increasingly sure is not the perpetrator, he and Robin take matters into their own hands, and delve into the dark and twisted worlds of the other three men. But as more horrendous acts occur, time is running out for the two of them...A fiendishly clever mystery with unexpected twists around every corner, Career of Evil is also a gripping story of a man and a woman at a crossroads in their personal and professional lives. You will not be able to put this book down.
After You'd Gone by Maggie O'Farrell
Coming up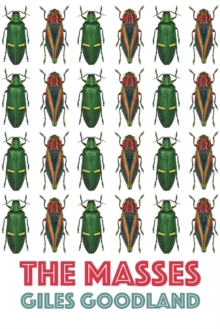 Thursday May 24th at 7pm
Giles Goodland will be reading from his latest volume of poetry 'The Masses'
Wednesday 6 June at 7pm
Oliver Comins will be reading from his collection of poems entitled 'Oak Fish Island'.
Please do join us but let us know in advance so that we don't run out of refreshments.....