Welcome to Pitshanger Books

A warm welcome to our website. Please feel free to explore the site and let us know what you think of it.

Your local independent bookshop

Located on lovely, leafy Pitshanger Lane. We stock over 3000 titles. As well as books, we sell cards, wrapping paper, stationery and games.

Serving our community

Everybody that works here lives locally. We all love the area and we all love books so please feel free to ask if there's anything you need.
What's new?
Radio 4

What's new?

Bestsellers

On TV
Book of the Week
Milk of Paradise by Lucy Inglis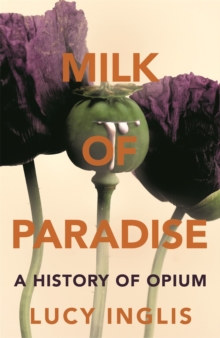 Poppy tears, opium, heroin, fentanyl: humankind has been in thrall to the `Milk of Paradise' for millennia. The latex of papaver somniferum is a bringer of sleep, of pleasurable lethargy, of relief from pain - and hugely addictive. A commodity without rival, it is renewable, easy to extract, transport and refine, and subject to an insatiable global demand. No other substance in the world is as simple to produce or as profitable. It is the basis of a gargantuan industry built upon a shady underworld, but ultimately it is a farm-gate material that lives many lives before it reaches the branded blister packet, the intravenous drip or the scorched and filthy spoon. Many of us will end our lives dependent on it. In Milk of Paradise, acclaimed cultural historian Lucy Inglis takes readers on an epic journey from ancient Mesopotamia to modern America and Afghanistan, from Sanskrit to pop, from poppy tears to smack, from morphine to today's synthetic opiates. It is a tale of addiction, trade, crime, sex, war, literature, medicine and, above all, money. And, as this ambitious, wide-ranging and compelling account vividly shows, the history of opium is our history and it speaks to us of who we are.
---
Book at Bedtime
Mrs Palfrey at the Claremont by Elizabeth Taylor
A humorous and compassionate look at friendship between an old woman and a young man. On a rainy Sunday in January, the recently widowed Mrs Palfrey arrives at the Claremont Hotel where she will spend her remaining days. Her fellow residents are magnificently eccentric and endlessly curious, living off crumbs of affection and snippets of gossip. Together, upper lips stiffened, they fight off their twin enemies: boredom and the Grim Reaper. Then one day Mrs Palfrey strikes up an unlikely friendship with an impoverished young writer, Ludo, who sees her as inspiration for his novel.
Women's Prize for Fiction 
Kamila Shamsie has won the 2018 Women's Prize for Fiction for her seventh novel Home Fire.
She said: "Home Fire is about identity, conflicting loyalties, love and politics. And it sustains mastery of its themes and its form.
The novel is essentially a reworking of Antigone by Sophocles. Isma is free. After years spent raising her twin siblings in the wake of their mother's death, she is finally studying in America, resuming a dream long deferred. But she can't stop worrying about Aneeka, her beautiful, headstrong sister back in London - or their brother, Parvaiz, who's disappeared in pursuit of his own dream: to prove himself to the dark legacy of the jihadist father he never knew. Then Eamonn enters the sisters' lives. Handsome and privileged, he inhabits a London worlds away from theirs. As the son of a powerful British Muslim politician, Eamonn has his own birthright to live up to - or defy. Is he to be a chance at love? The means of Parvaiz's salvation? Two families' fates are inextricably, devastatingly entwined in this searing novel that asks: what sacrifices will we make in the name of love?A contemporary reimagining of Sophocles' Antigone, 
These are the books that were most popular with our customers last week......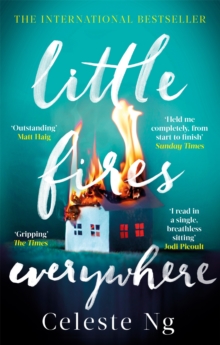 1. Little Fires Everywhere by Celeste Ng
2. Sapiens by Yuval Noah Harari
3. Eleanor Oliphant is Completely Fine by Gail Honeyman
4. Mythos by Stephen Fry
5. Goodnight Stories for Rebel Girls
6. Factfulness by Hans Rosling
7. Beautiful Animals by Lawrence Osbourne
8. The Last Hours by Minette Walters
9. Pebbles on the Beach by Clarence Ellis
10. London Rules by Mick Herron
If you would like to read any of these books, please send us a message from our contacts page, and we will reserve a copy for you.
Career of Evil by Robert Galbraith
When a mysterious package is delivered to Robin Ellacott, she is horrified to discover that it contains a woman's severed leg.Her boss, private detective Cormoran Strike, is less surprised but no less alarmed. There are four people from his past who he thinks could be responsible - and Strike knows that any one of them is capable of sustained and unspeakable brutality.With the police focusing on the one suspect Strike is increasingly sure is not the perpetrator, he and Robin take matters into their own hands, and delve into the dark and twisted worlds of the other three men. But as more horrendous acts occur, time is running out for the two of them...A fiendishly clever mystery with unexpected twists around every corner, Career of Evil is also a gripping story of a man and a woman at a crossroads in their personal and professional lives. You will not be able to put this book down.
After You'd Gone by Maggie O'Farrell
Coming up
We have several events coming up over the next few months but we are just firming up details.
More to follow.....